Magnet gripper is a frequently used type of end-of-arm tool for industrial robots, to realize automatic picking and placing of steel material or work-piece in intelligent manufacturing factory. Below is
HVR MAG
's newly manufactured
magnet gripper on gantry robot system
, lifting steel plate.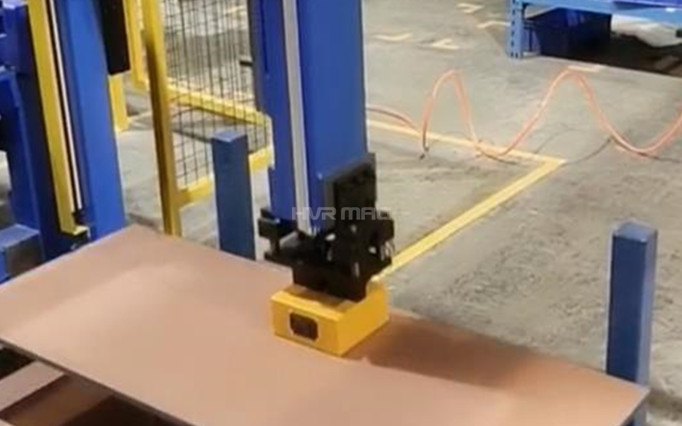 Specifications of magnetic gripping head: Rated lifting capacity: 360KG; Working voltage: DC 160V; Working current: 4.8A
Magnet model: HEPMP-360P50; Magnet weight: 12KG; Magnet Type: electro-permanent magnet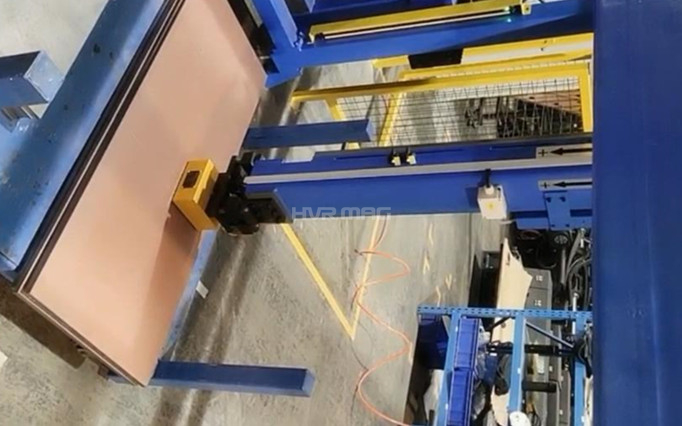 Mechanical gripper
is not suitable for the lifting job due to its complicated design and the inconvenience in use.
Vacuum cups
can provide enough suction force to pick up the steel plate, only that the number of cups needed makes the design also not user-friendly.
Given that, magnet gripper is the most qualified eoat for the lifting job, for its compact design, swift absorption on the plate with strong magnetic gripping force, and other plus benefits such as:
✔Zero energy consumption in gripping state
✔No dropping of plate in a sudden power loss