HVR MAG Customize the Best Handling Solution for You
If you have problems on handling and transporting steel loads, please contact with HVR Magnetics Co,. Ltd, we will customize and provide the most suitable solution for your handling and transporting projects.
For example, if each steel load is about 300kg, then it needs to be transported by manual operation with 6 operqators. In this way, production rate is low, it is not so safe and exsiting potential safety hazard.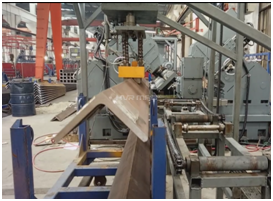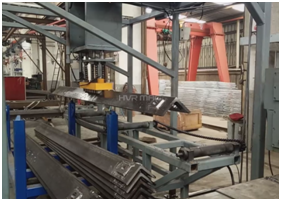 LOAD UNLOAD
HVR cutomized a tyransporting solution with electro permanent lifting magnet for each side to automatic transport steel load. un der this condition, full automation operation is realized, efficiency is increased up to 10times and there is almost no after-service cost.
From the comparison above, we can see HVR MAG products have such advantages as:
1. Changing munaul operation into automation operation, which improves the production rate and reduces labor costs.
2. It reduces the possibility of risk production.
3. No maintenance cost.
Just contact us, we will provide you best and the most suitable solution for you.