Sheet Metal Lifting Equipment - the Magnetic Type
When speaking of sheet metal lifting equipment, many would think of the vacuum cups. There is however, another type of frequently used lifting device, steel lifting magnets.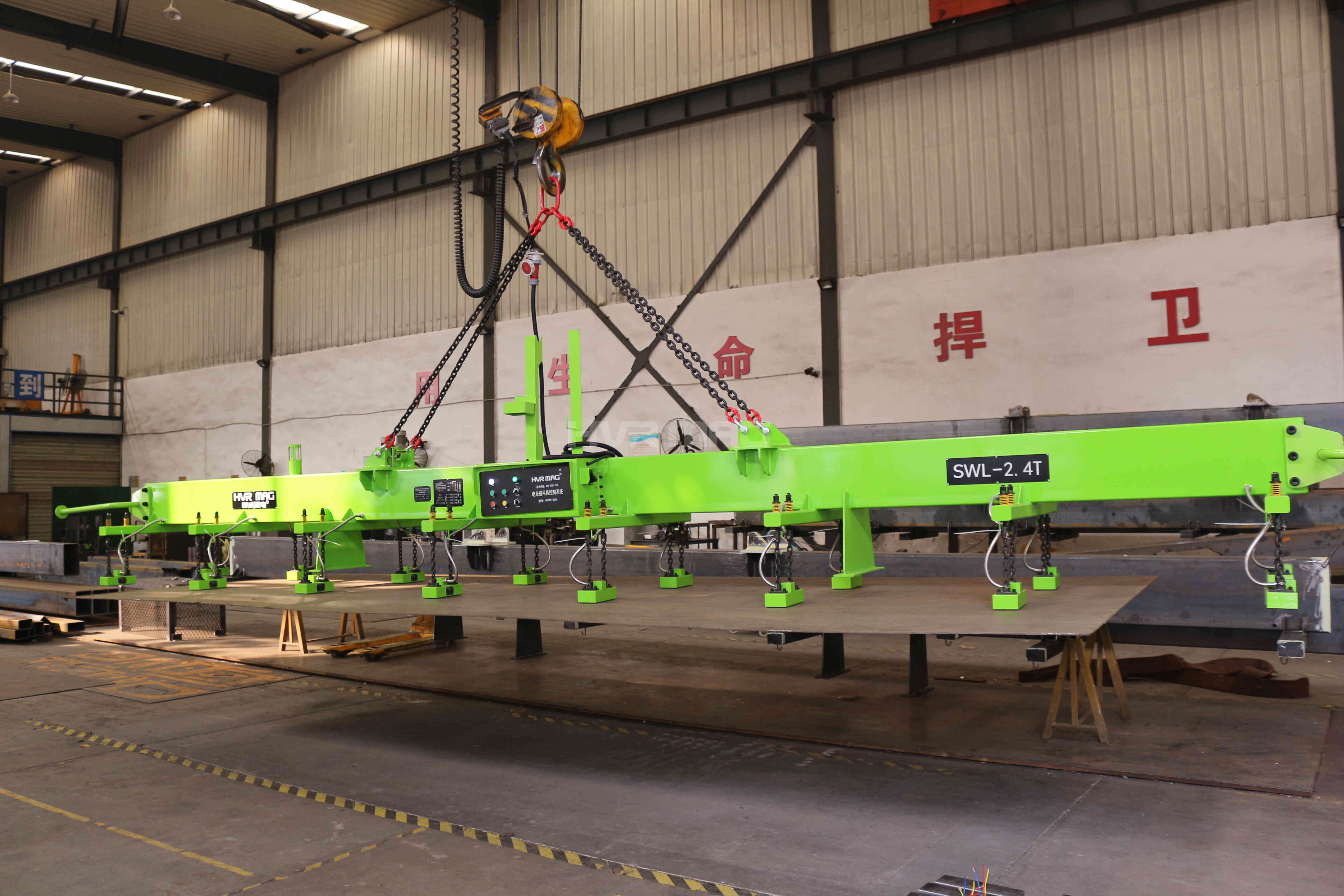 The magnetic type of sheet metal lifting equipment, is composed of several groups of small magnet lifters, and a spreader beam, just like the following picture shows. Auto clamp and release of the sheet can be operated via the control panel on the spreader or via the remote.
The safe working load of our magnetic sheet metal lifting equipment is designed according to the maximum weight of the metal sheets that our client intends to handle.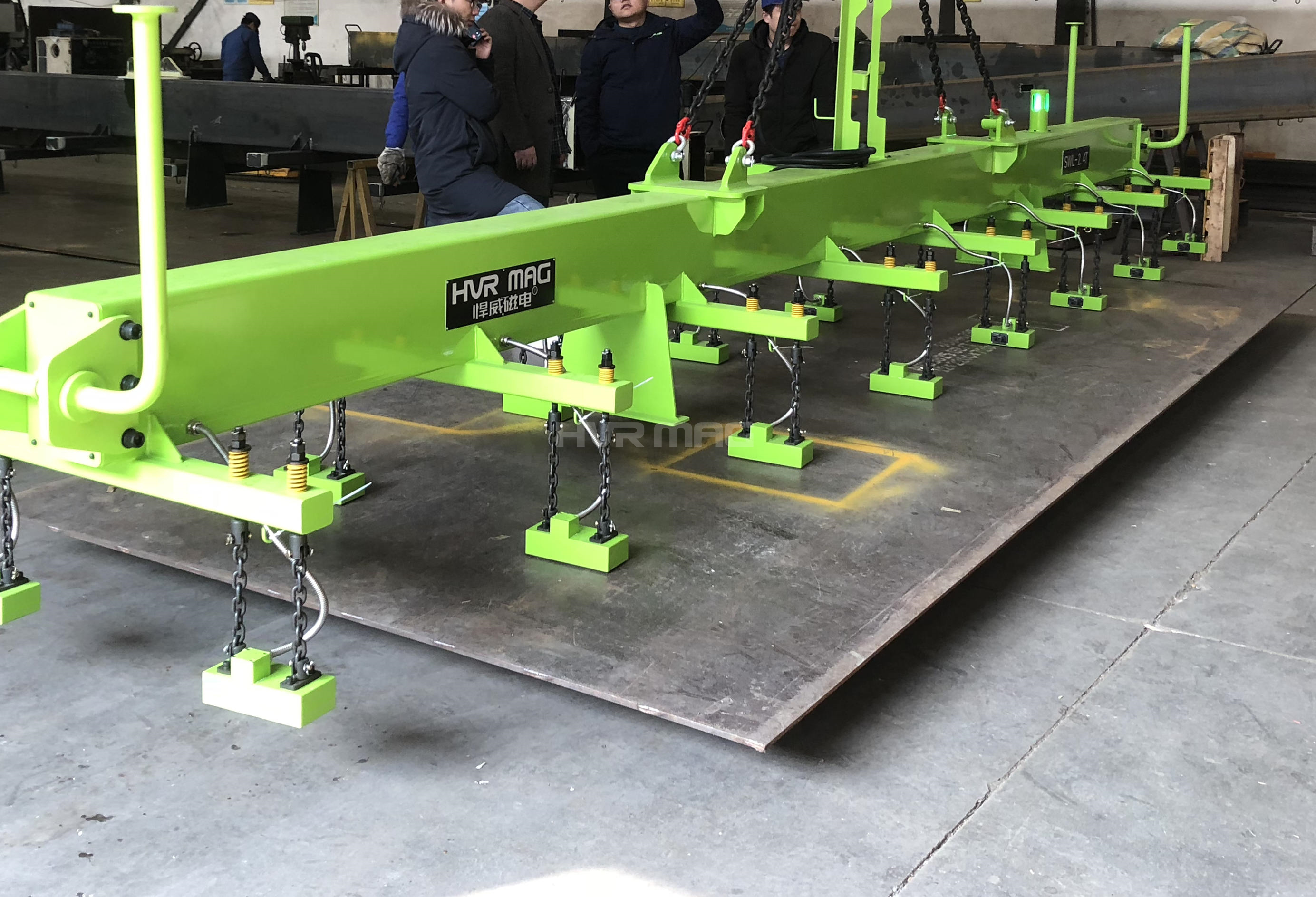 As to the lengths of the lifting beam, and the magnetic force of each small lift magnet, are specifically engineered according to the specifications of sheets, like their lengths, widths, thickness, weight range, etc.
Also, uses don't have to worry about the lifting safety as the technology we use is electro-permanent magnet, whose magnetic force can still remain even in a sudden power failure.
Compared to the electromagnetic type, our magnetic plate lifter is more energy-efficient. Electromagnet requires constant power supply to function normally, while ours only need electricity to switch its magnetic force on and off, does not consume any power during the lift.
Not only sheet metal lifting equipment, but also other kinds of magnetic lifting equipment can we do to suit different kinds of requirements and dimensions. Be it thick or thin, we'll do our best to come up with a solution to help you handle your steel plates.