New Features of 5000kg Magnet Lift for Steel Coil
Come and meet our newly manufactured 5000kg magnet lift for steel coil, and learn about its new features.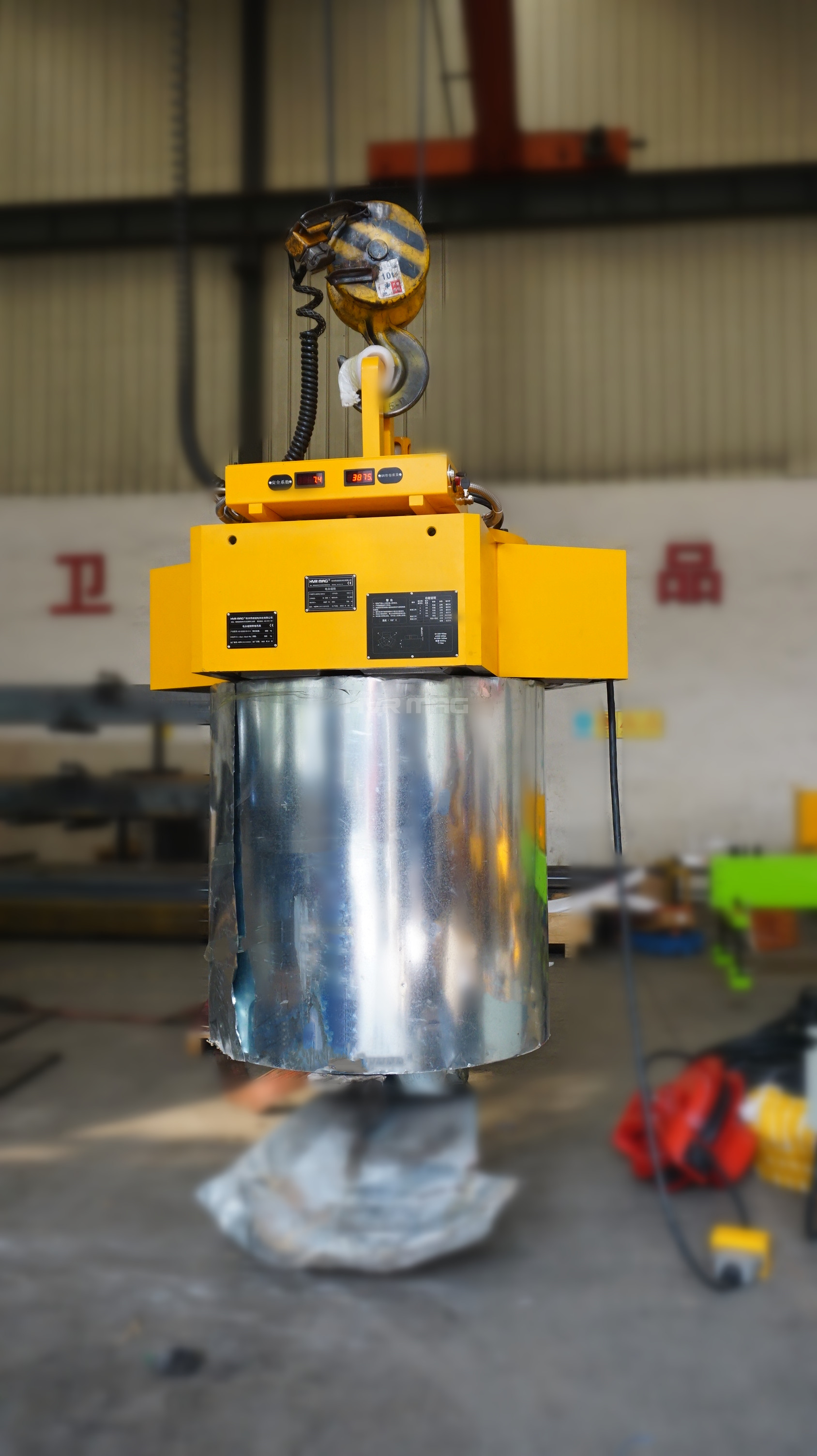 Features of this newly designed magnet lift for coil:
Magnetic lifting force remains during sudden power outage

Digital display of safety factor and coil weight

Safety factor varies under different air gaps

Re-power on after a sudden power off, a

ll indicator lights and display

gadgets

remain in their original state
Double insurance for landing detection,

which means release of coil is only allowed when both

the weighing signal and the proximity switch work at the same time

Demagnetization during the air is forbidden

The lifting process can be operated via both the remote and the control panel.
Specifications of steel coil magnet lift:
Safe working load: 5000kg

Weight: 2400kg

Dimensions: 142*125*95cm

Working voltage: DC 350V

Working current: 103.5A

Instantaneous power

: 36.2kw

Working temperature: within 100

℃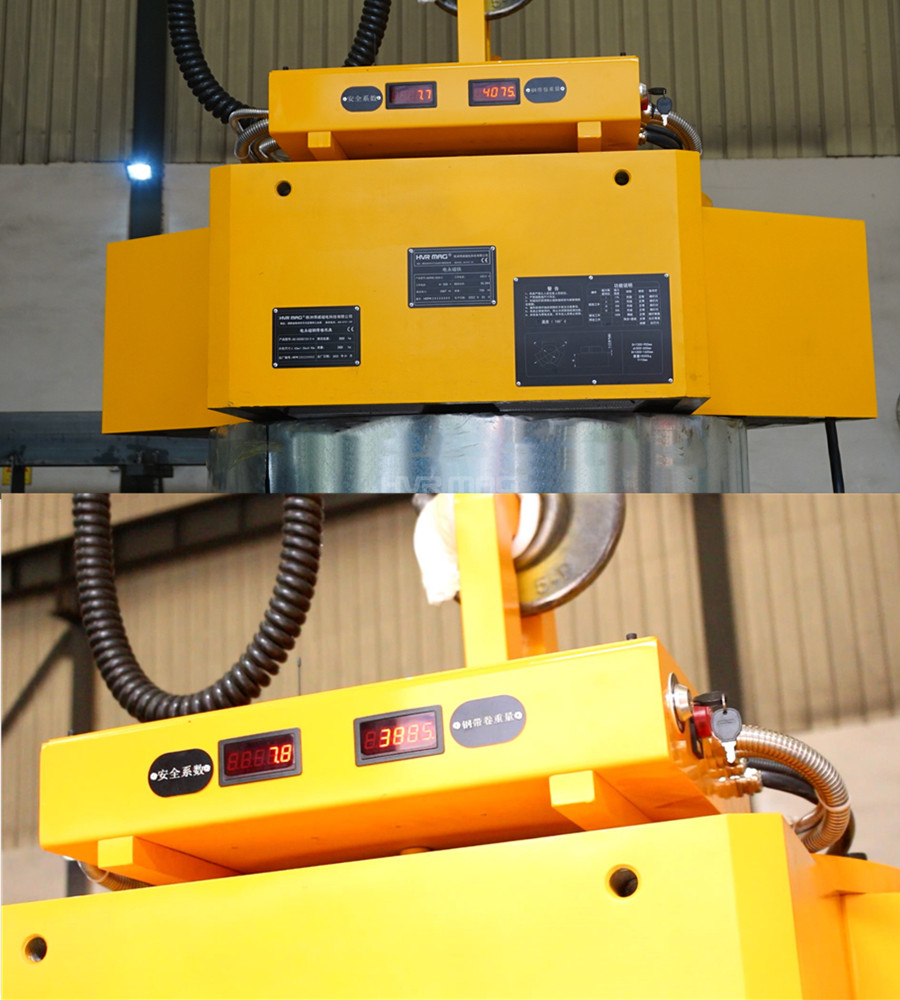 Notice for use:
1. The lifting process cannot go over personnel or equipment.
2. Overloaded/oversized lifting is strictly forbidden.
3. Please make sure that the surface of magnetic pole is in complete contact with the object to be attracted before magnetizing.
4. Please read the manual and precautions carefully before operation.
5. It is forbidden to turn off the landing detection function when in normal use.
6. Disassembling of this live equipment is prohibited except professionals
All the new designs and features of magnet lift, are based on client's request. And that's what customization does. As to coil lifting, we can also do horizontal eye magnetic lifter. Please go to our product page to discover more.