Milling Magnetic Chuck - Machining with Higher Accuracy
Milling magnetic chuck, or other referred to as magnetic table/bed, is a type of frequently used workholding device to hold and support workpiece for more accurate machining operations in machining centers.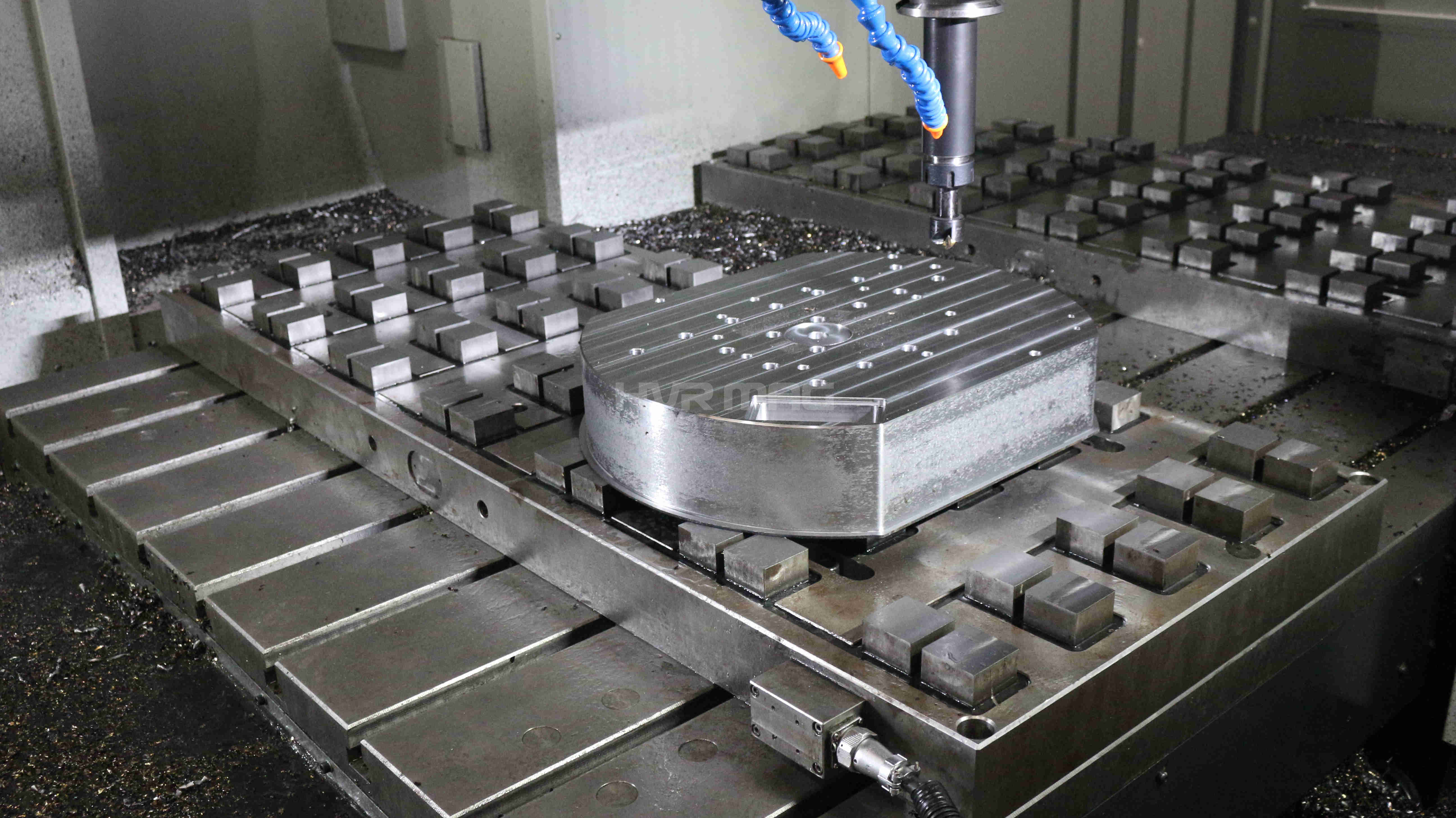 In some cases, magnetic blocks are also added on the top of milling magnetic chuck in machining. What's the use of blocks?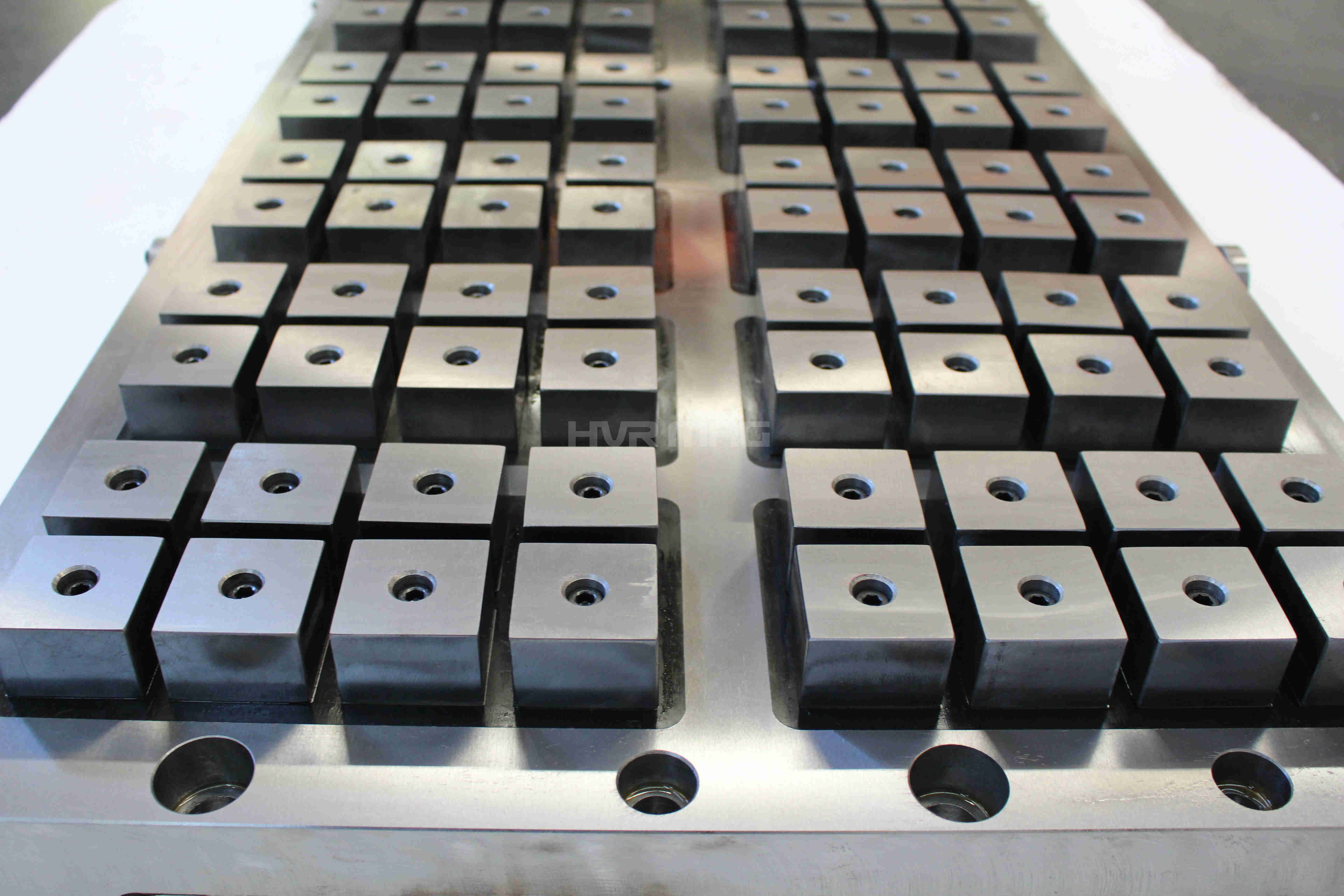 Like the above picture shows, this milling magnetic chuck is mounted with many square blocks (detachable, with a hole on the middle of the top face) - which means they can be positioned in any place or any way of combination you require. They are mainly used to extends the flux path of a magnetic chucking plate and transfer it from the top plate of the chuck through to the workpiece. In this way, the holding performance can be greatly improved.
This is particularly advantageous for side supporting or machining beneath the bottom of workpiece.
Milling is the most common form of machining, a material removal process, which can create a variety of features on a part by cutting away the unwanted material. To adapt to the needs of machining of different workpieces, HVR MAG can tailor design milling magnetic chuck with square magnetic blocks, in a free-combination way.
How does our magnetic chuck hold workpiece through?
Our workholding magnetic chucks are all made of electro permanent magnets, which does not consume power in holding state. As the name suggests, our magnet chuck is activated by pressing button on the controller to switch the magnetic force on/off.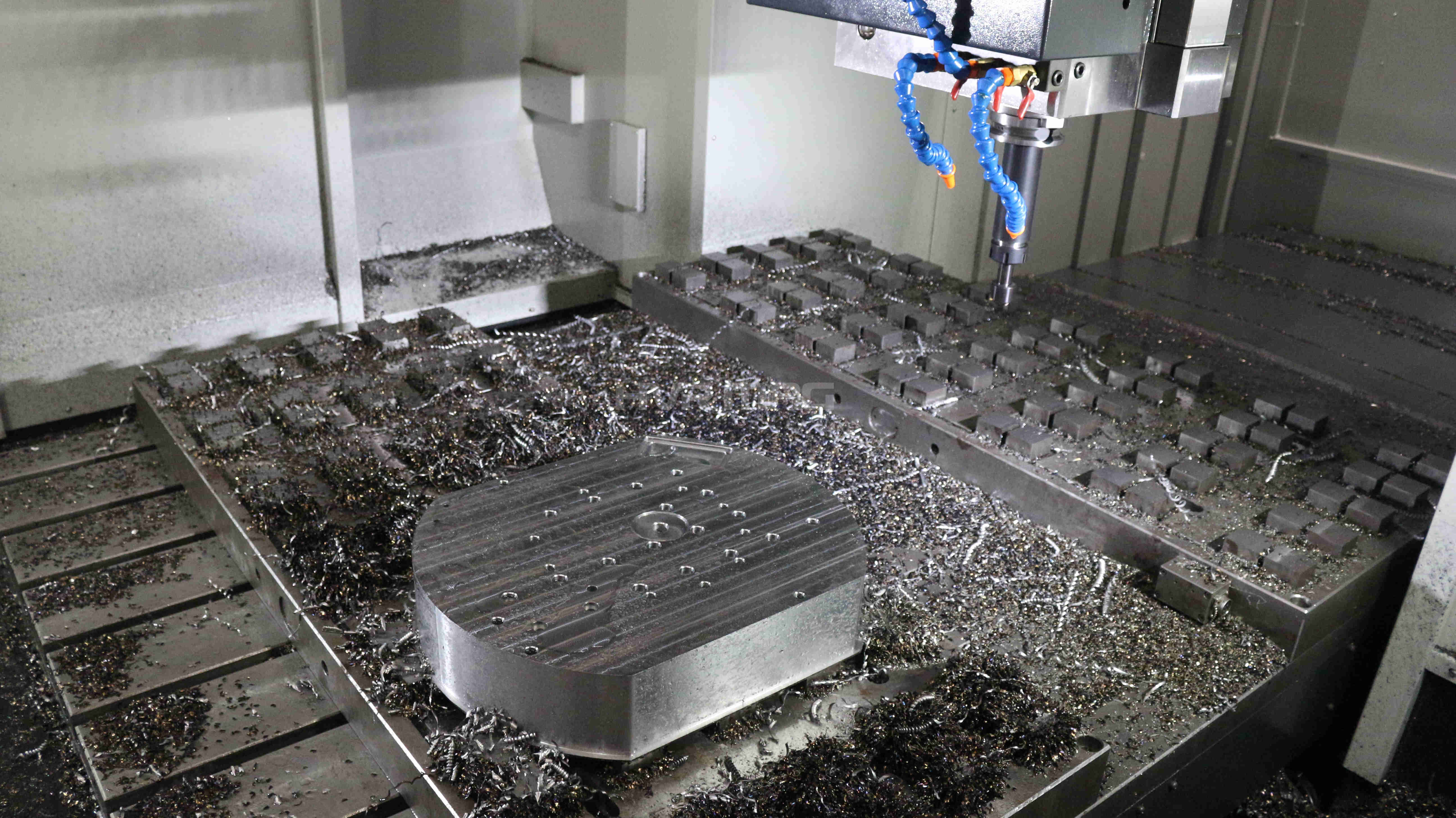 Moreover, it's also competitive than common permanent magnetic chuck in uses where power outage often happens, as it can remain clamping/holding of the workpiece even if the power suddenly goes off.
Magnetic milling chuck is one of the most important devices for holding workpiece of short length and large diameters for machining. Chuck blocks are added in necessary situations to extend the magnetism to the workpiece, for more accurate and consistent machining. Contact our specialist to customize a magnetic bed for your milling machine now!