Mid Autumn Festival - A Time for Harvest, Vacation and Reunion | HVR MAG
Mid-Autumn Festival, also commonly known as the Mooncake Festival or Moon Festival, is the second grandest festival in China after the Chinese New Year. It is named so because it's celebrated on the 15th day of the 8th lunar month, which is always in the middle of autumn.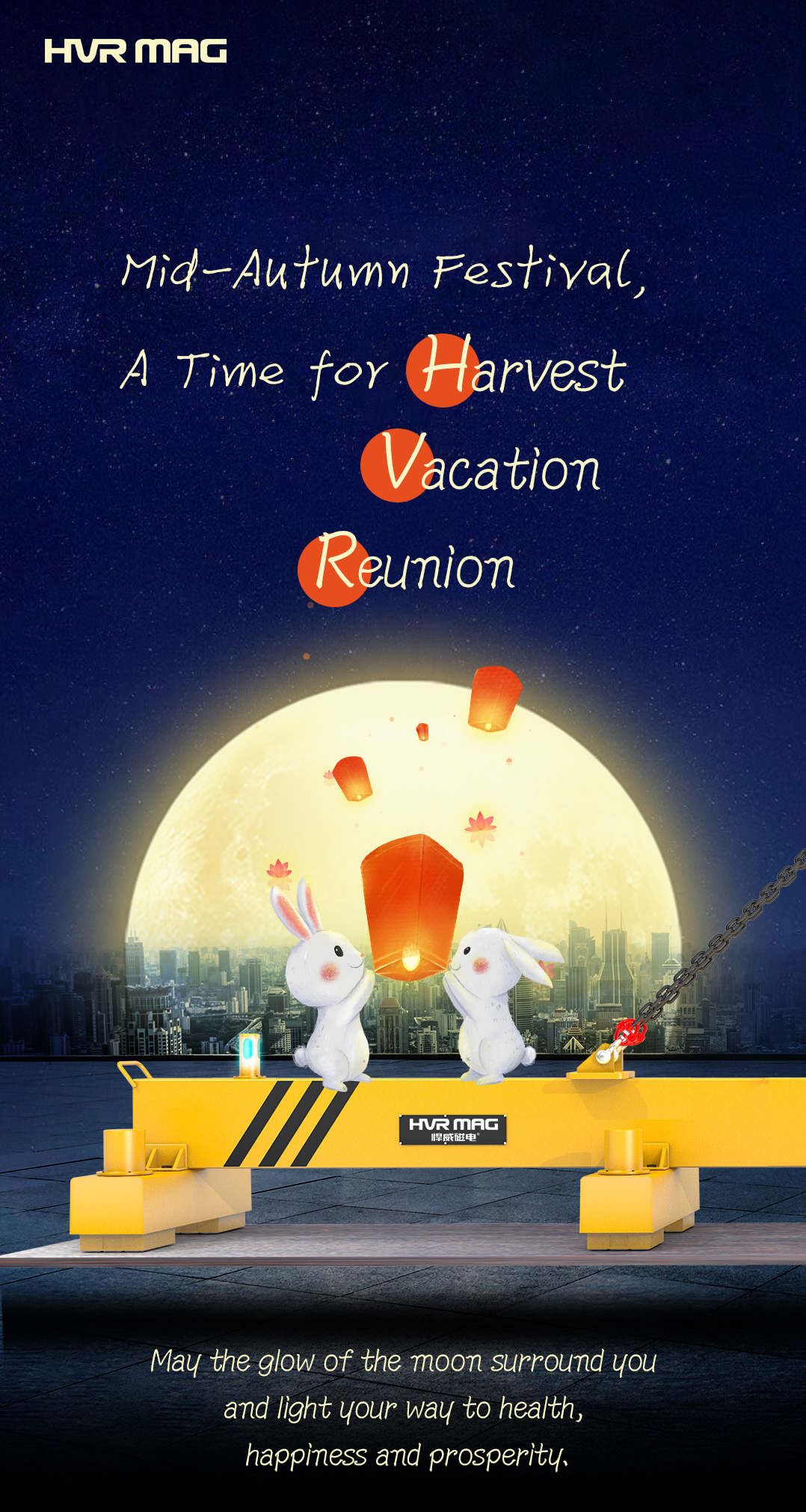 At this time of the year, the moon is the fullest and brightest. Chinese people worship the full and bright moon. At that night, enjoying the full moon, usually comes with people's anticipation for joy and happiness for a family, friends and loved ones reunion to celebrate.
HVR MAG
took this special occasion to extend its gratitude to the hardworking and team spirit that each employee has shown in the manufacturing of each piece of
electro permanent magnetic product
, by preparing mooncake gift sets and shopping cards.
To everyone that works at HVR MAG, Mid-Autumn Festival is more than just a traditional holiday, but also
a time for

H

arvest,

V

acation and

R

eunion
. Enjoy the upcoming 3-day holiday to reunite with your family members and beloved ones.
May the glow of the moon surround you and light your way to health, happiness and prosperity.