Lifting magnets for forklift
A forklift is a powered industrial truck widely used to lift and move materials. When transporting the sheet plates and other workpieces, manual and forklifts are often time-consuming and labour intensive, and the safety performance is also poor. So we need to find a way to improve the efficiency. The electro-permanent magnetic systems for a forklift can solve this problem.
Most of us may be wondering: "how can a forklift truck and an EPM lifter be combined for lifting?". It's very easy! When designing the EPM lifter, we need to take the working condition and customers' requirements into consideration. To ensure the forklift truck can fork up the EPM lifter smoothly and it can follow the forklift's command for up and down movement, we will weld two long tubes in the centre of the EPM lifter.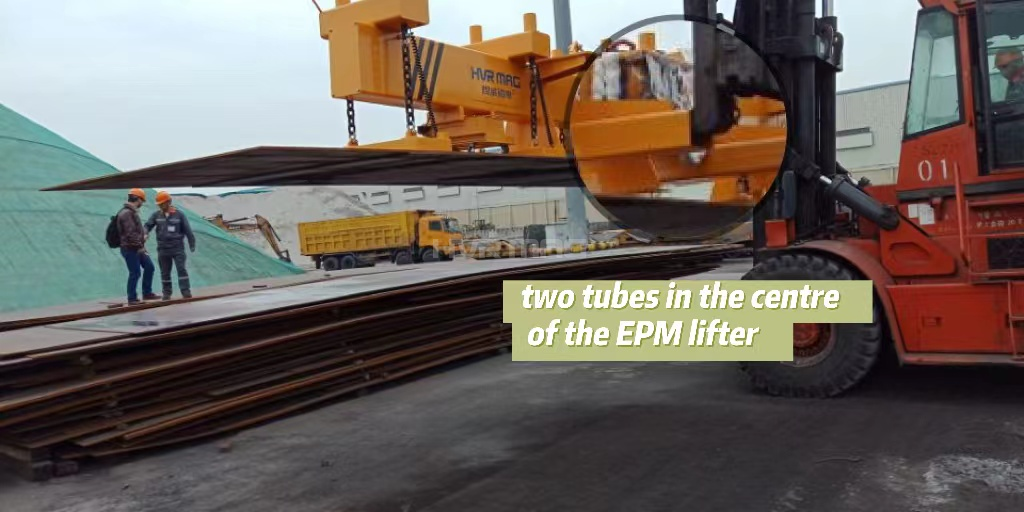 Using an EPM lifter effectively avoids scratches and paint loss caused by the forklift truck to the bottom of the container and the beam and ensures maximum quality and safety, improves efficiency, and reduces handling costs. It's worth determining the pulling force of the EPM lifter. More magnets are required to lift large plates and sheets. So we have to ensure the EPM lifter can transport steel plates under various working conditions.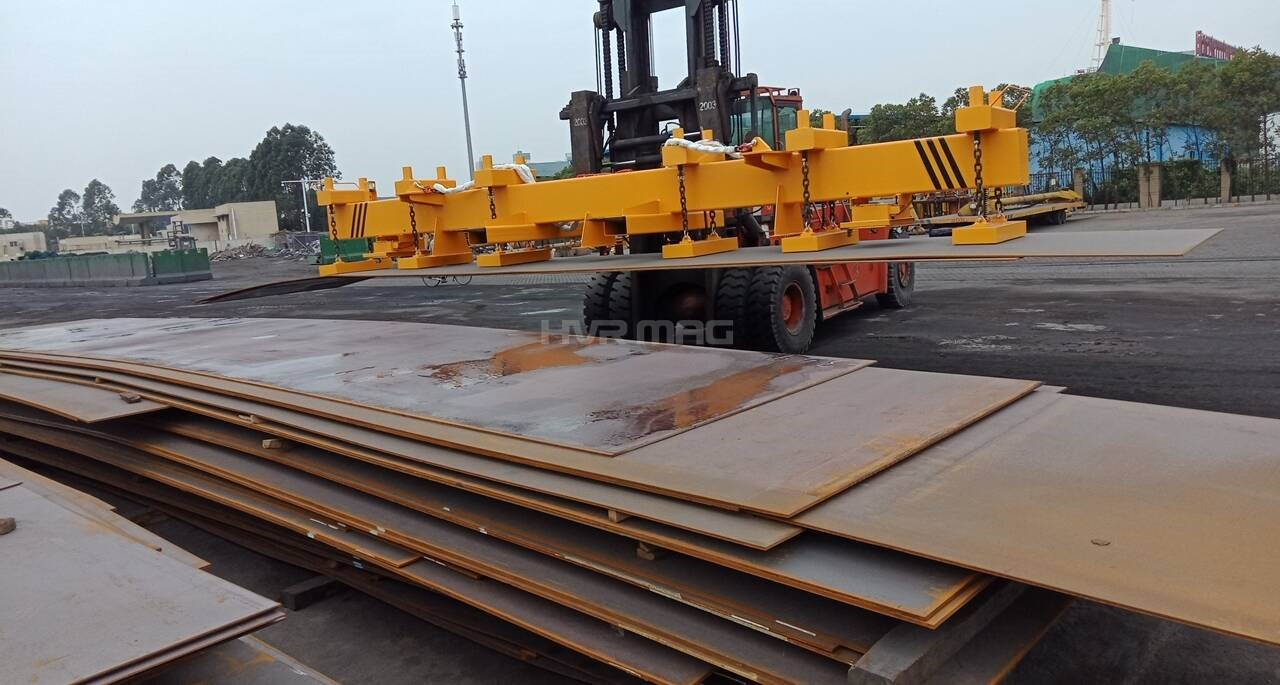 It also provides space-saving arrangement of the pieces,because it's not necessary to keep between a piece and another a minimum clearance for lifting with forks.The cooperation of EPM lifter and forklift trucks solves the problem of palletising and transporting bulk steel plates, perfectly realising the handling of workpieces. We offer a wide range of EPM lifters to adapt to your applications. If you are interested in it, you can visit our website.