How do you lift a heavy steel plate?
As part of industrial operations, steel sheets need special equipment to transport from one site to another. Plate clamps, plate hooks, and magnets are the three primary devices commonly applied to lift steel plates. Through technological innovations and improvements in crane design, steel plate handling equipment
plate clamps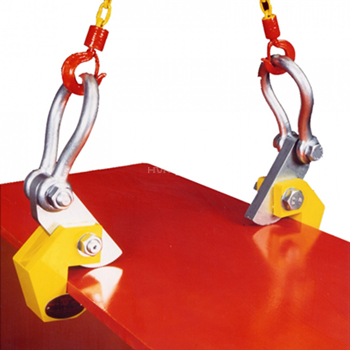 Also known as plate hooks, plate clamps can be used to lift several steel sheets at a time, and depending on the load thickness that needs lifting; we can choose different models. Plate clamps can hold the steel in both vertical and horizontal positions and customer positions, as per your requirements. Two or more clamps are often used together and are often complemented by the use of spreader beams, which help spread the load evenly and enable the clamps to be spaced out evenly.
The advantages

The disadvantages

Simple structure, convenient manufacture and low price

High loss

Small size and lightweight

No need for pf simple clamping mechanism is required

Workers are required to be skilled in operation.

High-temperature resistance
plate magnets
As the name suggests, lifting magnets work by holding a strong magnetic force on steel sheets. Lifting magnets can be used to lift various objects, such as tubing, piping, and cylindrical steel objects. There are mainly three types of interests that can be used for lifting steel materials: permanent lifting magnets, electric lifting magnets, and electro-permanent magnets.
Take electro-permanent magnets, for example,
| | |
| --- | --- |
| The advantages | The disadvantages |
| are higher safety and less energy consumption | expensive |
| Remote control, and different lifting capacity | are not so good for uneven or rough loads |
What can HVR do for you?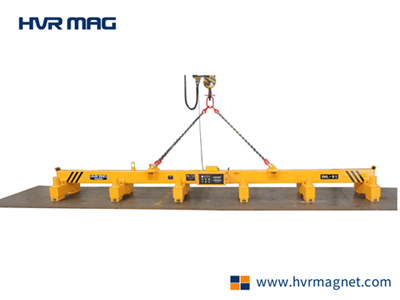 We focus on electro-permanent magnetic technologies and offer customized solutions to our customers. If you still aren't sure which types of equipment can be used for lifting steel plates, we are delighted to assist you and offer our expertise to help with your buying decisions(export@hvrmagnet.com). You also can have a look at our website by clicking here.