HVR MAG's Lifting Magnet Test for Safety Use
Lifting magnet test
, for each magnetic lifting device manufactured by
HVR MAG
, is required to be conducted in factory before delivery, by trained experienced employer in accordance with relevant safety guidelines. All HVR MAG's
magnetic lifting devices
are designed and manufactured with a breakaway-force standard of minimum 3 times of rated load capacity( safety factor of 3:1).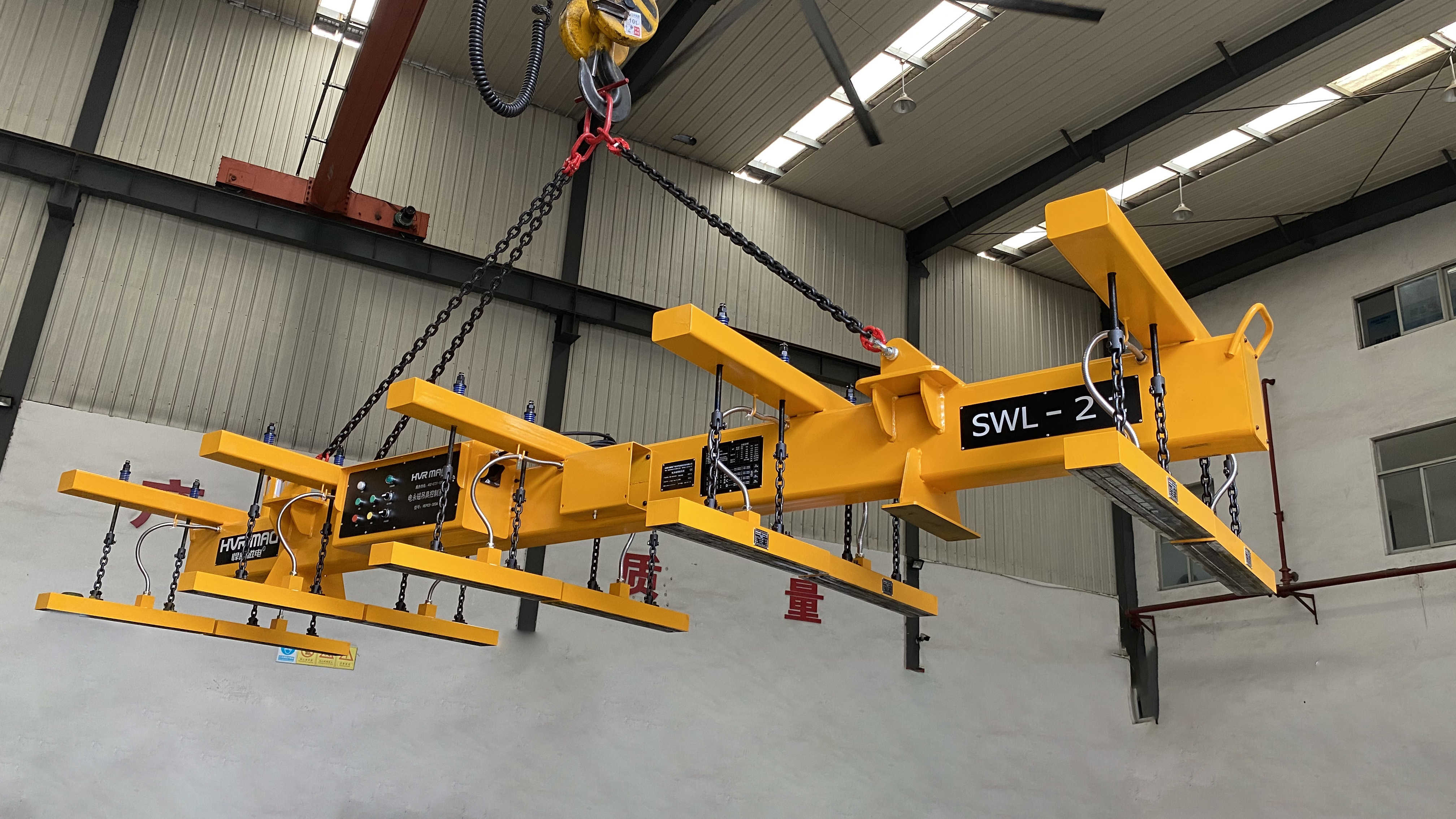 Why do lifting magnet test needs to be performed?
Lifting magnets are a very useful piece of lifting equipment in many industries, but if a lift goes wrong, and a lifting magnet fails, there can be severe consequences for workers and employers alike.
Accidents can happen at any time when a heavy work load is being lifted, hung and moved by lifting magnets, especially when not obeying the strict operation rules, or operating the devices that have not been inspected before use. Any dropping of heavy work load would result in personal injury or even death as well as property damage. Lifting safety should be the top priority of working environment in any place.
How to Test Lifting Magnets?
Various tests must be formally documented with performance date, detailed areas of inspection and any steps of corrections, including magnetization, pick up, demagnetization, remote control, control cabinet, etc.
During the testing, inspector need to check for any noticeable defects or malfunctions, especially the safety latch, handle, hoist ring, bottom face and safety marking. If there are electrical indicators, controls, or alarms involved, make sure they are all working effectively especially if they are built-in emergency warning signals.
As long as there are heavy loads involved, lifting magnet test should always be prior to the beginning of any lifting process.