DYCM-10060 Rectangular Magnetic Chucks for Plane Surface Grinding Machine
Magnetic chuck used for plane surface grinding machine
, is also called
magnetic bed
or
magnetic table
. Usually in rectangular shape, it's often designed with high magnetic holding force for workpiece to be machined.
Below is an application of the newly delivered 3pcs of DYCM-10060 electro-permanent magnetic chucks, been put into use in a manufacturing plant of bending machine. Plus the 2pcs previously purchased, there are 5pcs of magnetic beds from HVR MAG in use.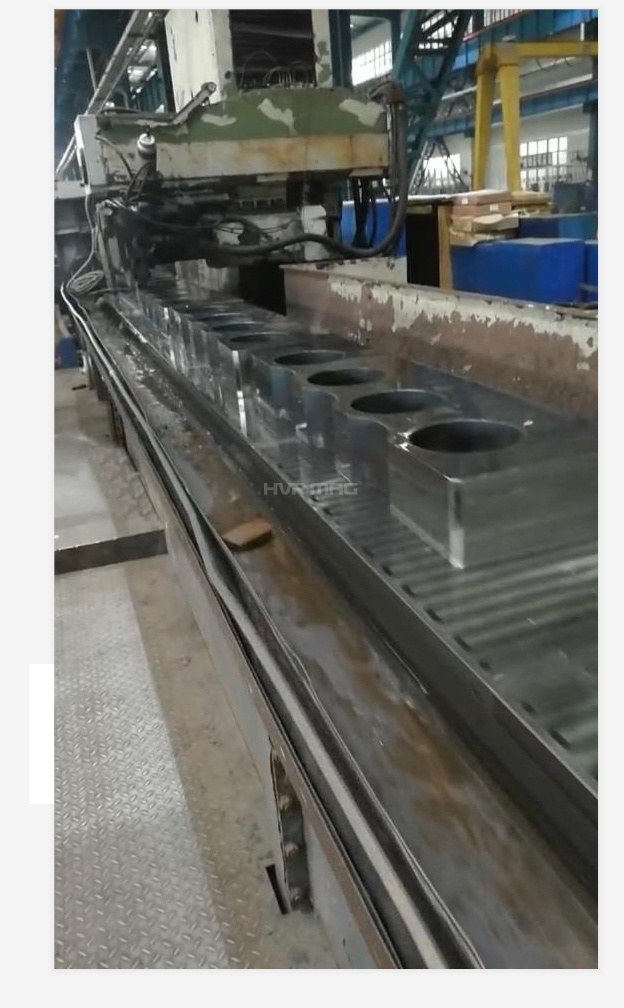 Specifications of magnetic bed:
Size: 600*1000*85mm
Rated magnetic holding force could up to 12kg/cm2
Working voltage: DC 160V
Working current: 44.5V
Weight of each magnetic bed: About 370kg
As these magnetic beds utilizes
electro-permanent magnetic technology
, they an be activated & deactivated within just a few seconds.
MAG: connect to electricity and workpieces could be hold by invisible but powerful magnetic force.
DEMAG: disconnect with power supply, and workpieces could be released.
Why did they prefer magnetic bed from HVR MAG:
Excellent waterproof structure preventing itself from corrosion of cooling water
No heat generation during clamping state
Energy saving as no power consumption during working
Uniform magnetic clamping force causing no damage or deformation to the workpiece