Celebrations on the 11th Founding Anniversary of HVR MAG
HVR MAG
as we celebrate its 11th Founding Anniversary despite the on-going pandemic crisis, COVID-19.
The same day 11 years ago, HVR MAG was established in the same location. Through years of continued growth and development, we have been recognized as one of the leading manufacturers and suppliers of electro permanent magnets and magnetic systems in China, yet we remain committed in achieving excellence in all areas: research, production and development.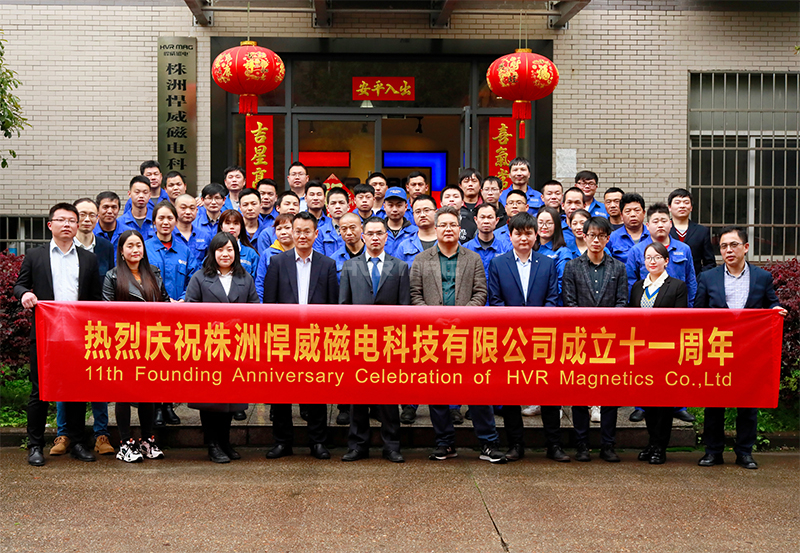 Today offers us a specially opportunity to express our gratitude to every client we've served and every employee that works (worked) here. It's your cooperation & teamwork that makes the dream work come true. Thank you all for your continued belief in and commitment to HVR MAG.
This year may still be tough and struggling, but let's spark our hearts and stay
Honest, Vigorous
and
Reliable
to make each day at HVR MAG count.
Once again, Happy 11th Founding Anniversary to HVR MAG and all its employees!