Lifting Magnet Manufacturer Recommended Plate Handling Equipment
This 10 ton steel plate handling equipment, supplied by lifting magnet manufacturer HVR MAG, is a joint achievement of the client, and the supplier. How come? Continue reading to find out why.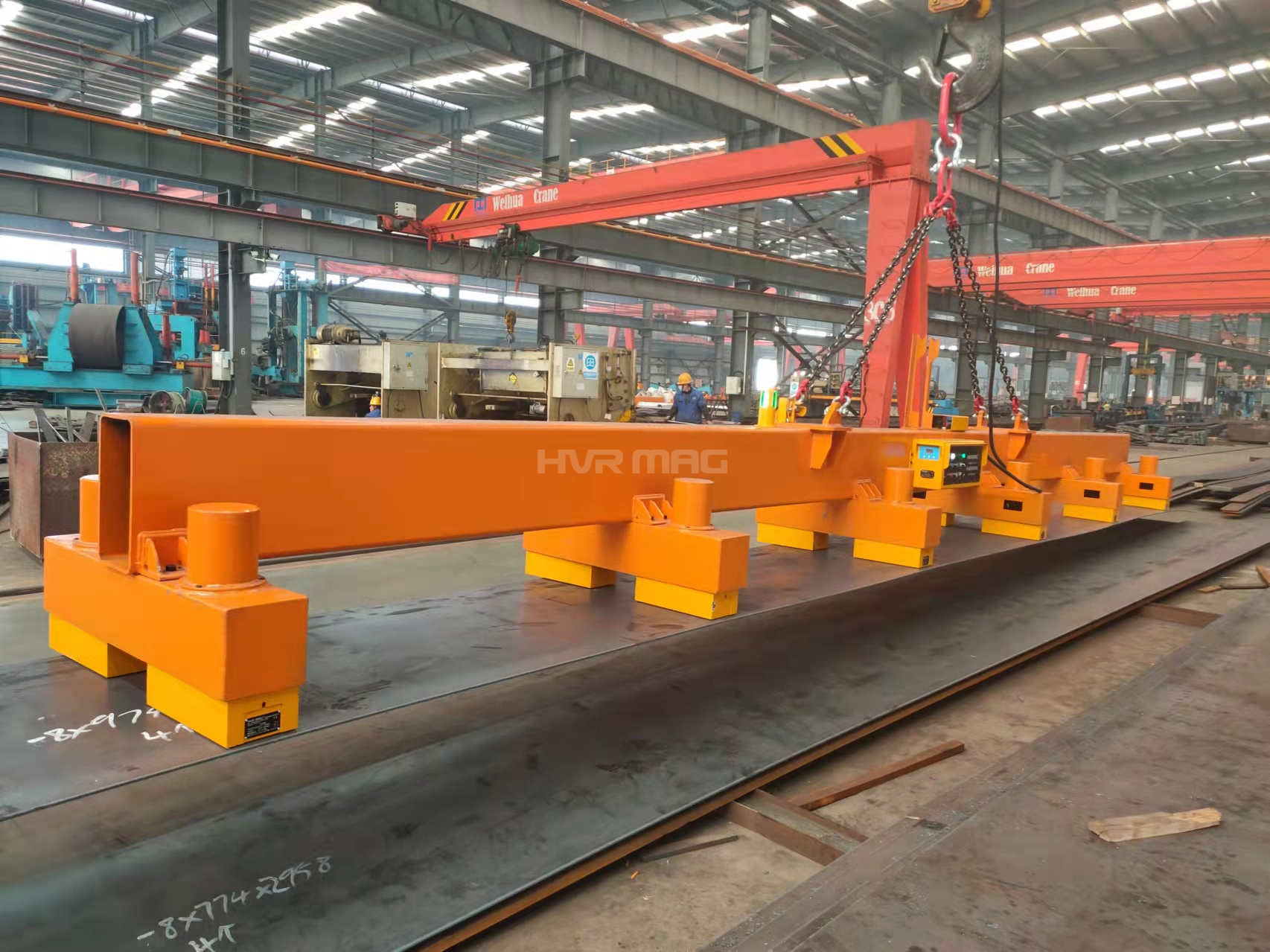 The lifting beam(orange), was manufactured by the client itself, saving shipping freight to cut the overall cost of equipment. While the magnet lifters(yellow), control cabinet, remote, and other gadget, provided by lifting magnet manufacturer HVR MAG.
At the time of soaring shipping freight, it's recommended and more favorable to the customers that are in need of a set of magnetic lifting equipment, that make the beam by themselves, and order the magnetic modules and other control accessories. , to cut the total cost of equipment, which will turns out to be quite a large saving.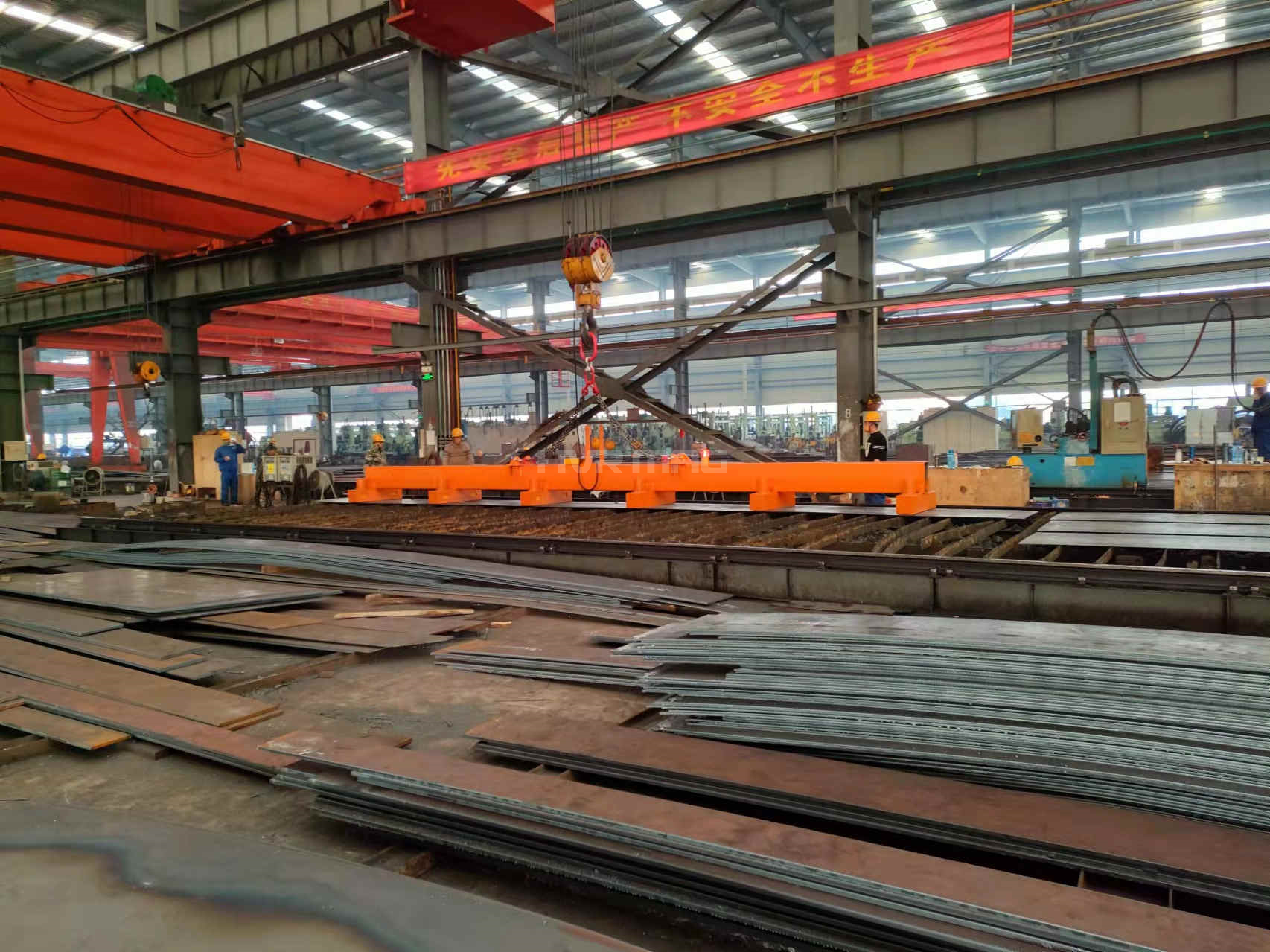 The design of the lifting equipment, will of course be provided by lifting magnet manufacturer, HVR MAG. You just need to tell us the safe working load of your overhead crane, the plate dimensions and weights, and other specific handling requirements.
Lifting Magnets for Sale
Other than this type of magnetic lifting device, lifting magnetic manufacturer also provides telescopic lifting beam with magnets, battery operated lifting magnets, for your choice. Get in touch with us now to get a bespoke lifting solution for your plates.