500kg Automatic Magnetic Lifter for Steel Plates, Battery Powered
Check the newly manufactured battery operated magnetic lifter by HVR MAG. This small automatic lifting magnet was designed to handle small steel plates, up to 500kg.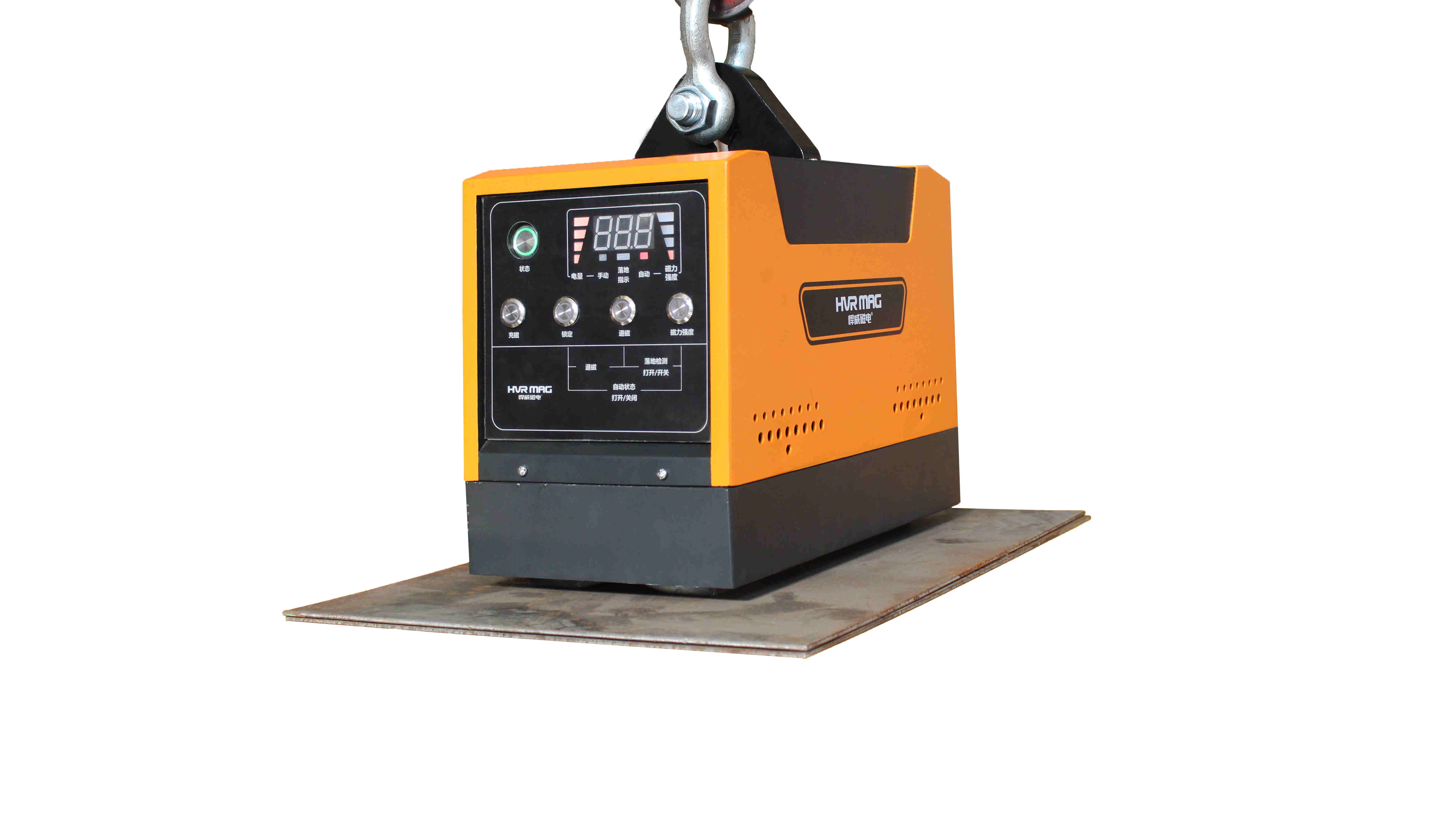 The technology our magnetic lifter uses is electro permanent magnet, which may be unknown to many steel workers.
Compared with auto permanent lifting magnet, this new type of automatic magnetic lifter has the following features:
✦battery operated - for uses in places where power supply is limited/restricted/unavailable
✦Magnetic force adjustable with 4 gears, to ensure lifting one metal sheet without picking up the second one
✦Electrically switched permanent magnetic lifter, consumes no power during the lifting process
✦Only needs electricity to switch ON and OFF the magnetic lifting force
✦Automatic control of MAG and DEMAG by the lifting up or releasing action signal
✦rated lifting capacity: 500kg
Due to the low power consumption, once fully charged, it can work for about 800-2000 cycles, with a safety factor of 3:1. As we can see from the picture, it has continuous battery monitoring feature. When at low battery voltage, only demagnetization can be done, which means it will not be allowed to lift steel loads.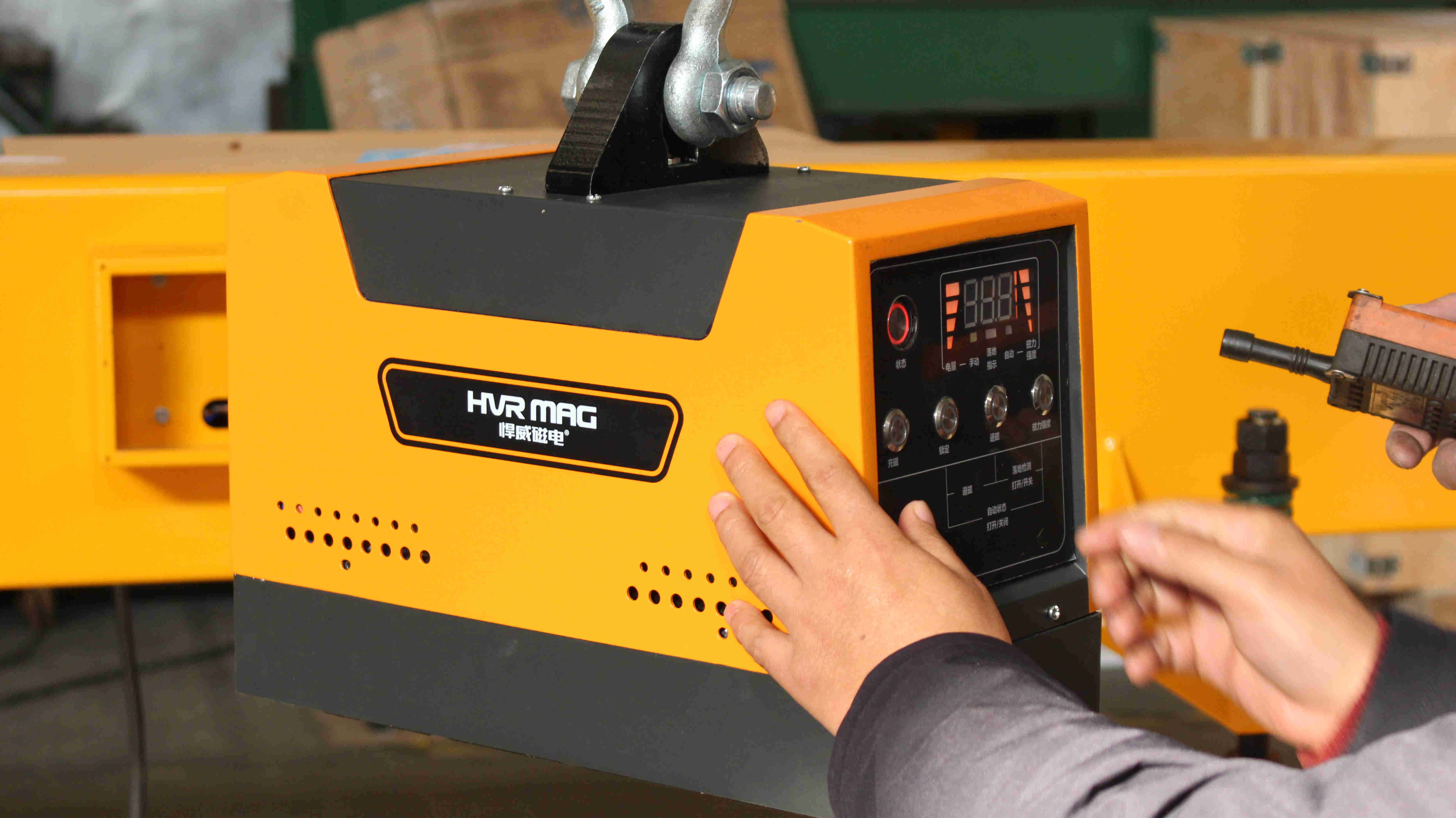 If you have any other questions about the mechanism of this electro permanent magnetic lifter for steel, please feel free to get in touch with us.