Inside Look: China lifting magnet manufacturer
Under the era of environmental protection, the electro permanent magnetic lifter has become the new darling of the market and is widely used in all major places in structural fabrication and engineering machinery. HVR MAG, as a specialist lifting magnet manufacturer, has its own advantages during the development.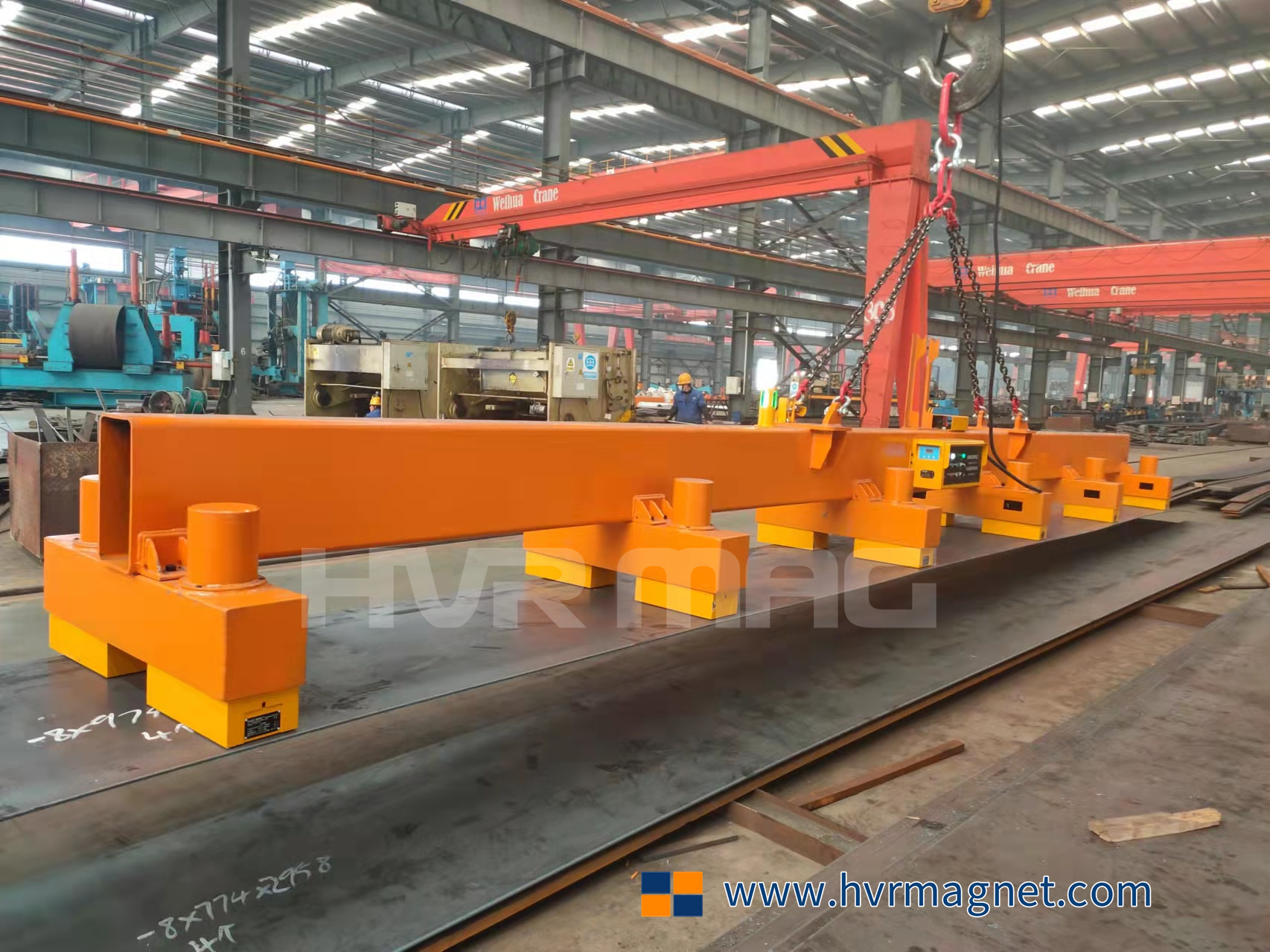 As a manufacturer of electro-permanent magnets, HVR MAG is based in the Hunan Province of China. Hunan has always been one of the key provinces for the production of lifting magnets and other magnetic products. With many heavy industry enterprises located here, such as Sany and Zoomlion (both are famous heavy machinery companies from China), Hunan also has a relatively concentrated local customer base.
In addition, in the city where the company is located - Zhuzhou, as an important hub of railroad transportation, the traffic is naturally very convenient. Our domestic sales market has always had the benefit of corresponding geographical advantages in terms of delivery time and express transportation. Therefore, our upstream suppliers, whether rare earth permanent magnets NdFeB, or Alnico, wires, coils, steel, etc., the transportation of these materials is also very convenient.
Market demand for

lifting magnet

: domestic and international
The market demand for lifting magnets rose year by year. More and more electromagnetic lifter manufacturers have also been transformed into electro permanent magnetic lifters. However, the manufacturers with reliable quality and stable performance of electro permanent magnet technology are few. From the beginning of its establishment, HVR MAG has placed quality and service the first place. After more than 10 years of market development, we have achieved a fairly good brand reputation domestically.
Foreign markets, especially the European and American markets, are in contact with the electro permanent magnet technology earlier and are more familiar with the magnetic lifter. From the perspective of lifting efficiency and product cost performance, HVR MAG's lifting magnet is also very attractive and competitive in the international market. Our products have also accumulated many
successful cases
(
click
to watch videos).
Our highly devoted engineering technicians are ready to assist your team in developing a lifting project from concept to production. HVR MAG's turn-key capability allows us to help you design, and manufacture your lifting magnet all in-house. With these in-house capabilities, all steps of design and manufacturing are monitored closely, offering you an efficient, and problem-free delivery of products. So if you're looking for a reliable lifting magnet manufacturer, what are you hesitating for? Email us now: export@hvrmagnet.com