HVR MAG 2021 Mid-year Meeting of Marketing Department
The 2021 mid-year meeting of the marketing department of HVR MAG, kicked off on July 10. Content of this meeting included two parts: general review on the performance in the past half year & goals for the coming six months; technical training on the controller of electro-permanent magnetic lifting/clamping/gripping system.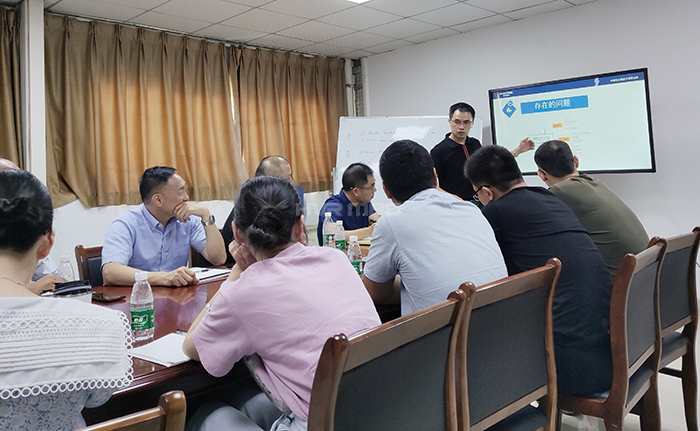 General manager of HVR MAG, Mr. Davisn Ren, sales teams for electro-permanent magnet lifer/chuck/gripper and another team for magnetic quick mold change system, gathered around to attend this mid-year meeting. It offered an excellent opportunity to formally sit down with each sales team, domestic or abroad, to review accomplishments to ensure everything is on track, to check-in on the general status of employees and how they are doing in their roles, to provide feedback on achievements and coaching for development in the near future, to communicate and plan for any changes in the company that will affect the second half of the year.
Two of our research & development technicians also attended the meeting, to conduct a professional training of the engineering knowledge of the controllers of our magnetic system, like the HEPC 11-30, and HEPC11-50.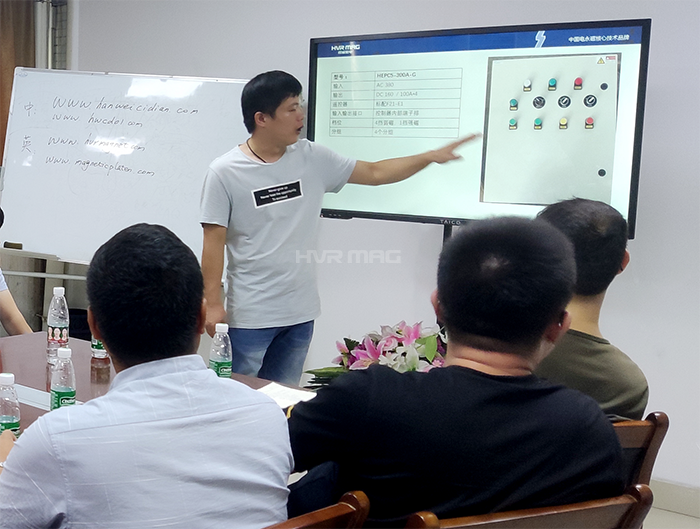 2021 mid-year meeting of the marketing dept of HVR MAG, ended successfully at nearly 5 o'clock pm. It not only encouraged the attendees to reflect on their progress, analyze their performance, but also recharged and regrouped for the second half of the year. Keep it up, HVR MAG!