2000kg Magnetic Lifter - 4400lb Steel Lifting
Below is a new product of HVR MAG, 2000kg magnetic lifter, a creative steel lifting device that integrates mobility and strong magnetic lifting force in steel industries.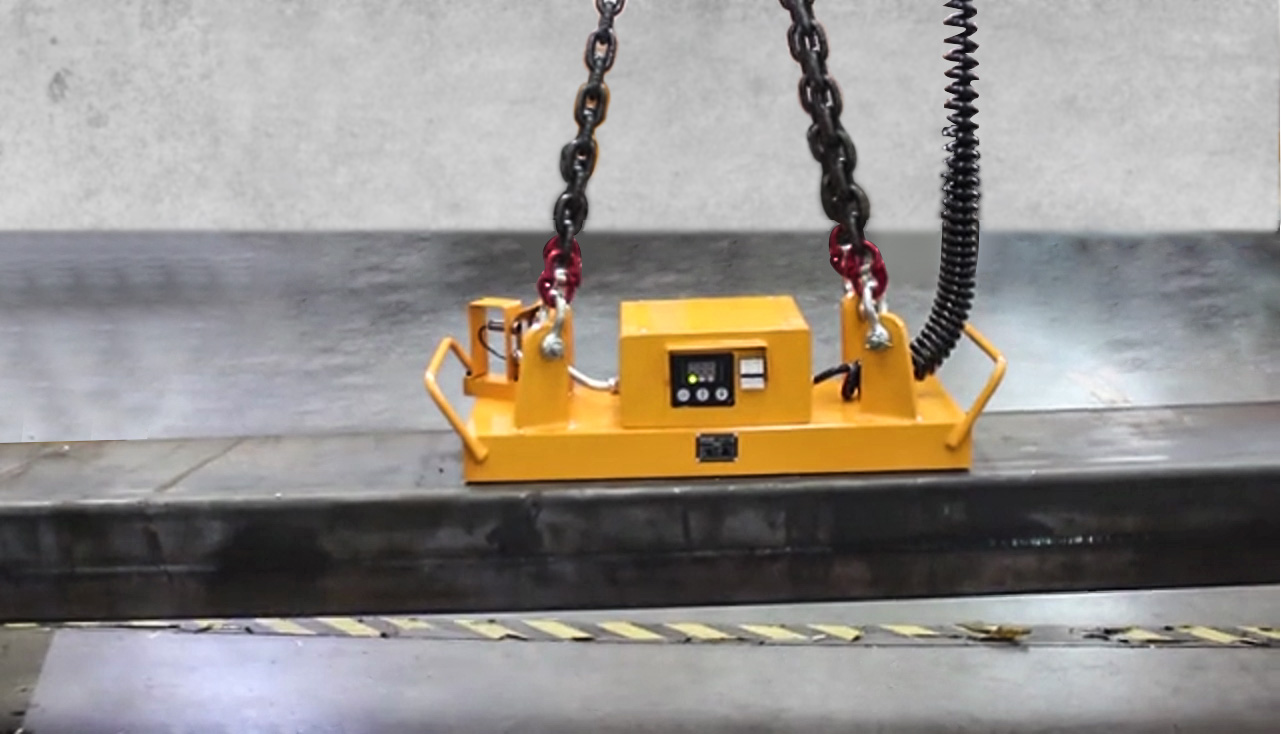 This 2000kg magnetic lifter, is an upgrade & simplification of lifting magnets system, which consists of multi-point magnet lifters suspended on the spreader beam. The maximum weight of steel load that it can handle is 4400lb, namely 2 ton.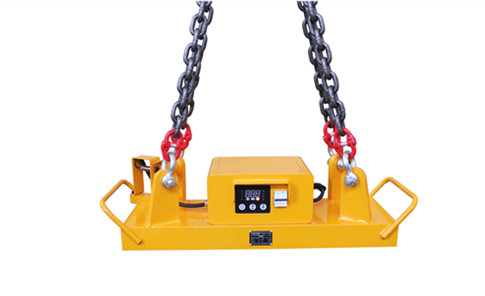 This electrically switched single permanent magnetic lifter, is suitable for the lifting of various steel materials, like plates, profiles, slabs, pipes,etc. With radio remote control, it can accomplish a two-man job with one worker required.
While most often we do magnetic lifter on beams for heavy lifting, custom design is always available for providing client a proper lifting solution that best suits their handling requirement.