This is another application of HVR MAG's EPMs on robotic arms in automation in Qingdao, ShanDong Province. See how this robotic arm gripper helps improving client factory's metal part assembling efficiency.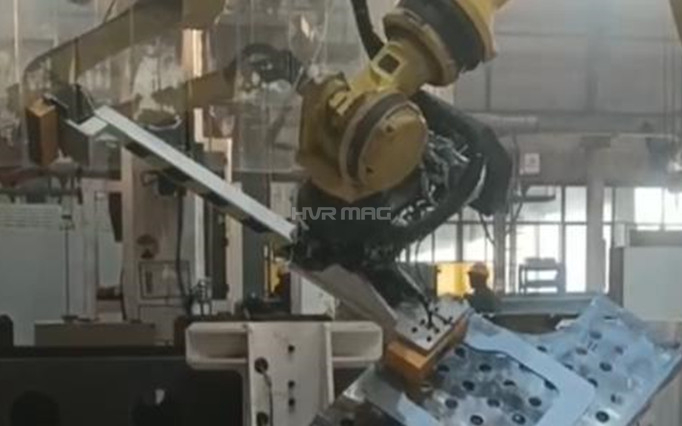 A brief introduction to the working scenario: the robot needs to grip one piece of sheet metal cut part one time and hold, transfer and position it into the next assembly line for robotic welding.
They had been using electromagnetic grippers on robots to perform the automatic picking of steel parts for some time. Then what makes them stop using their own robotic arm grippers any more?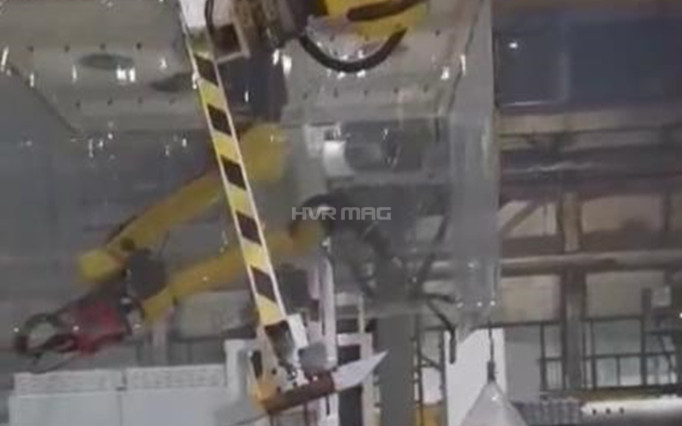 The reasons are clear and simple:
The structural design is too troublesome, inconvenient to use, and the end gripping effect is not so good
Poor safety - due to the electric magnetic properties, the metal parts will fall off if the power went off
For small & thin sheet metal parts, it's very easy for the electromagnetic gripper to pick up more than one piece each time, which no good to the next procedure.
HVR MAG designed robotic arm gripper:
Simple & practical design - two small end-of-arm tooling magnets installed at end of the small spreader. These two magnets can be used in combination to grab large workpieces, or can be controlled to pick up small parts individually without clinging to the next sheet metal part.
Elimination of dropping piece in the event of a sudden power outage - due to the electro permanent magnets used
Learn more about our robotic arm gripper applications in automation, you can visit our
CASE
section on our website, or you can
Contact Us
to get a quote.