Magnetic lifting force can not only be utilized to work as
magnetic lifters
, but also can be employed as grippers mounted at the end of the arms of robots, cobots, manipulators. Below is a new installation of
HVR MAG
customized
magnetic gripper
, installed on a pick and place industrial robot in steel manufacturing plant to maximize its steel h beam blank handling process efficiency.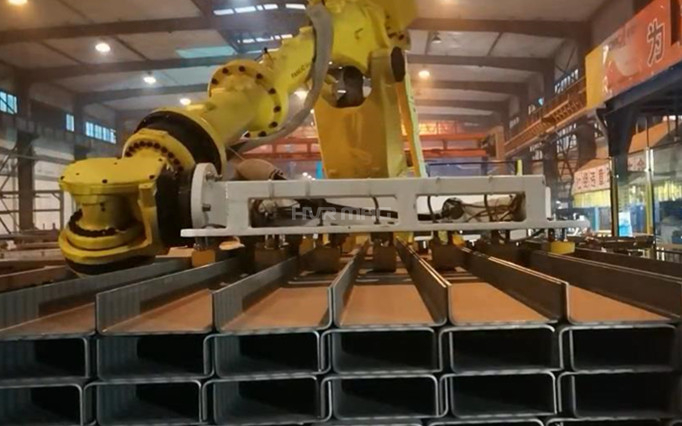 Total weight of H beam blank row(7pcs): Approx.150KG; Length of H beam: 2m; Thickness of steel blank: 5mm
Magnetic gripper design: 7 small electro-permanent magnets in each row, 2 rows in total. Each contact surface of these magnets is a gripping point on the beam blank. Multi-point grip ensures a stable lifting and transferring on the row.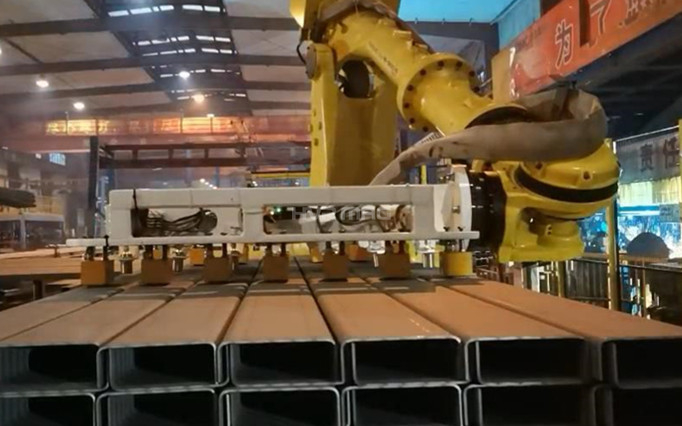 Due to the unevenly shaped structure of h beam blanks, neither vacuum grippers, nor the mechanical type is qualified for the lifting job - making sure no blank will ever drop during the transferring process. But the magnetic gripper mechanism can do that. Utilizing magnetic force instead of mechanical gripping force or suction force, to clamp and lift up the beam blanks seems to be a more reliable and safer way of handling.
Highlights
of this custom designed magnetic gripper:
✦Magnetic gripping force unaffected by the flipping movement of robot arm.
✦Can pick up the beam blanks in a row by each side of the surface.
✦Selective control of these magnets, enables the robot to release 2pcs of beam blanks as programmed, and position the other 5pcs onto anther rack.
✦No power consumption in gripping state.
✦No dropping of load in a sudden power failure - magnetic force remains.
Robot magnetic gripper is new type of gripping mechanism which works best for ferrous material handling, especially in steel factory or steel mills. Want to maximize your steel material handling process efficiency?
Contact us
to tailor a set of magnetic solution for either lifting or gripping.