For manufacturers, lifting (hoisting) operation is commonly acknowledged as a dangerous and highly professional job, due to the variable environmental conditions, large activity space, diverse types of lifting objects in different weight and length. A slight negligence in the lifting operation could cause personal injury. How to set these concerned manufacturers at ease?
A lifting magnet can do the job: a high-powered magnetic device that's used to lift objects. In industry, it not only allows workers to easily handle heavy loads, but also provides standard and custom engineered solutions for a wide variety of lifting involved applications like stacking & destacking, transferring, conveying, material separating and lift assist systems.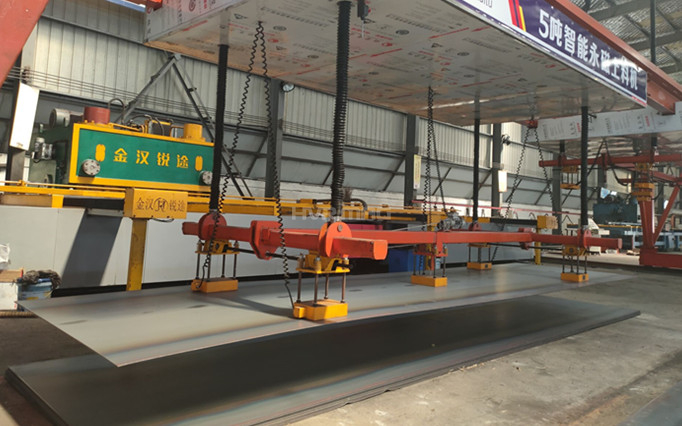 One of our domestic clients, installed our lifting magnets on their own configuration, which formed a full set of magnetic lifting system, to load a single steel plate in each movement for further machining.
Because of the electro permanent magnets they used, their sheet lifting system consume no electricity during work. Workers can perform the operation through remote control, thus preventing a possible danger of dropping sheet due to a loss of magnetism caused by power failure. Greatly improved safety with lower risk of worker injury and a more productive environment.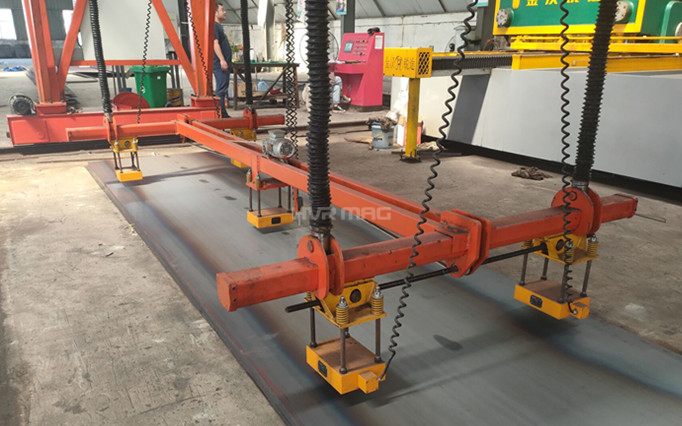 Apart from sheet handling for process automation, lifting magnets are also widely used by numerous manufacturers, along with companies in other industries, in their daily operations, to hold heavy work-pieces and steel machined parts for automation and robotics, safely, reliably, and economically.
See more industrial applications of lifting magnets, please refer to
HVR MAG
website.