In this article, we're going to take a look at how
electro permanent magnet gripper
, manufactured by
HVR MAG
, is used on robots in intelligent manufacturing. Below is a tower crane manufacturing factory of
ZOOMLION
.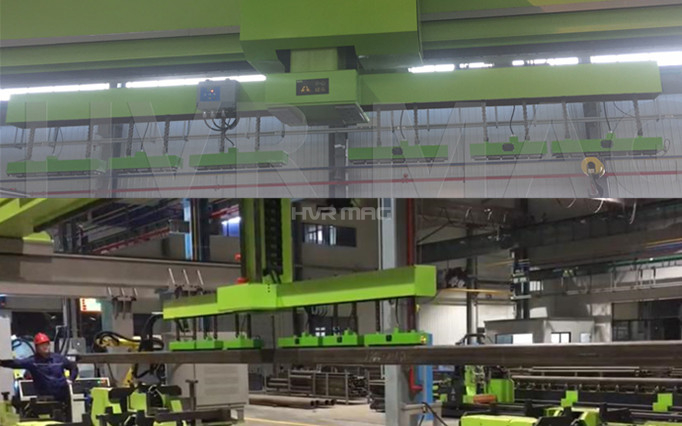 Magnet grippers on gantry robot system: 6 rectangular electro-permanent magnets suspended at the end of the lifting beam. The load to be picked up and transferred is a long rectangular steel hollow section.
Magnet grippers on robotic arms: specially designed rectangular permanent electromagnets, working as end of arm tooling magnets on industrial robots, to pick thin steel tube cut parts from racks and place them to another designated position for the next manufacturing procedure.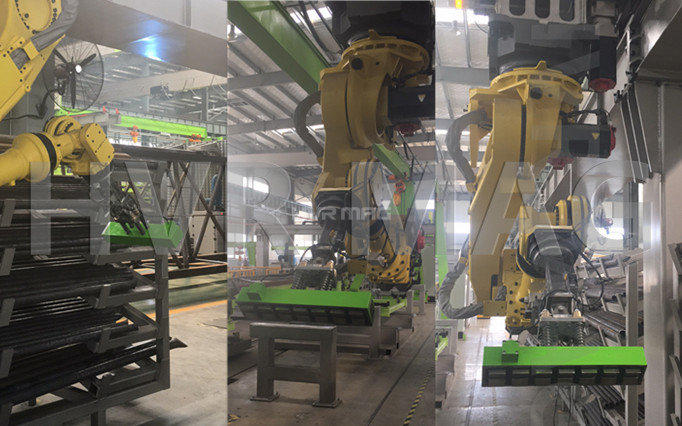 Why would ZOOMLION choose our
EPMs
as robot grippers?
●Energy saving - due to the magnetic property, these robotic grippers consume no power during working.
●Even in a sudden power failure, the gripped steel tube part WILL NOT FALL OFF as the magnetic force still remains.
●Boosted the HANDLING EFFICIENCY for the factory.
●Maintenance-free & no heat generation.
With electro permanent magnet gripper applied, the whole automated pick & place procedure was much more efficient, with increased accuracy, enhanced safety and reduced material handling time for the factory. Learn more about automation magnets, please go to our
product page
, or
contact us
for any queries.