HVR MAG Electro Permanent Vertical Lifting Magnet
When lifting steel plate or plate work pieces, sometimes need to be lifted or tilted or stacked, and with a certain angle welding, with HEPMPV series the steel plate cans freedom flip 0-90 degrees by using side lifting electro permanent magnet.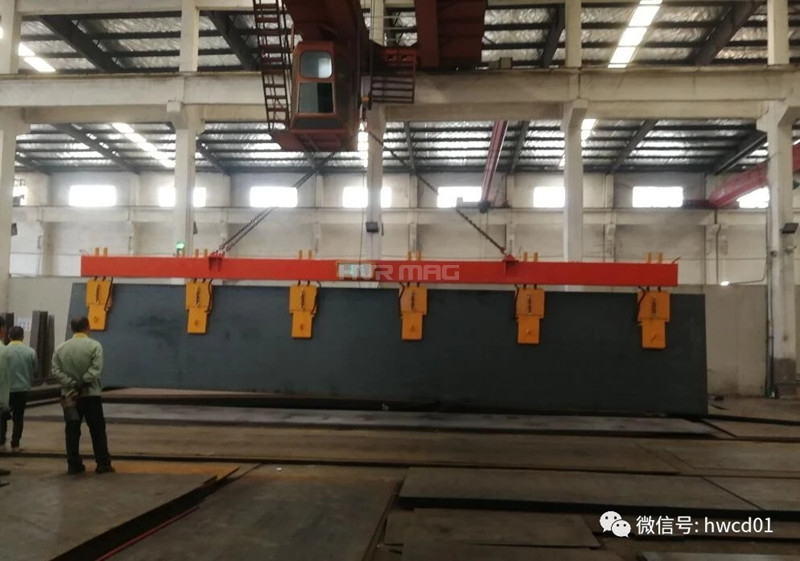 Features:
The compact design allows easy access to stalls,the constructive balance makes it possible to change the status from vertical to horizontal with a simple hand gesture
Advantages of HVR MAG Electro permanent lifting magnet HEPMPV Series
1.Rapid withdrawal of the sheet; from the warehouse directly to the cutting bed in seconds
2.One single operator is able to complete the entire operation at a distance from the load
3.Permanent-electro features and therefore insensitive to power outages: Total safety
4.Maintenance Free: No buffer batteries are required.
Specifications:
Product overall drawing
Main technical parameters
Note 1. The definition of rated lifting capacity for series EP magnets: Rated lifting capacity=The max.pull-off strength at 1.0mm working air-gap/1.5.