For Steel Plates of Different Thickness/Length, How to Lift A Single Sheet Each Time?
Question
(proposed by clients): I'm in need of a set of lifting magnets system, but the steel plates are of different width & length. Do you have such magnetic lifting device that can lift only a single sheet each time?
Answer
(from HVR MAG):
✦For plates with different thicknesses, our magnetic lifting device has a switch on the control cabinet that can adjust the lifting force depending on the specification of load.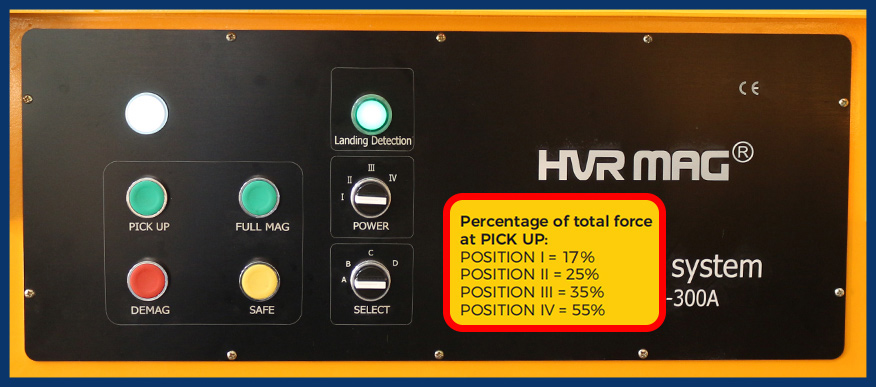 ✦For plates with different lengths, you can use the option of selective control of magnet lifters to achieve that. When lifting a small or common size plate, you can activate only several groups of magnetic lifters on the magnetic lifting device; when lifting a long one, you can activate more groups or all of the magnet modules to pick it up.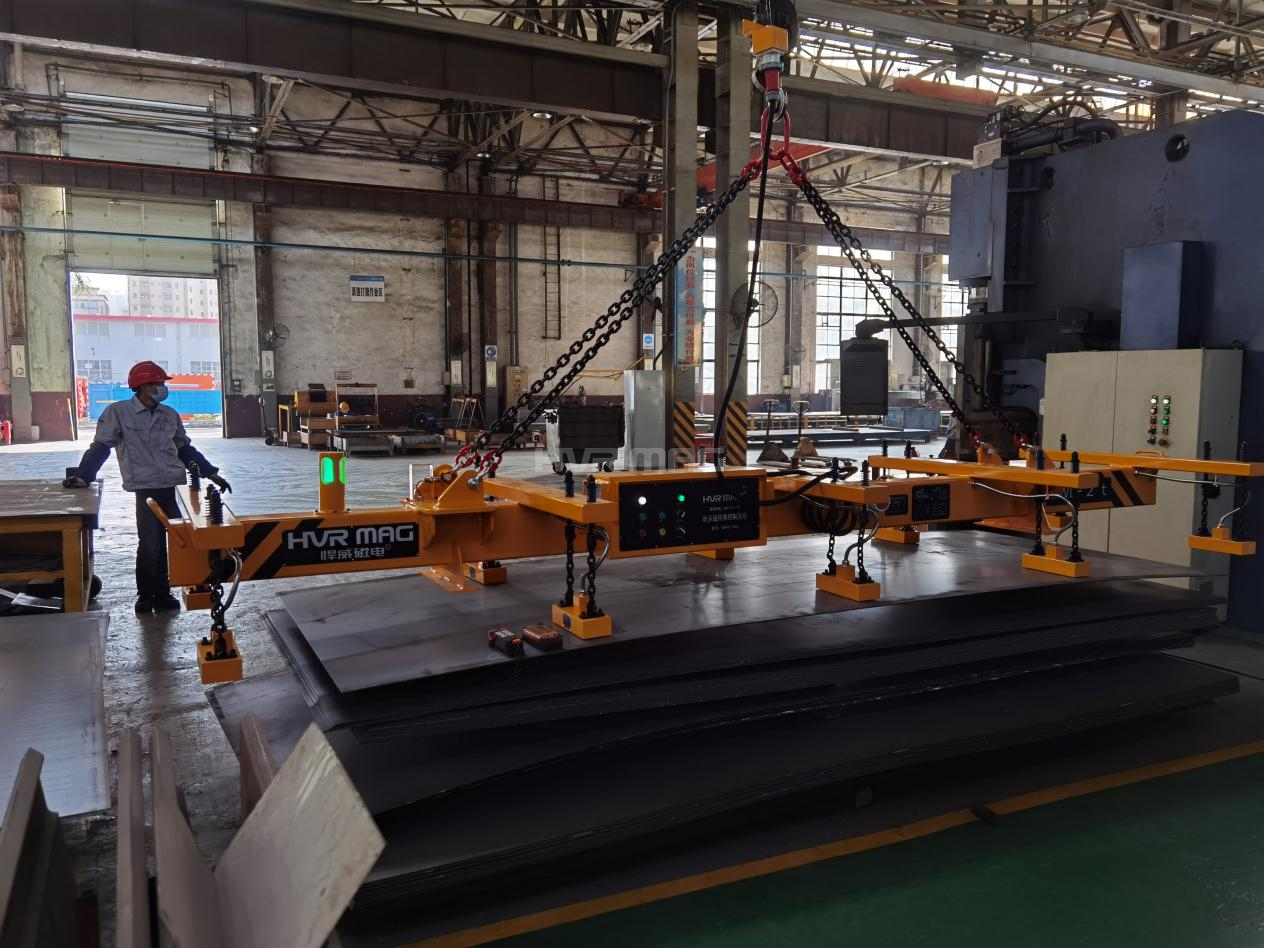 ✦Or, there's a third option: if the storage space is limited, we would recommend steel mills or factories going for the telescopic magnetic lifting beam, which can stretch or retract by itself to adapt to the length of the plates to be lifted.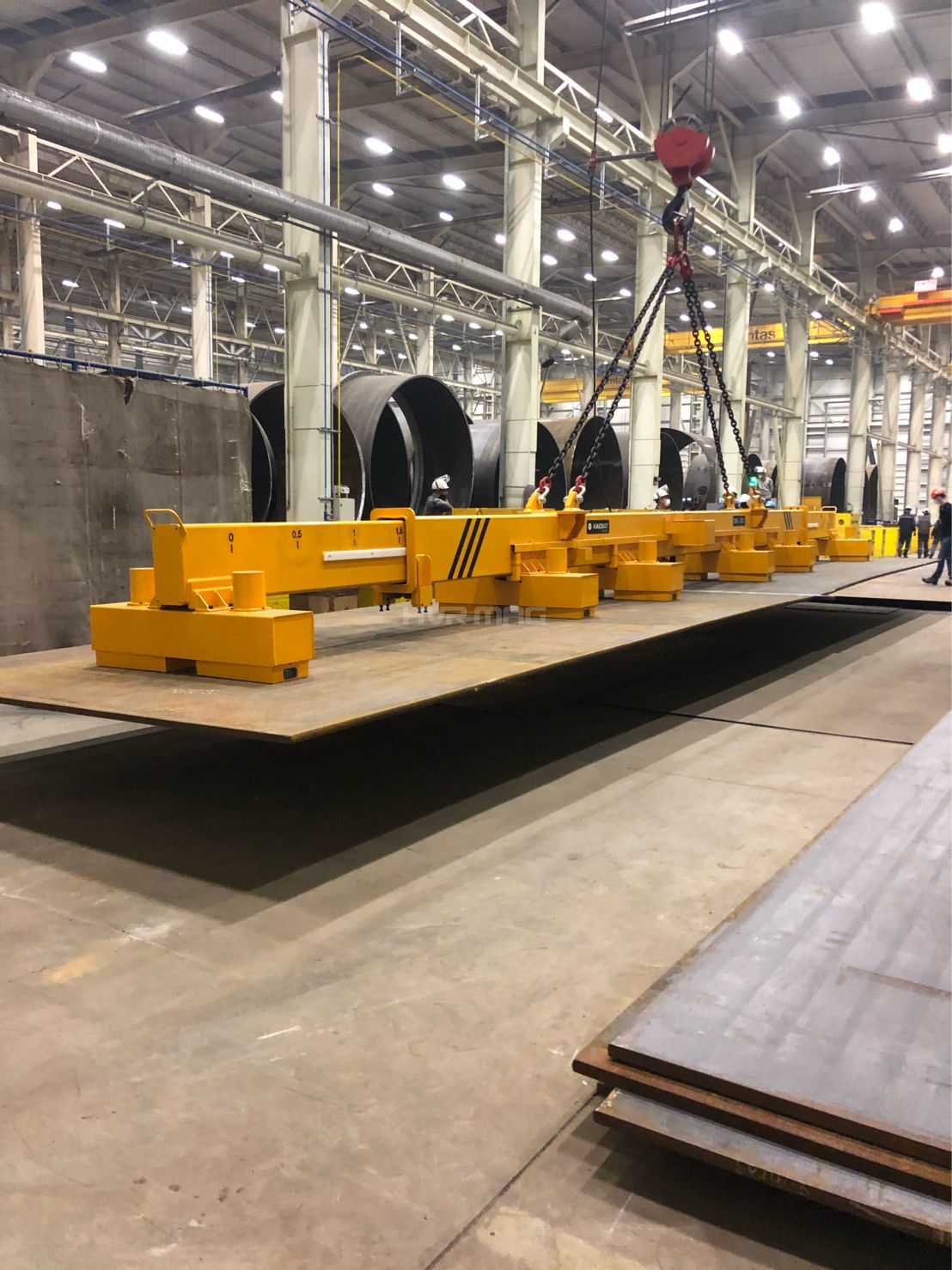 If there's any other questions that you met in the process of manufacturing, please feel free to
contact us
. We'll do whatever we can to provide a suitable solution of magnetic lifting device for you.