HVR MAG Electro Permanent Magnet Applied on ABB Mechanical Hand
HVR MAG electro permanent magnet apply with ABB mechanical hand, can realize workpiece rotation 180 degrees, adsorption surface fitting wear-resistant material, no afraid of falling off the workpiece and no afraid of damage the workpiece surface.This product is used in a well known forklift truck factory in China. The yellow part of the front end of the manipulator is electro permanent magnet from HVR MAG .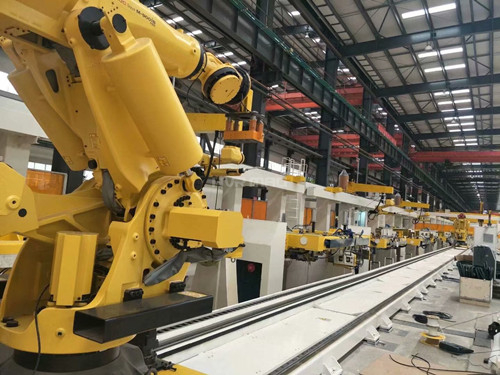 Electro permanent magnet chuck and mechanical hand matching use,can quick clamping, no damage to the surface of workpiece,and reduce defect rate ,it can also be connected to the robot control system for intelligent operation,shorten clamping time and improve working efficiency.