Magnetic workholding
doesn't necessarily refer to a regularly shaped
magnetic chuck
or
magnetic table
. It could also be the application of a groups of workholding magnets for specific machining process.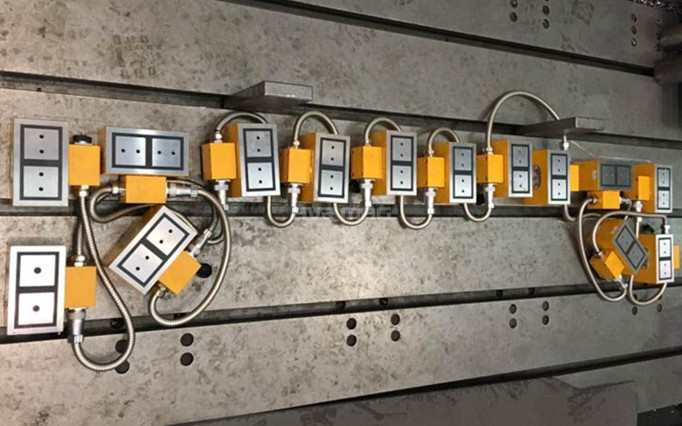 For large planer type miller machines, the procurement of a whole piece of electro permanent magnetic chuck table could be extraordinarily expensive.
While other workholding fixtures like chuck jaws, require screw tightening which takes quite some time and enables a certain quantity of labor work.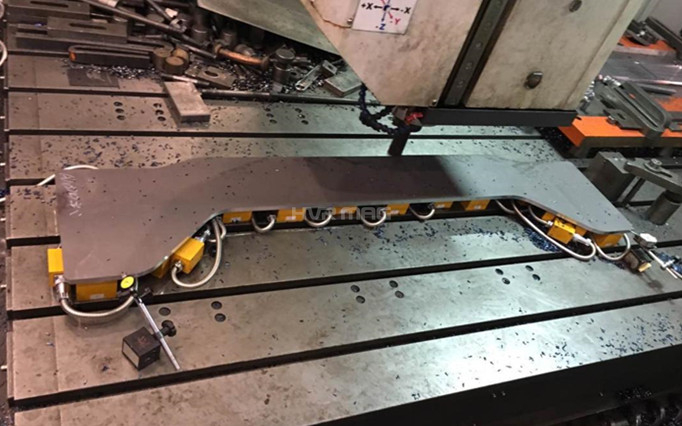 The combination of double-sided electro-permanent workholding magnets replaces the original fixture. Each magnet chuck has 2 magnetic faces on the top and bottom sides. The maximum magnetic gripping force of one side is 640kg,
strong enough to hold the workpiece in position for fine machining
.
Besides, these workholding magnets
can be freely combined and placed for the machining of different workpieces.
Magnetic clamping force switched on & off via the control unit equipped, the
workpiece can be clamped/released within 2 seconds
. Due to the electro-permanent magnetic property, they
consume no power when holding the workpiece and can remain that holding state even in a sudden power failure
.