HVR MAG can custom design and manufacture magnetic workholding device for various machining operations, like the magnetic chuck mentioned below for CNC double column boring and milling machine.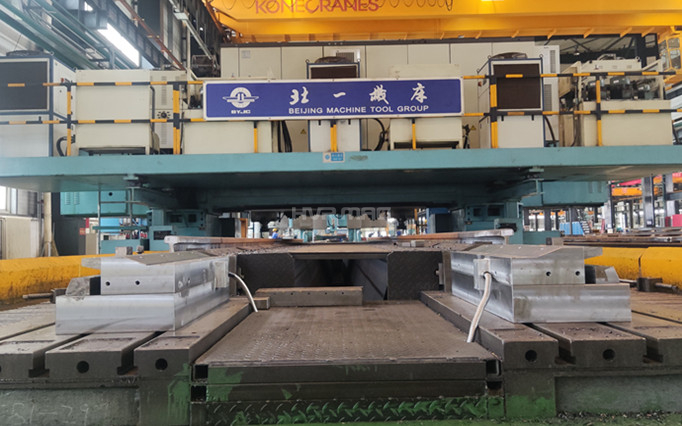 Workpiece to be held in position for machining: steel rail for railway track
Working voltage of magnetic chuck: DC 160V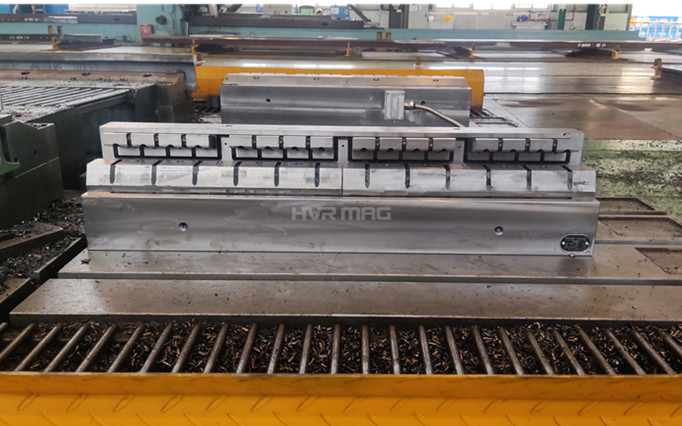 Type of magnet chucks: electro permanent magnetic
Advantages of customized magnetic chuck for milling machine:
●Very efficient since workpieces can be attached/detached by electrical switching operation.
●Energy-saving, since electric power is used momentarily for attaching/detaching workpieces only.
●High accuracy because of no thermal distortion due to heat generated during power on.
●No change in the holding power in the event of power failure while the workpiece is being held.