The Most Efficient Solution for Handling Ferrous Loads
Just got a good feedback from our customer, a large domestic steel structure manufacturer.
They reported that our electro permanent magnetic lifter is very safe and convenient in the operation of lifting many steel plates ,which is highly appreciated by the customer.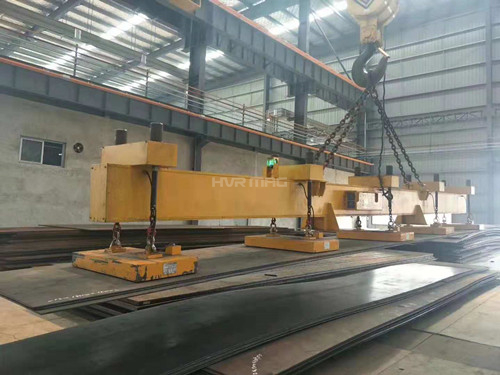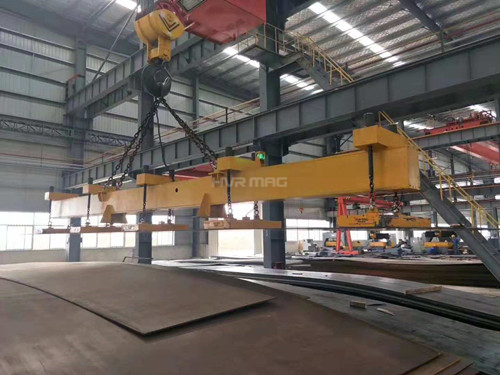 Ideal for applications ranging from light pick and place equipment to heavy steel stock lifting.
Magnetic lifting is clearly the most efficient solution for handling ferrous loads.Electro Permanent Magnetic Lifters are mainly used to lift steel plates and load / unload in machines during handling operation. They can hoist moving ironblocks and other magnetic material. They are easy to operation and safe to handle and hence are widely used as lifting devices in factories, docks, warehouses and transportation industries. By using them, you can improve your working condition and increase your working efficiency.
In comparison to other methods such as slings, hoists, chains, hooks and grabs, magnetic lifting and handling
systems present major benefits to manufacturing, assembly and storage sites:
• Huge increases in lifts per hour – a magnetic lifter fully engages the load in seconds
• Total safety –our magnetic lifters incorporate numerous fail-safe mechanisms
• Easy to use – simple on-off operation
• Labour efficient – single person or automated operation
• Optimised storage – magnetic hoists only need access to one lifting face
• Precision lifting – greater lift control
• No load damage – no scratching of the load surface
• Zero running costs – no sustained power source required
Operational safety is our foremost consideration in magnetic lifter product design. Our permanent magnetic technology and built in fail-safe mechanisms ensure a 3:1 safety factor on most of our magnetic lifters.