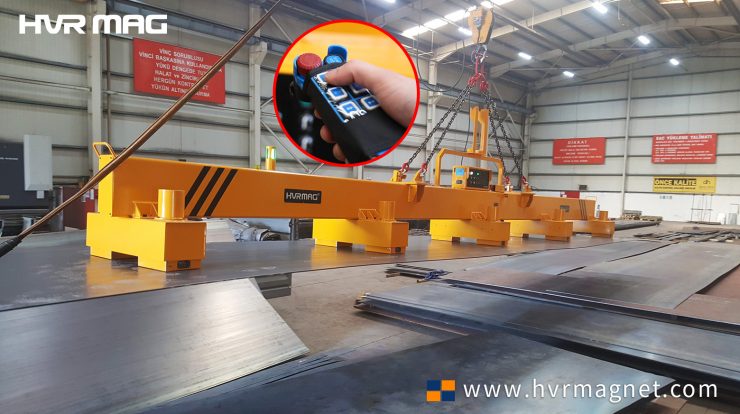 There are cases where we've seen workers use only one magnet lifter to lift a plate, both ends of which tend to bend down or even peel off, especially for long and thin plates.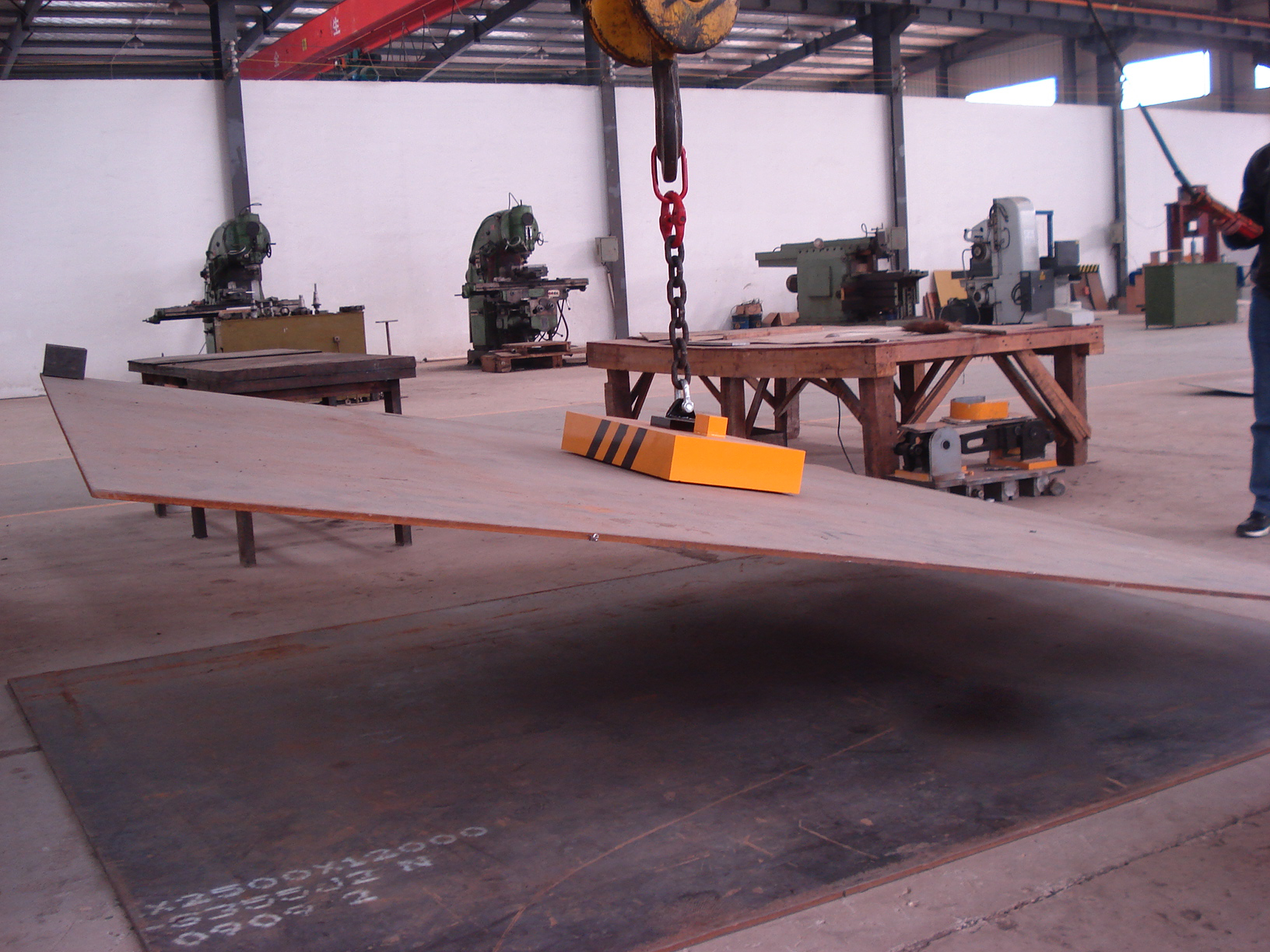 In such case, we suggest you use a bespoke magnetic lifting beam for long steel material handling. Below is why.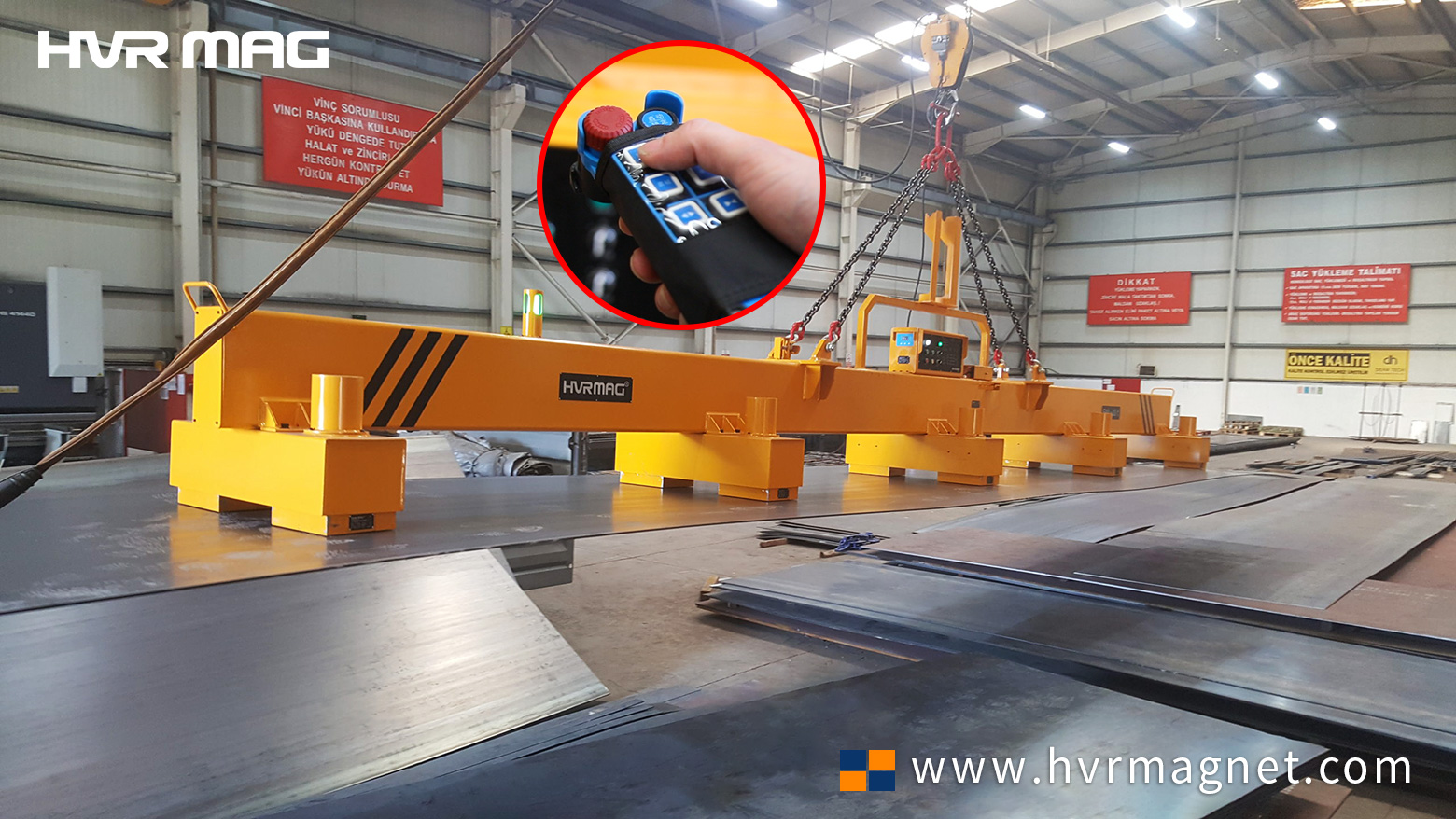 Bespoke designed magnetic lifting beam, is more suitable for your plate handling, due to the following features of HVR MAG's lifting magnets:
A. Landing Detection Device, strengthen your safety during the lifting process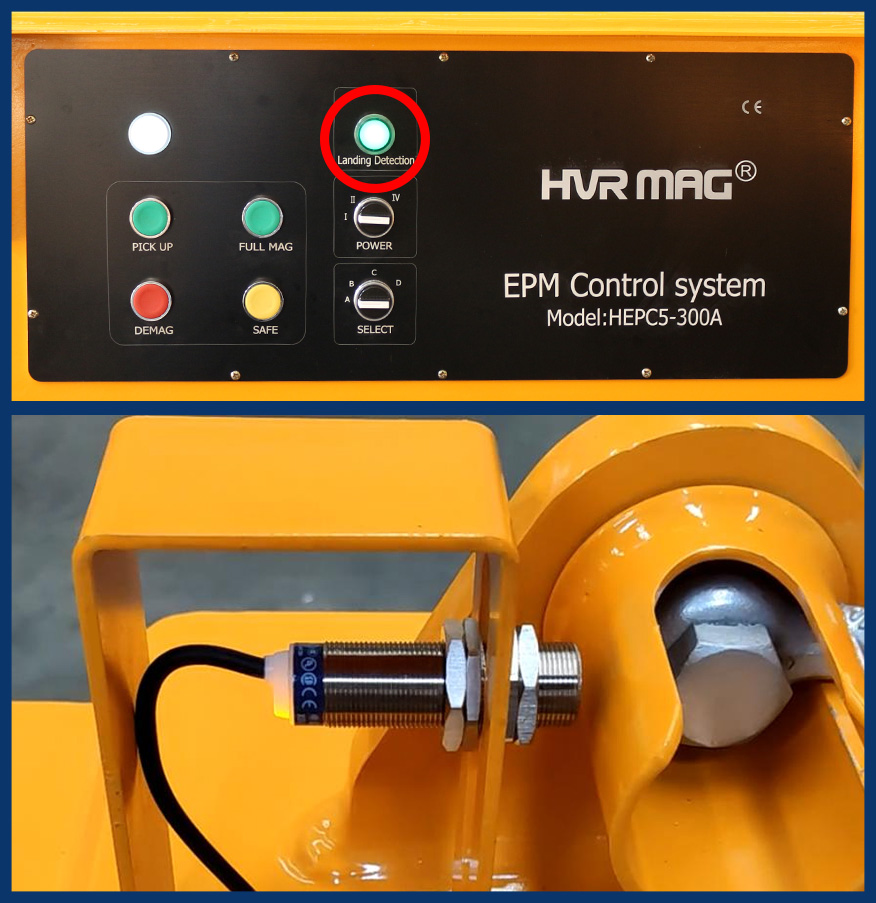 It's an inductive proximity switch and associated cam, mounted on the harp shackle of the hoisting chain, prevents accidental demagnetizing in the air.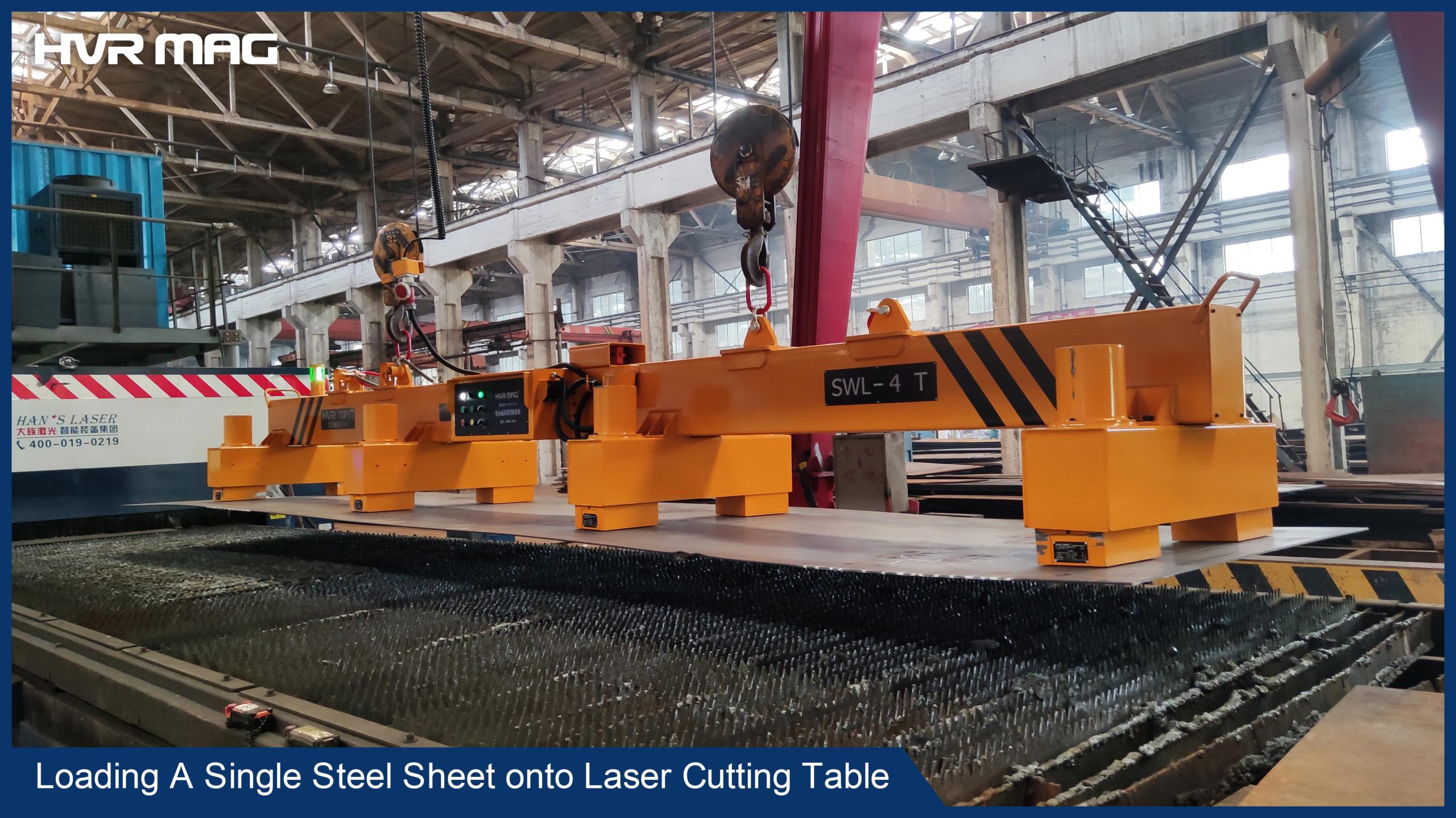 Then what does the function of landing detection mean to the overall safety of steel lifting process?
It means that under no circumstances will the suspended load drop or fall off even an improper operation of DEMAG occur-ed during lifting before the touchdown. Or we can put it in another way, that the load can only be released from the attraction of magnetic lifting equipment when it touches the ground safely and successfully.
B. Selective Control of Magnet Lifters, offers flexible lifting solutions for plates with different lengths.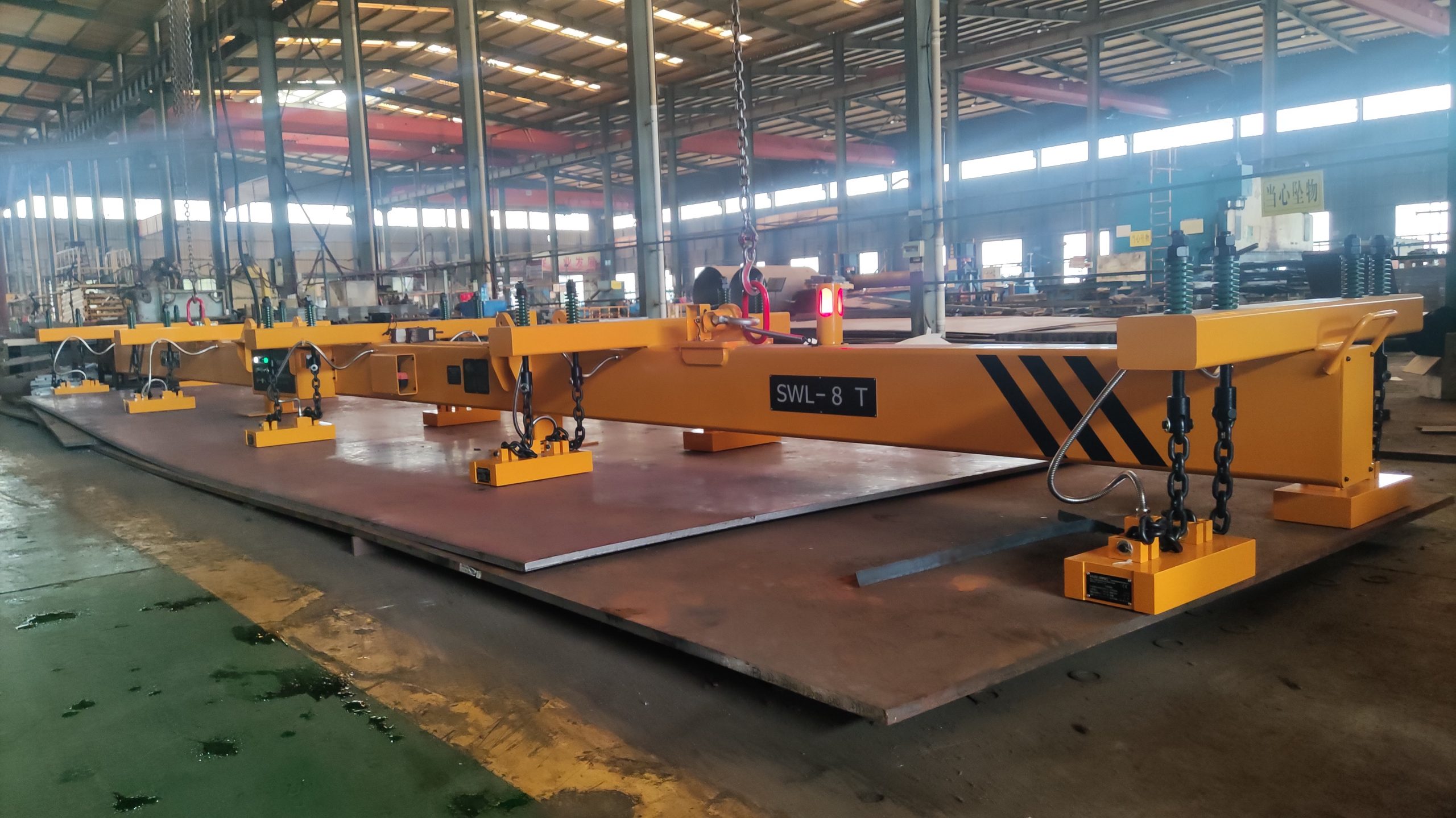 C. Adjustable Magnetic Lifting Force, maximize plate handling efficiency
Each set of magnetic lifting beam manufactured by HVR MAG, is designed with a POWER switch on the control cabinet. There are 4 positions for this switch, POSITIONⅠ, POSITIONⅡ, POSITION Ⅲ, POSITION Ⅳ(as shown in following picture).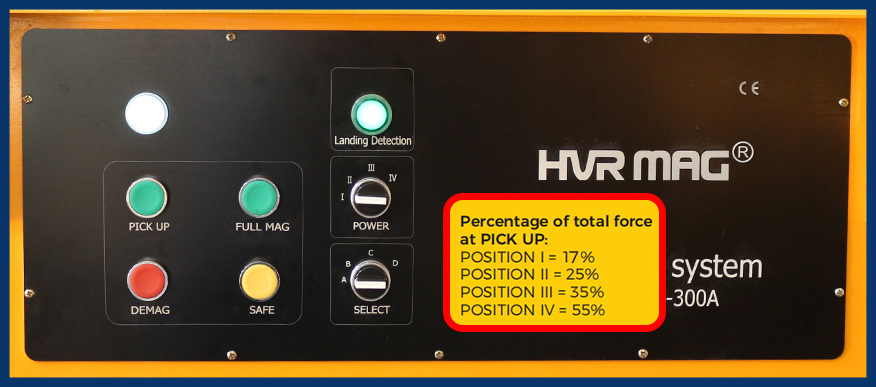 Depending on the thickness of the steel plate, the magnetic force of the lifting beam can be adjusted, so that only 1 plate/sheet is guaranteed to be lifted. This is typically useful for lifting a single thin sheet metal without picking up the next one, and also, for lifting steel billets or slabs with varying thicknesses and sizes.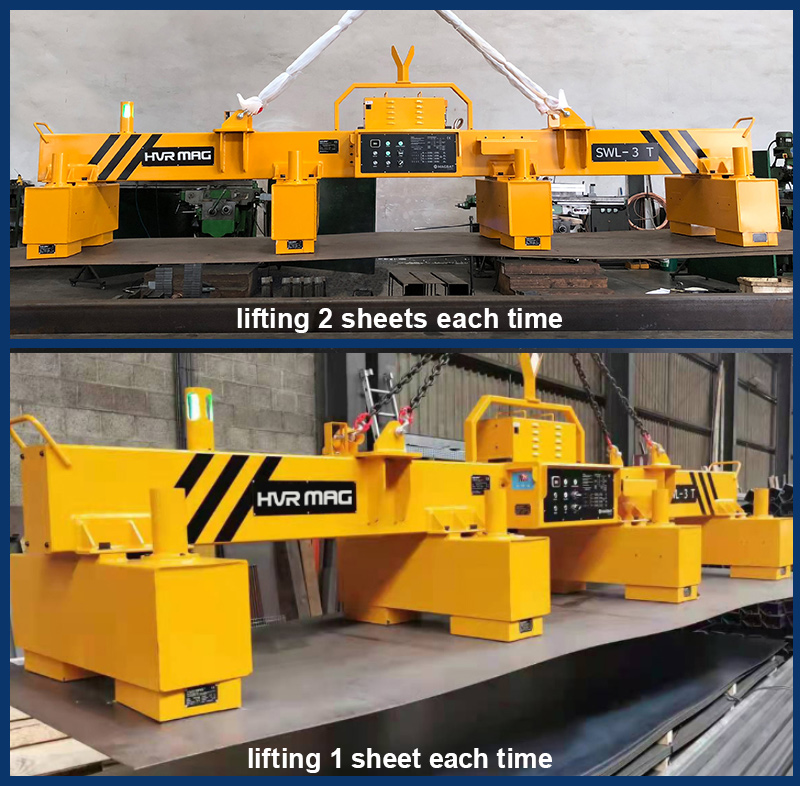 D. Property of Electro-permanent Lifting Technology, secure lifting safety and reduce energy consumption.
As a manufacturer of below-the-hook lifting devices that lift loads with single or multiple attachment points, HVR MAG can offer fixed lifting beam and telescopic beam lifting magnets, according to the load to be handled and its characteristics.
Every application and work environment is different, that's where magnetic lifting technologies used and HVR MAG's custom fabrication services come in. Any lifting beam used must be fit for purpose, especially for lifting large objects such as plates, steel strips, profiles, tubing, etc. where headroom is limited. Choose bespoke magnetic lifting beam, choose Safety, Speed and Space Optimization.