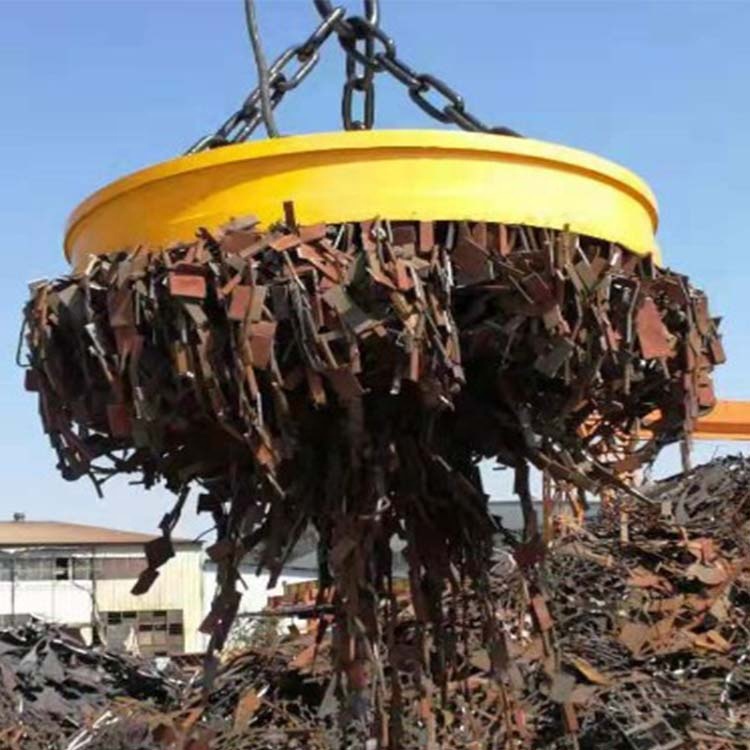 Valuable metals can be reclaimed from scrap and turned into products. Then how to sort out scrap metal for your wrecking yard, scrapyard, scrapheap, junkyard, salvage yard? Or put it in a different way, separating ferrous parts from non-ferrous materials? Well, for scrap handling, a scrap magnet, usually equipped on an excavator or crane, can help you locate the ferrous parts in your scraphead.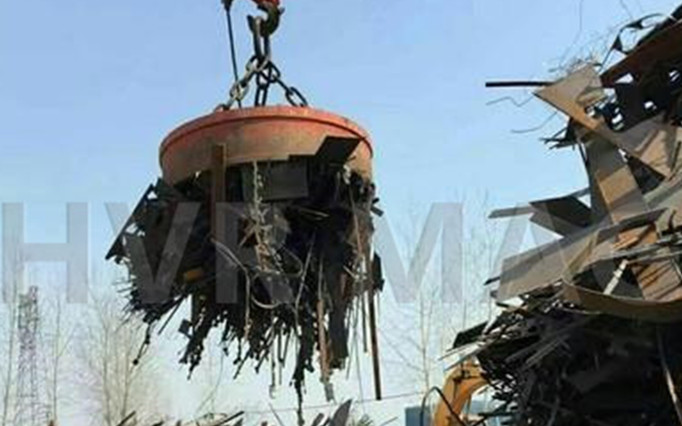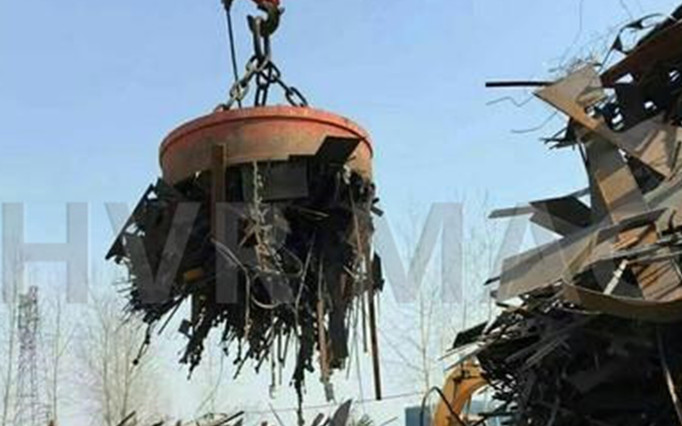 What Is A Junkyard/Scrap Magnet?
A scrap magnet is an electromagnet that is specially designed with very deep magnetic field for sorting out and transporting metal scraps in a junkyard. It works the same way an ordinary electromagnet works.
What Materials Can A Scrap Heap Magnet Move?
It can only attract things that are magnetic, or ferrous metals, like iron, cobalt and nickel.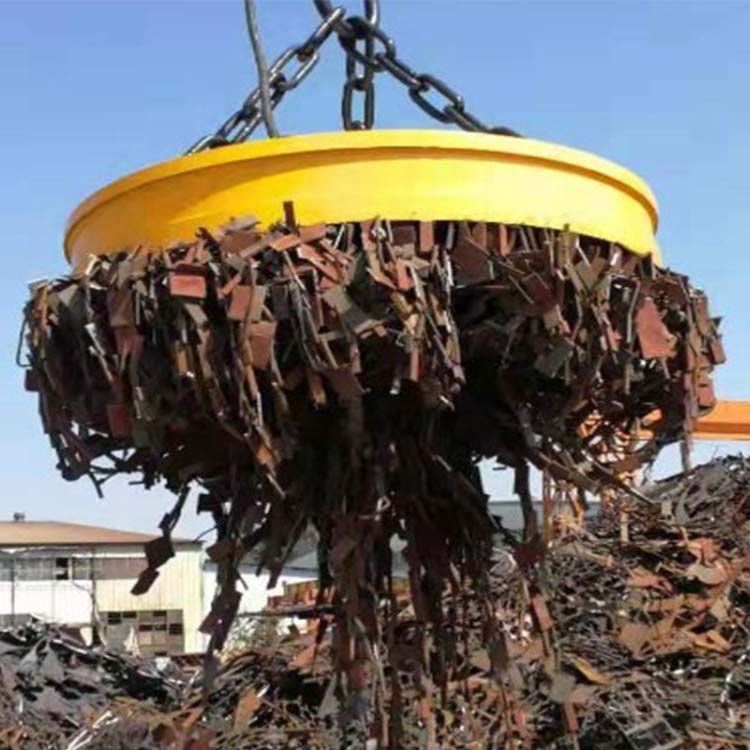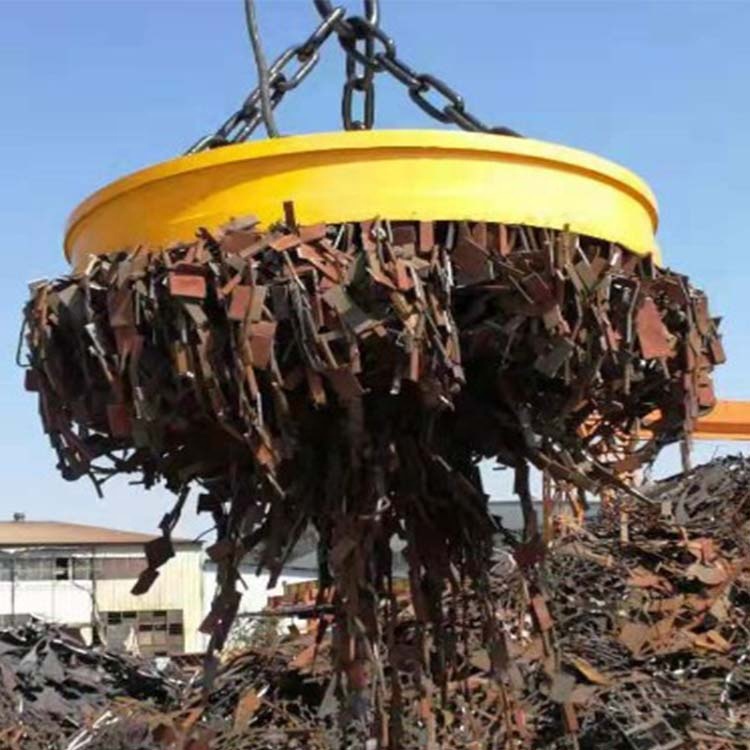 How Do Junkyard/Scrap Yard Magnets Work?
Wrecking yards employ extremely powerful electromagnets to divide ferrous recyclables from non-ferrous materials, and move those scrap metals or even entire cars from one place to another. This creates a magnetic field around the coiled wire, magnetizing the metal as if it were a permanent magnet. In a scrapyard, a crane has a large iron disc that is not a permanent magnet. The crane operator lowers the electromagnet into a pile of scrap steel and then switches on the electricity Scrap steel is attracted to the disc.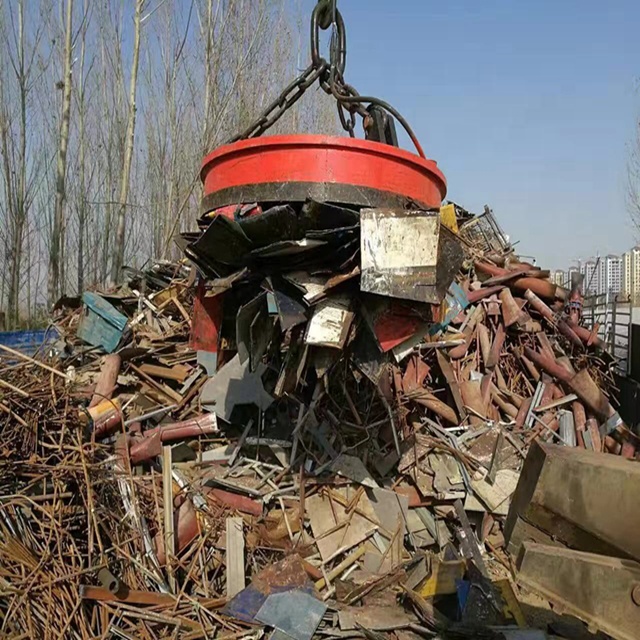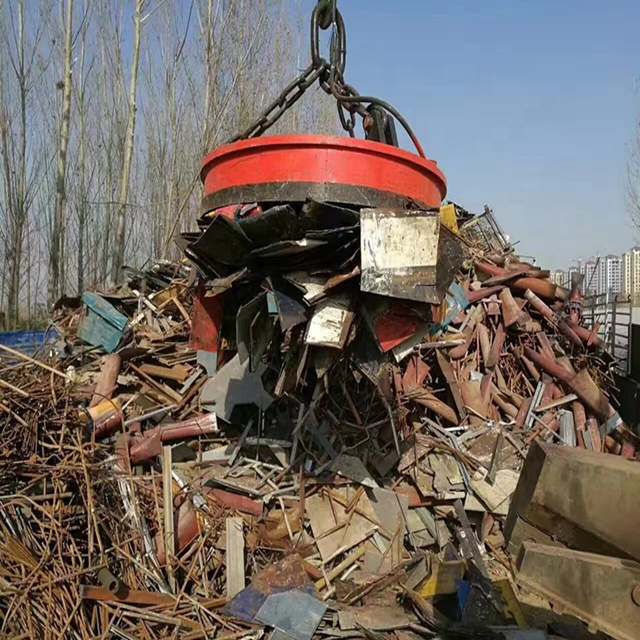 How Strong Is A Junkyard Magnet?
The lifting capacity of a junkyard magnet could range from several kilograms to several tons, depending on the type of ferrous metal you'd like to sort and the rated lifting capacity of your excavator or crane.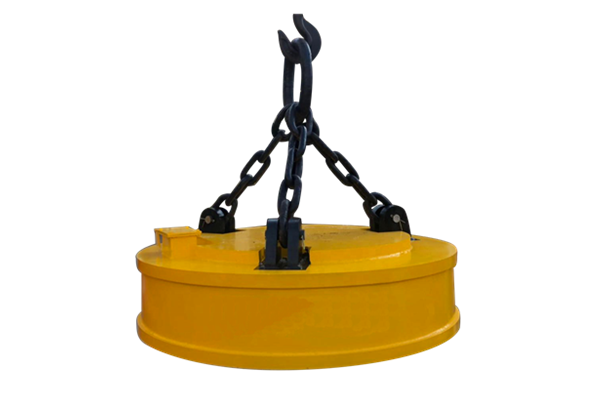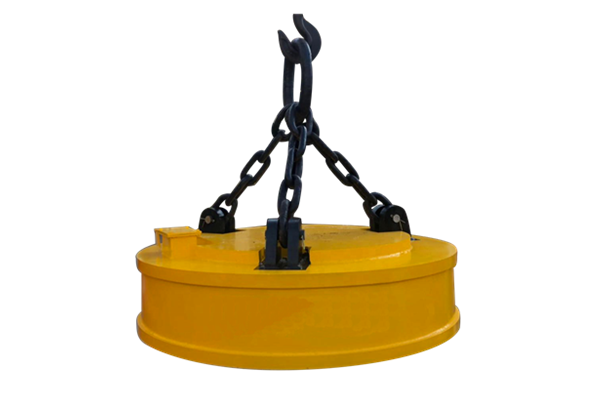 Scrap Magnet for Sale
As a professional industrial magnet manufacturer, HVR MAG supplies scrap magnet, in round/circular/oval shape, of various types for sale, including room temperature type, high temperature type, high frequency type, strong magnetism type.
Prices, and magnetic forces of them can be custom designed to sort out cast ingot, steel ball, pig iron, machine chip, for various kinds of steel scraps, return scraps, cropping, baling scraps etc in foundry factories and for iron powder in coal washery.