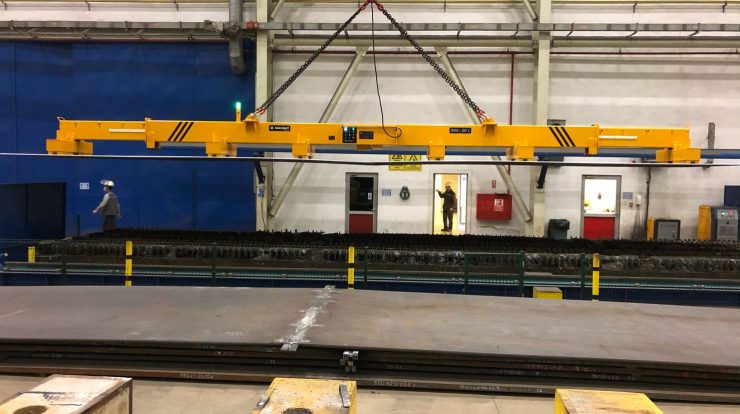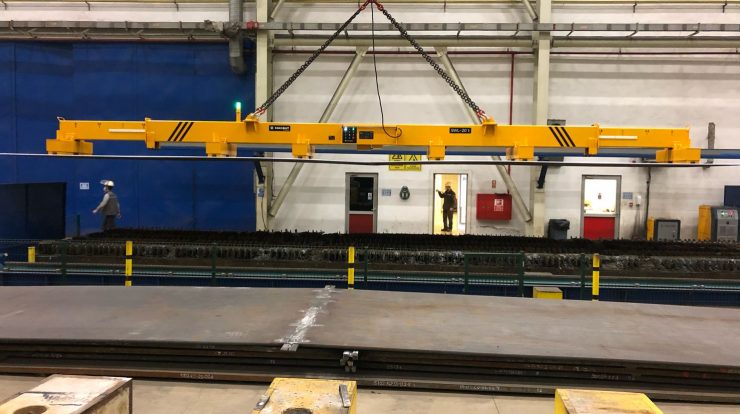 Lifting steel plates is a dangerous and time-consuming activity, which makes safety and efficiency the most important factor when choosing a proper steel plate lifting device. Magnetic lifting device, designed and manufactured by HVR MAG, focuses on lifting safety and efficiency when lifting steel plates.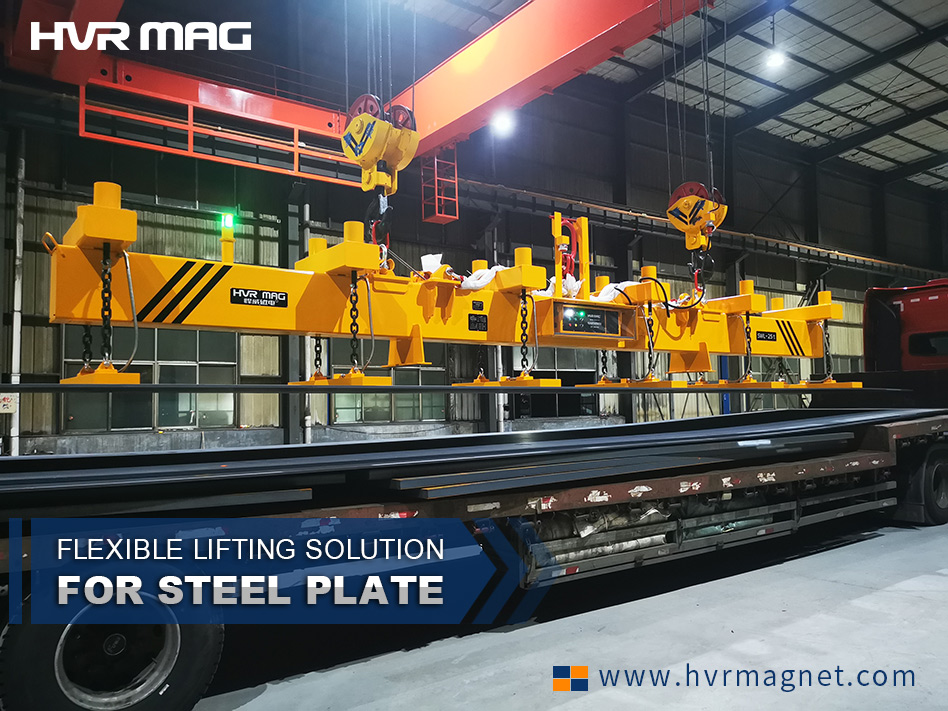 Depending on the dimensions and thickness of the steel plate, when using traditional plate clamps, the steel plate will sag dangerously. As a result, the risk of accidents increases exponentially. This risk is eliminated by using electro permanent magnetic technology based magnetic lifting device.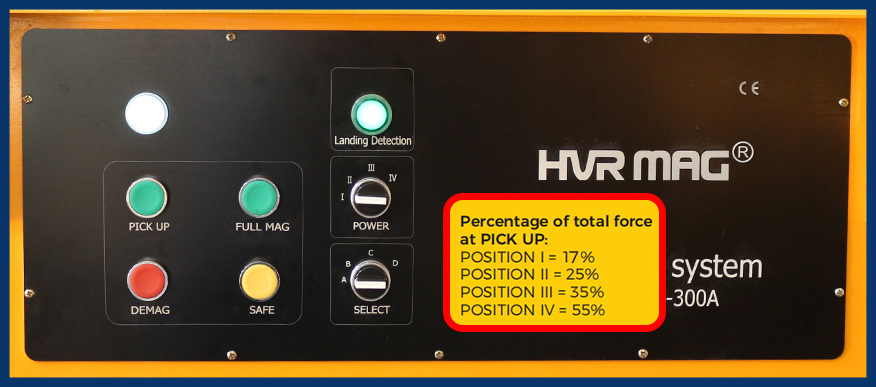 Focus on Efficiency – Electro permanent magnets use an electrical current pulse to molecularly invert the magnet. This power is supplied by the regular power grid or by a built-in battery group. Depending on the dimensions of the steel plate, a number of corresponding magnet modules can be selected. Or that the traverse can be designed to be telescopic to suit steel plates of varying lengths. Depending on the thickness of the steel plate, only one steel plate is guaranteed to be picked up via a 4-way switch. The effective force is released by permanent magnets, generated by electric pulse.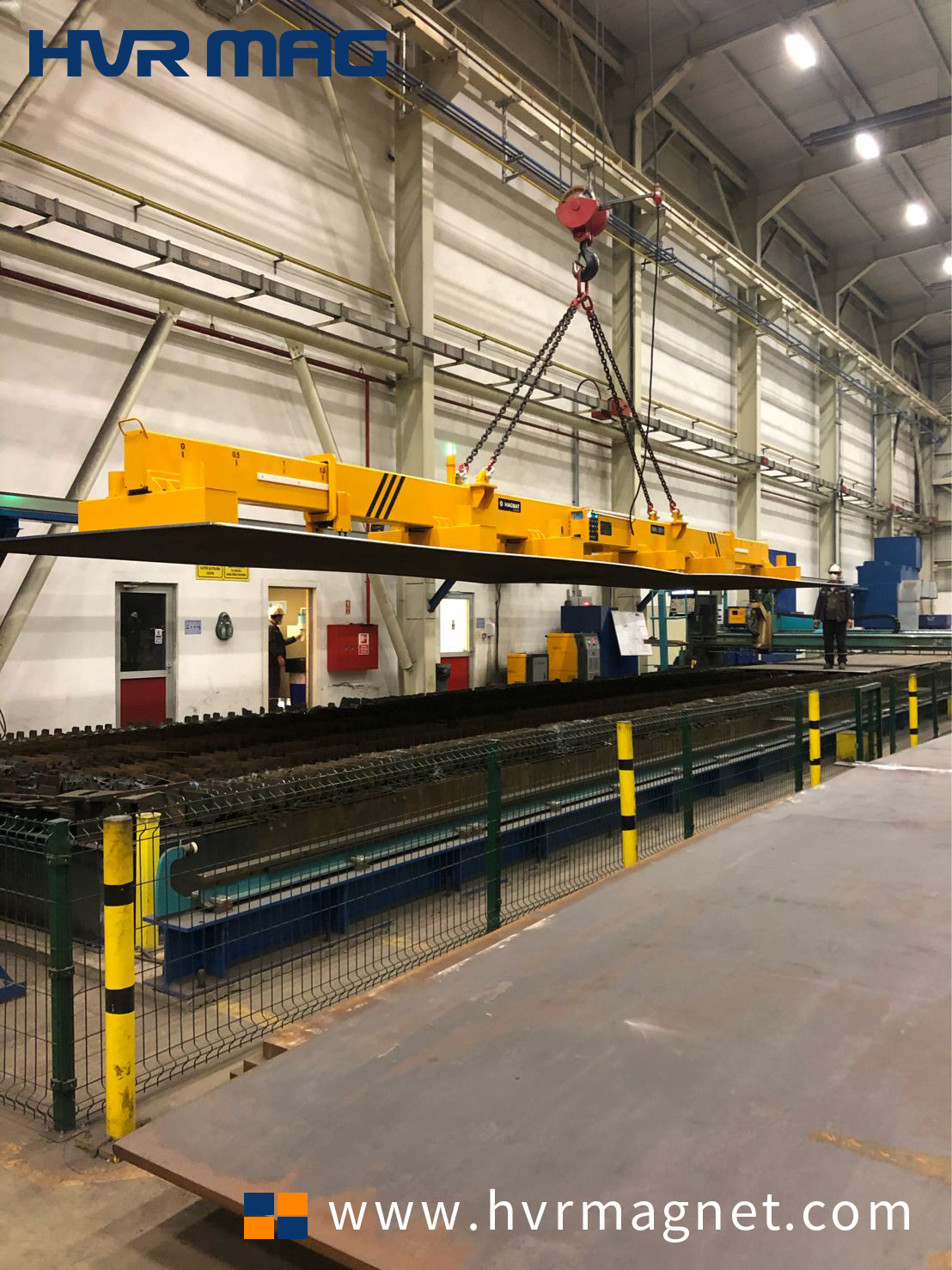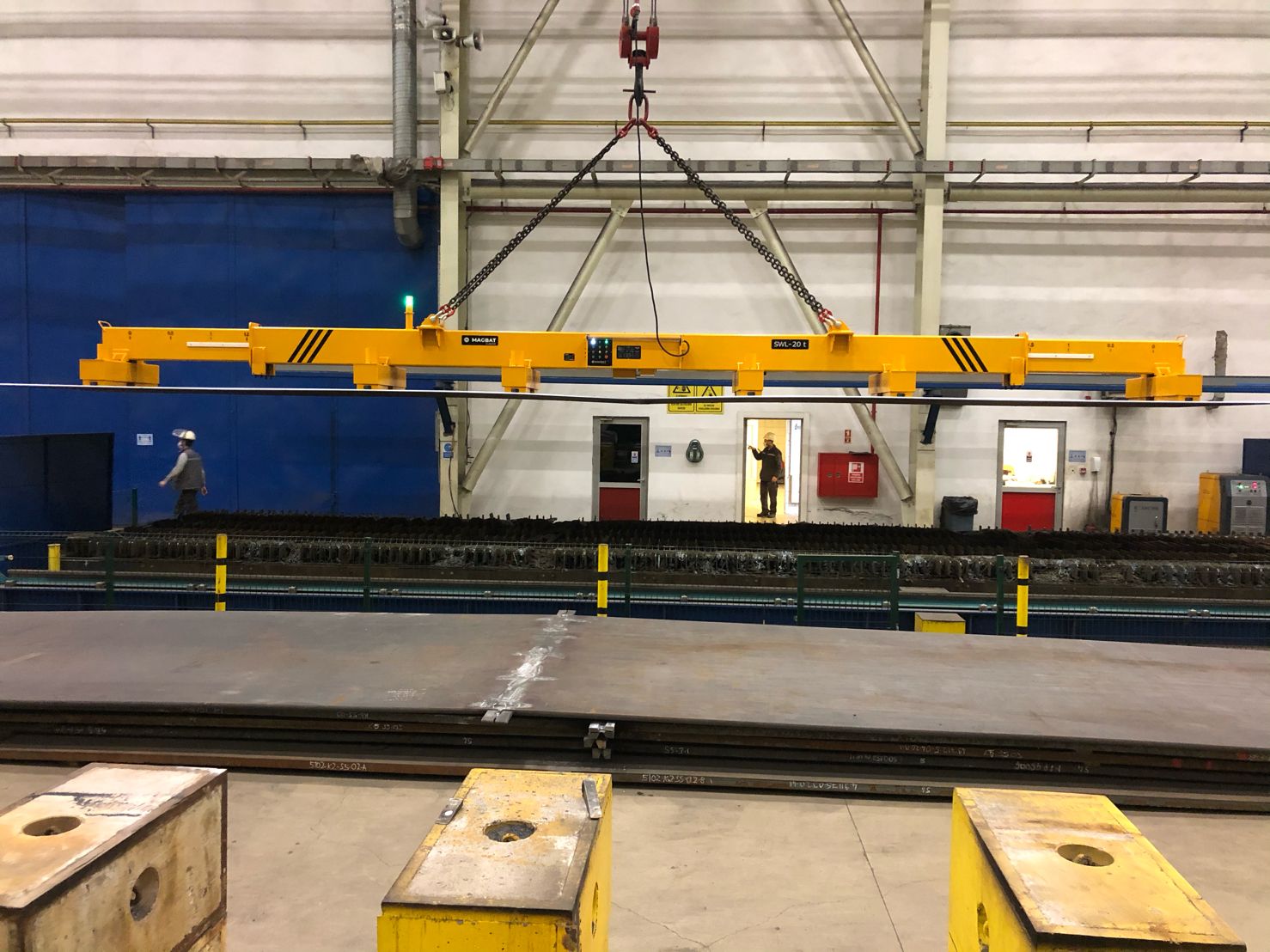 Focus on Safety – In the event of a power failure, the steel plate does not fall, but remains attached to the magnet. An inductive proximity switch, in combination with a cam mounted on the shackle of the chain, prevents accidental demagnetization in the air. The status of the magnet (PICK-UP/MAG/DEMAG/ALARL) is clearly indicated by an LED lamp block. The magnet is operated from a safe distance by means of the standard supplied radio remote control.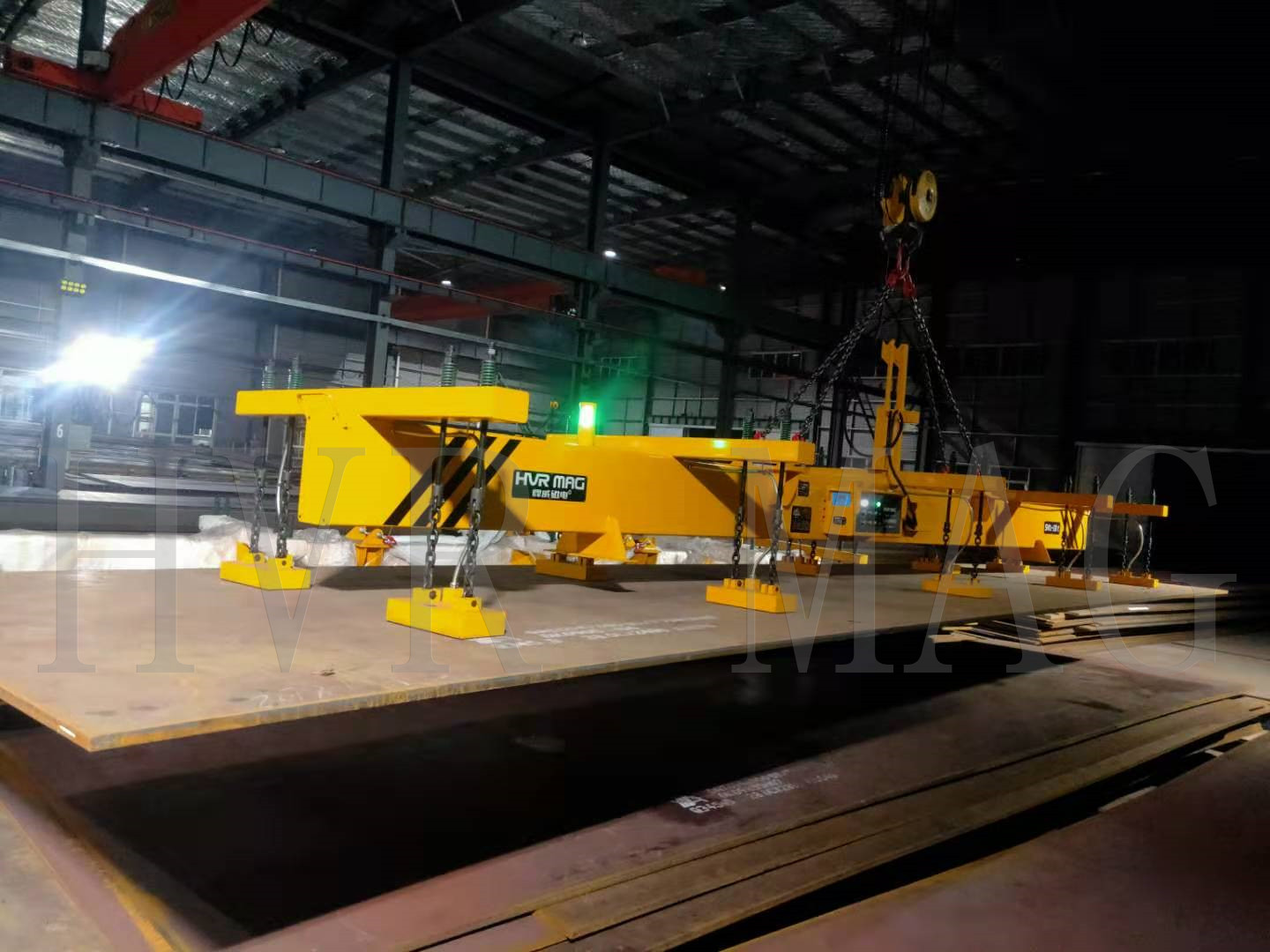 HVR MAG is a manufacturer and supplier of magnetic lifting device for various industrial steel handling requirements (depending on the specifications of your steel plates to be handled):
Visit our product page to learn more about our magnetic lifting device and its applications in different industries.