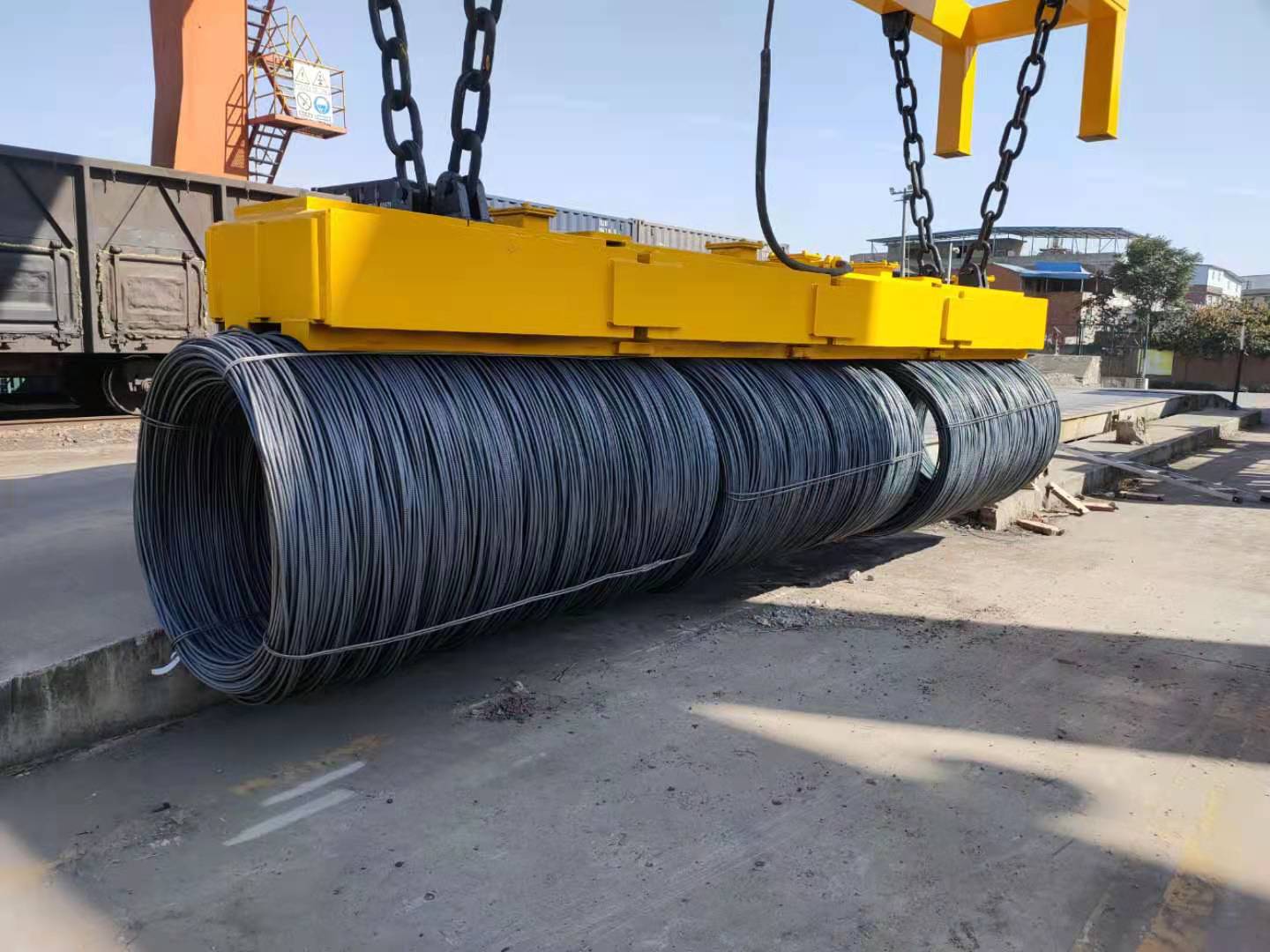 What Is Steel Wire Rod?
Wire rod is a rolled steel product (alloy or non-alloy), manufactured from semi-finished steel with a rectangular, rounded, hexagonal or squared shape. Especially, fine cross-sections are reached by sequent cold drawing. Wire rod is wrapped around into the coils and also carried in this form.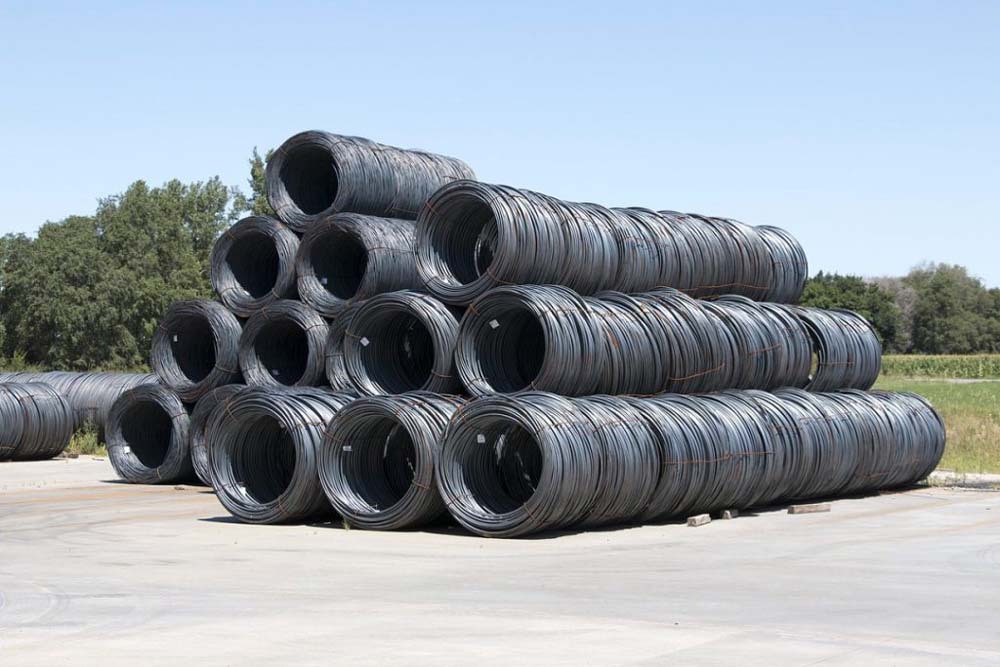 Steel wire rod is produced by reducing a hot-rolled billet into a wire rod coil. It can be created using the carbon, alloy, or stainless-steel grade of your choice. Steel wire rod can come in many different qualities, including mesh, industrial, cold heading, and high carbon.
What Is Steel Wire Rod Used for?
There is a variety of applications for steel wire rod, such as:
Aviation
Engineering
Reinforcing concrete structures
What Is Steel Coil?
Steel coil is a finished steel product such as sheet or strip which has been wound or coiled after rolling. Depending on the production method, such coil is classified as hot-rolled, cold-rolled, galvanized or polymer-coated . Steel coil is used across industry, the main consumers being the construction and machine-building sectors.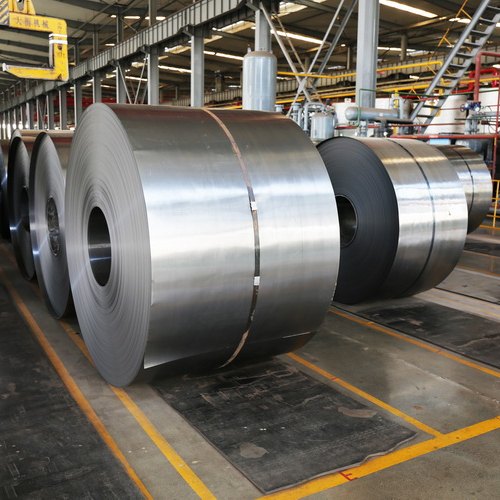 Previously, steel wire rod frames and steel coils, were manually engaged to the lifting hooks to be transferred to anther place or loaded onto trucks. Accidents like unleashing from the hooks happens quite often which is not good for steel mills. For heavy industrial materials, the first priority of handling is safety. Next comes efficiency. Based on that, HVR MAG introduces here a safer and more efficient way of handling – magnetic lifting system.
Steel Coil Handling Equipment – Electro Permanent Magnetic Lifter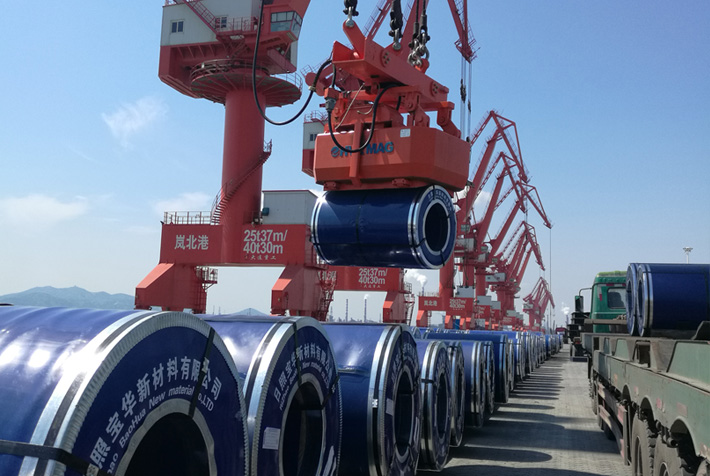 Damage free to the coil with magnetic clamping force, no dents, no scratches on the surface.
◼Superior lifting safety – the heavy coil will no drop or fall off even in a sudden power failure/outage, due to the electro permanent magnet property.
◼Energy saving – consumes no power during lift; electricity is only needed for MAG and DEMAG phase.
Steel Wire Rod Coil Handling Equipment – Lifting Electromagnet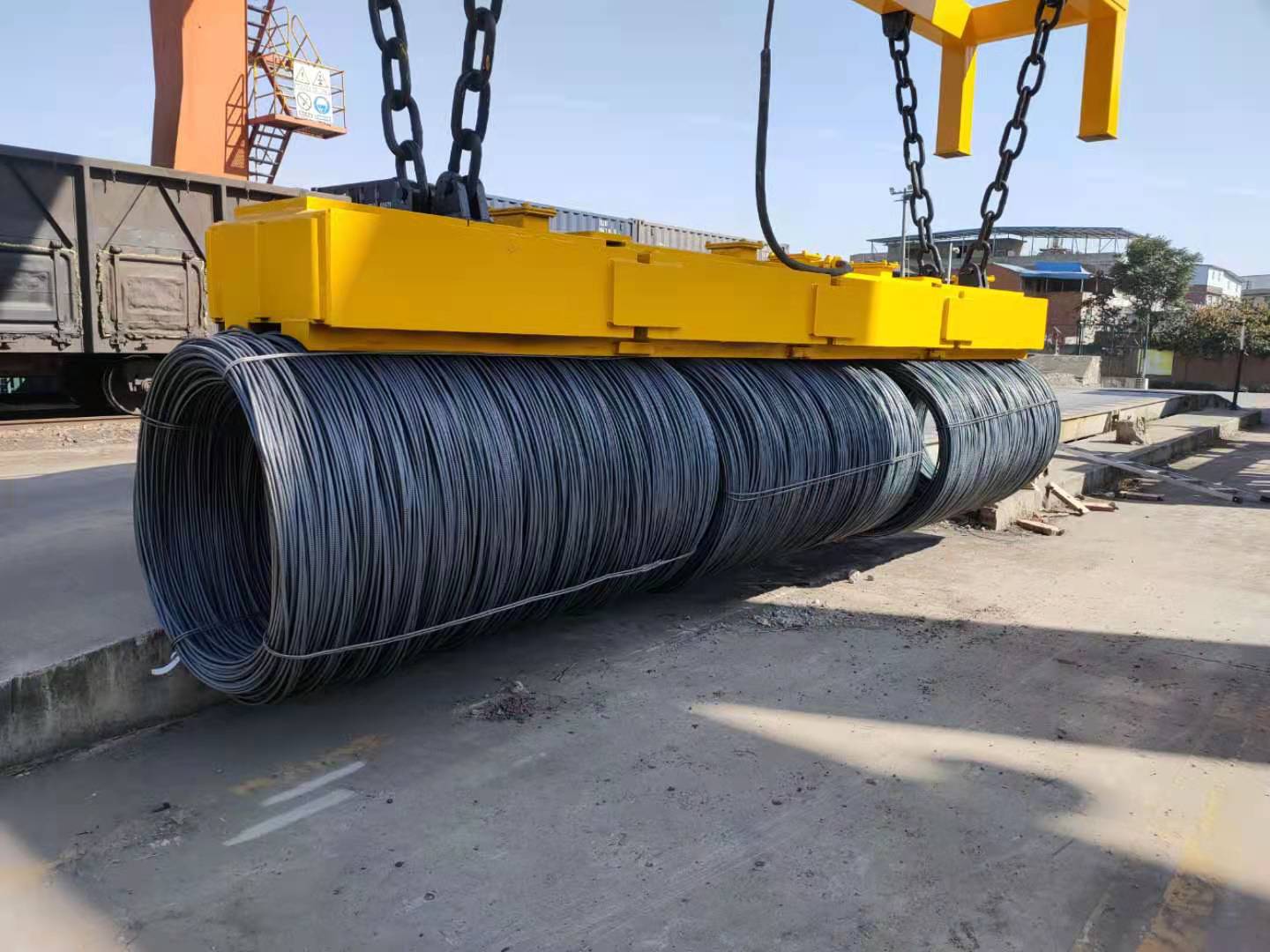 Developed as an alternative to lifting hooks, electric lifting magnet can grab the wire rod or bundle from the top without damaging the material and easily transport to the desired location.
Once the wire rods were safely on the ship's hold, the load was released remotely thanks to the remote controller, which keeps the worker at a safe distance during the loading & unloading process. Only one operator is required to engage the load, minimising risks during the complete operation. No workers were needed inside the ship's hold to disengage the load, as this action was handled remotely via remote control.
Added benefits include:
Much more efficient handling than that with traditional hooks in port operations.
Lifting capacity of magnets can be custom designed in strict accordance with the specifications of your load.
Thanks to their compact design, can be used for different applications in ports, with no need to modify their parameters.
Unloading operations are safer thanks to the remote controllable feature