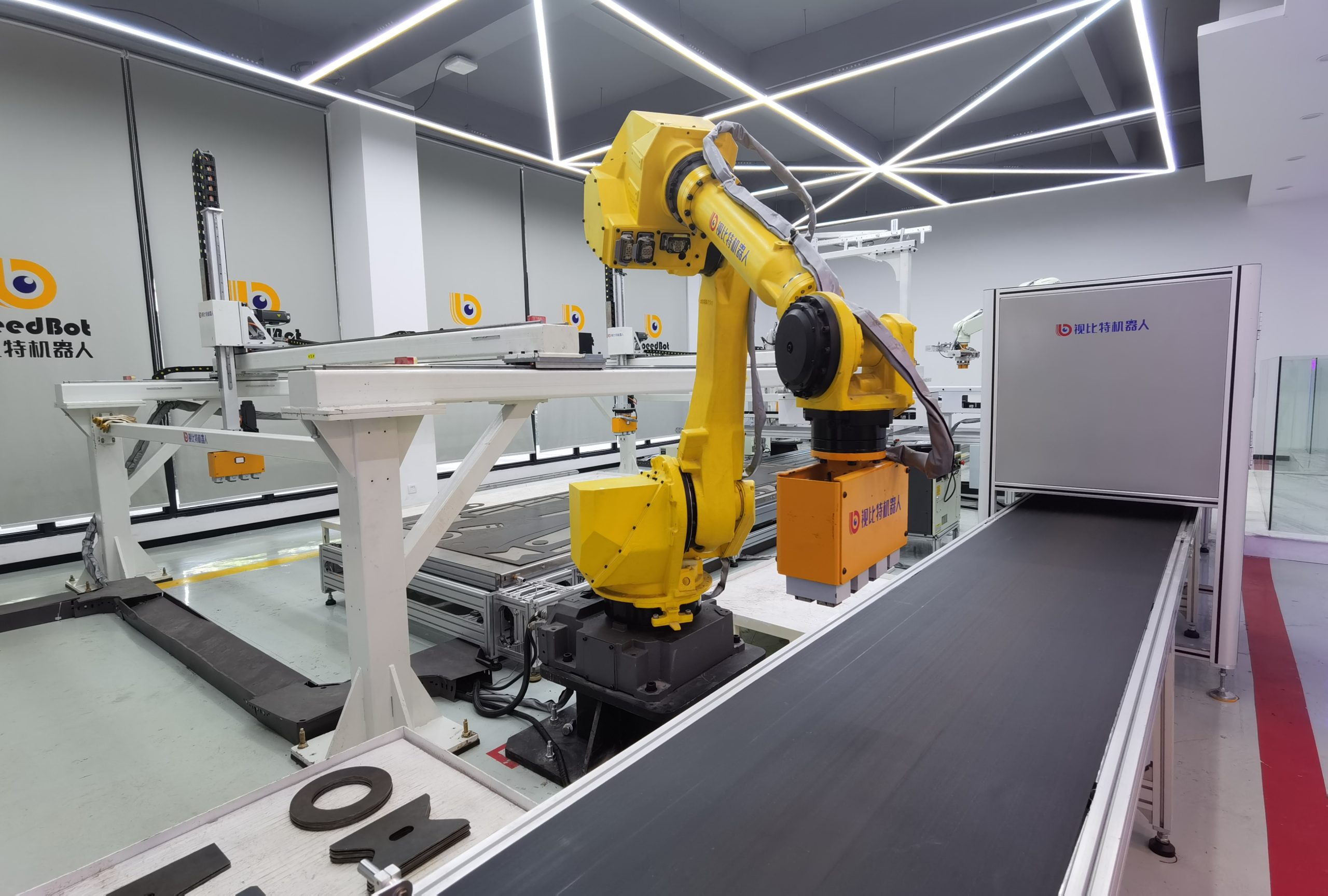 In industrial automation, pick-and-place magnet, or other wise referred to as magnetic end effector on robotic arm, provides smart and efficient accurate sorting, loading/unloading industrial steel materials or parts on a transferring conveyor for manufacturing industry.
Especially in nowaday fast-paced production environments, picking and sorting operations demand a lot from human operators, including uninterrupted speed, reliability, inspection, sorting, accuracy and dexterity.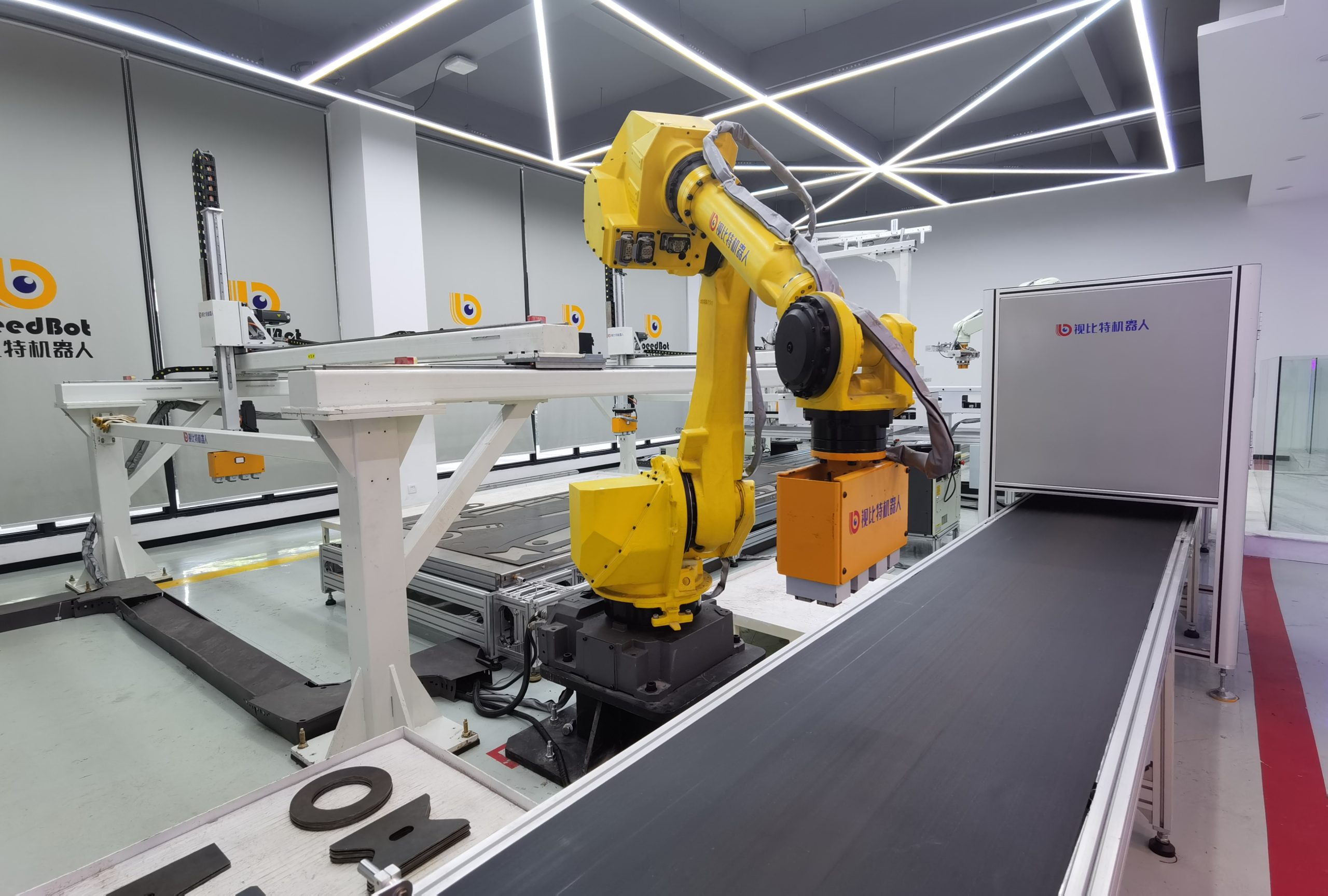 Whether robots are picking and packing ferrous products/parts, they can complete these tasks consistently at high speed without the need for breaks. So, here comes the question, how do they work?
Robot with pick-and-place magnet, how does it work?
Robots manipulate parts with the magnetic force generated and released by the gripper. Magnetic grippers provide safe gripping of ferromagnetic workpieces by using the magnetic field of an integrated permanent magnet. Size & gripping force of magnet gripper, all custom designed by HVR MAG to fit specific handling requirements and specifications.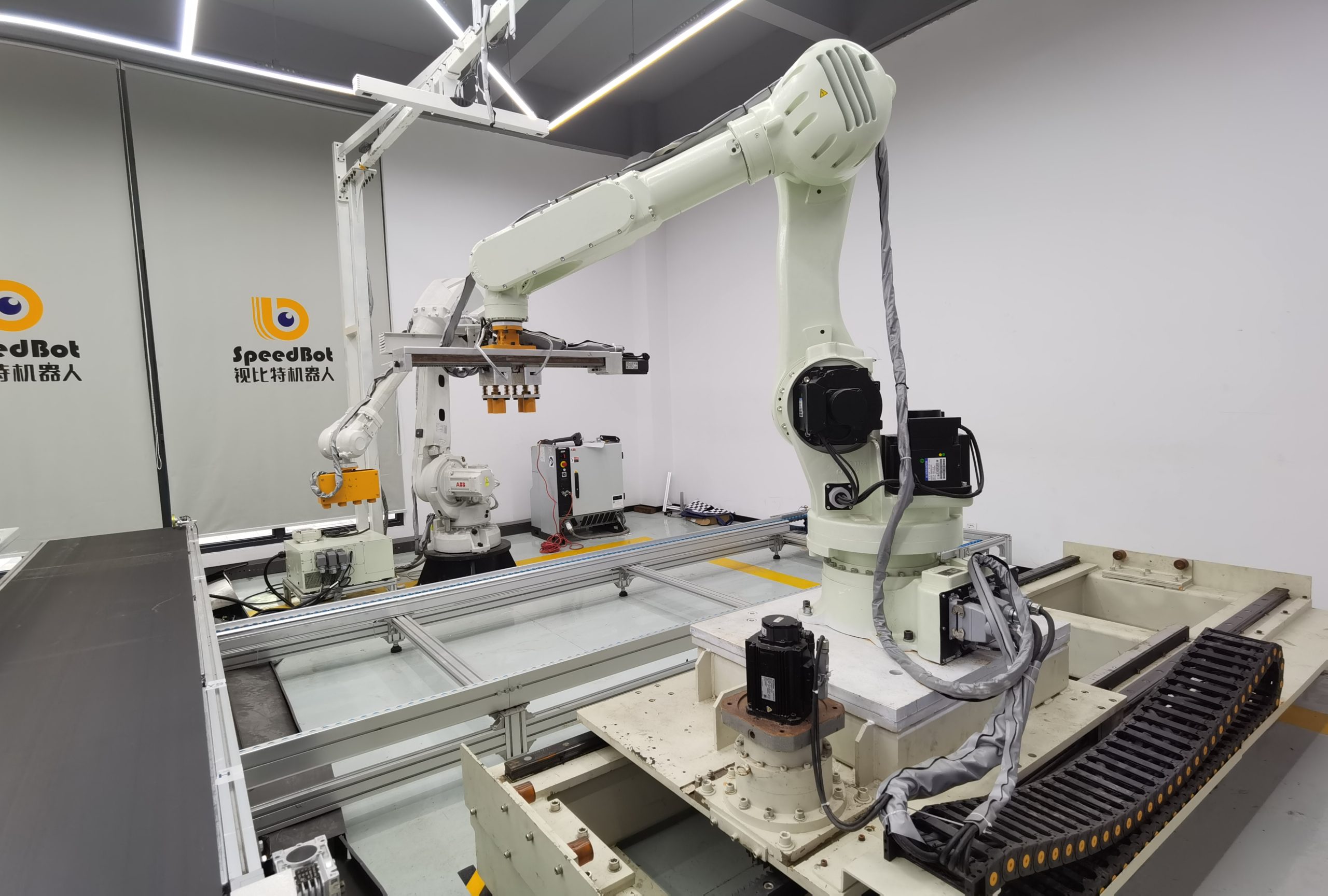 How Pick-and-Place Magnet Changes Everything
Discover why robot magnetic pick and place provides the best answer to cut piece sortation.
Accuracy: Pick and Place Robots are outfitted with wide reaches and slim arms, steady repeatability and precise tooling – all of which allows them to be extremely accurate. This high precision capability makes them a good match for pick and place applications.
Flexibility: One of the main advantages of robotics is flexibility. Easily programmable, customized pick-and-plate magnets are able to accommodate multiple changes in product shape and type. In addition, robots provide a high level of movement flexibility.
Increase Consistency: Pick-and-Place magnet robot systems have the ability to improve product quality and cycle time. Robotic movements are regulated, so the results are always the same. Quality is improved because of this regularity. Furthermore, this consistency allows the processes to take place.
Space Efficiency: With compact design, pick and place magnets are ideal if you are looking to conserve floor space. Robots can be programmed to move within strict work envelope limits – leading to even better use of space.
Safety Maximization: Pick and place applications can be physically demanding. They are labor-intensive, repetitive, and monotonous. Depending on the weight and size of a part, moving it from one place to another can be very demanding work. Pick and place robots are unaffected by the stresses of the application. They are able to work without taking breaks or making mistakes.
Cost Savings: Incorporating pick and place magnets can effectively cut your costs. Robotic precision and reliability allow for less wasted material and more efficient use of time. Plus, the initial investment in robots is quickly recouped – making pick and place robots an extremely cost-effective solution.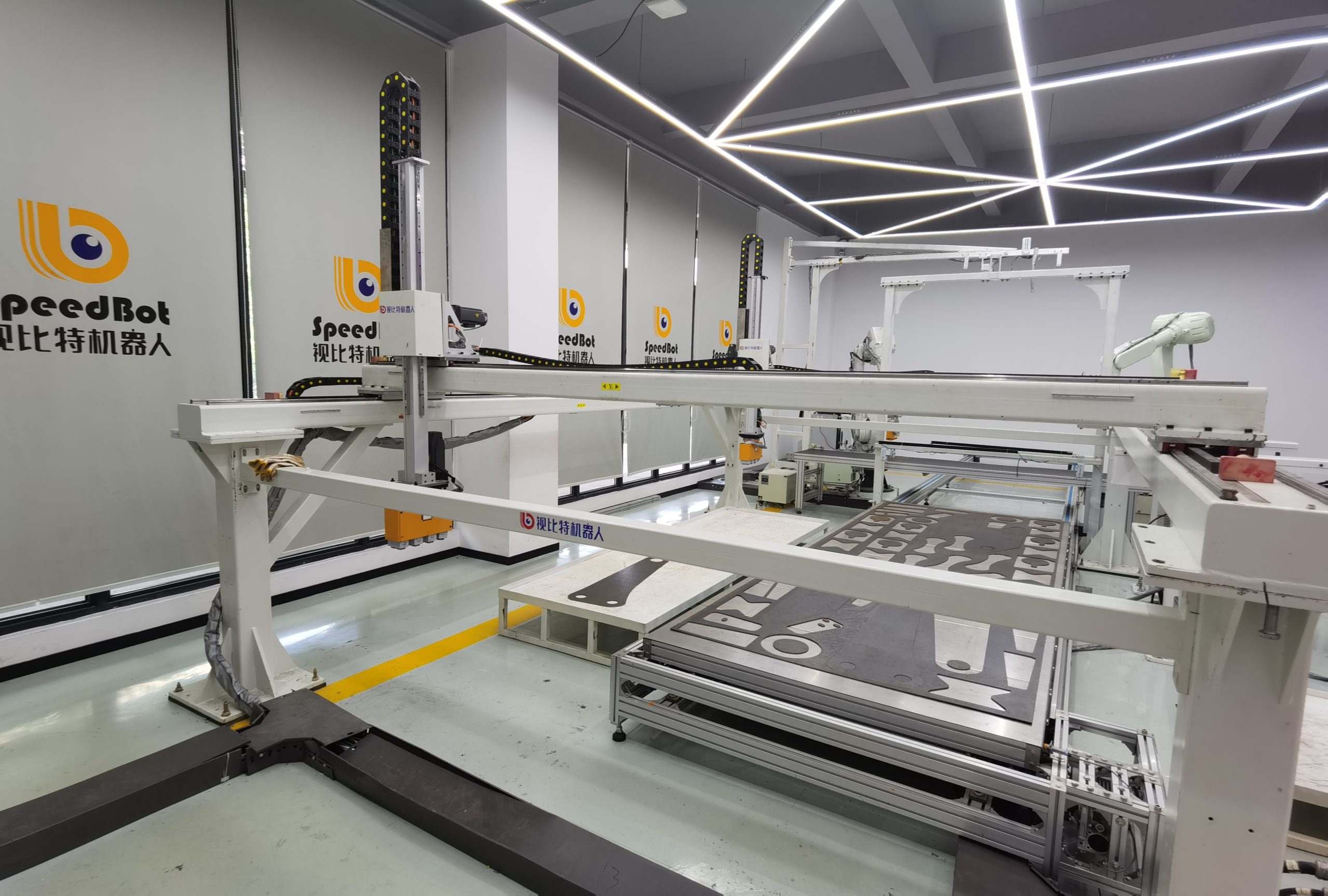 Applications for pick-and-place magnet
Pick-and-place magnet can be applied to various production lines as long as the part to be moved is made of ferrous material. Below is a brief list of HVR MAG's magnet grippers used in different production lines:
• Transfer lines
• Conveyor lines
• Sortation
• Pick & place equipment
• Packaging line
• Palletising/depalletising systems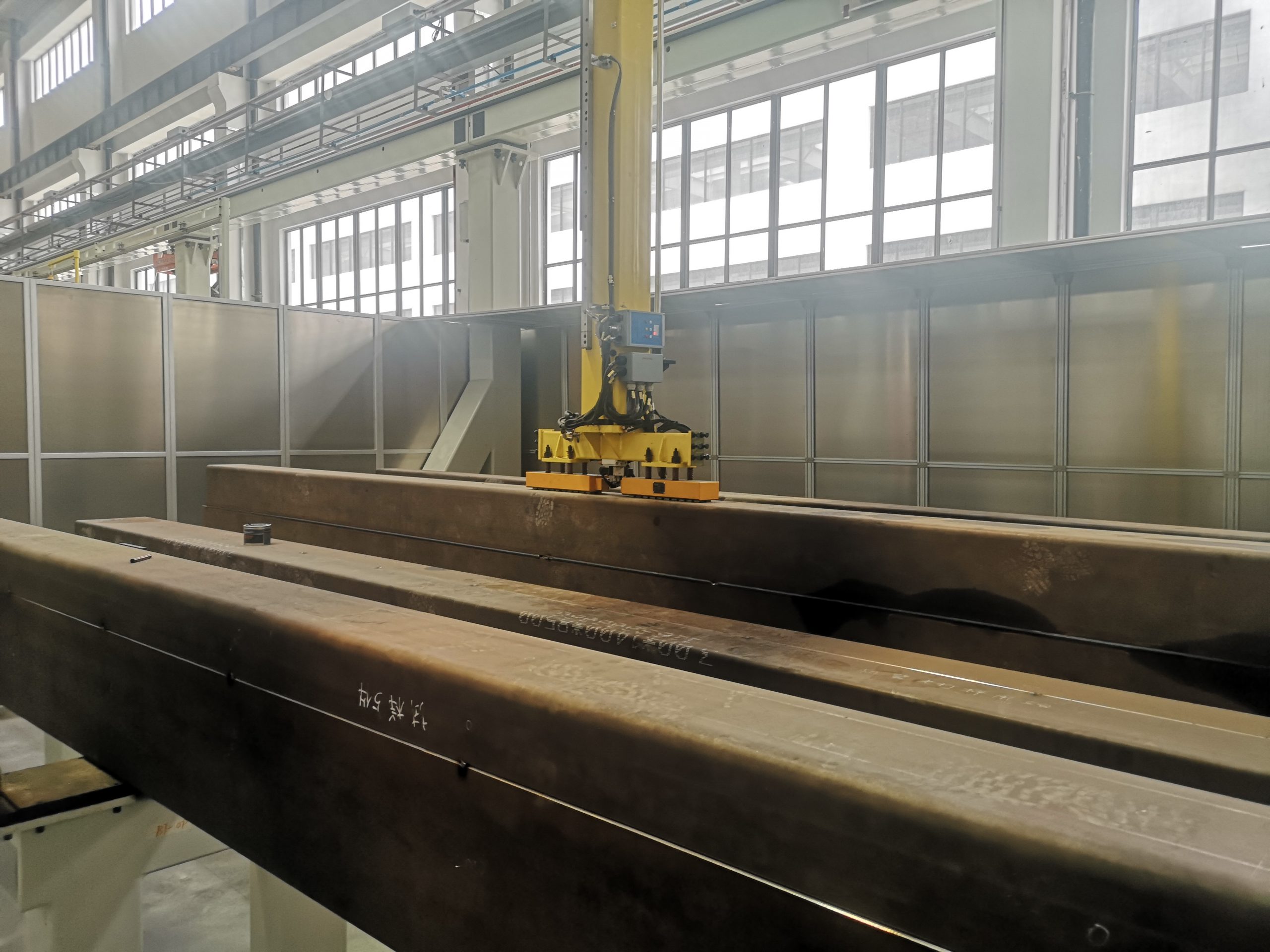 In specific situation, they are often used in manufacturing but are also used in applications such as loading/unloading in welding line, workpiece picking and sortation. In addition to all of these benefits, pick-and-place magnet does a terrific job of managing hard-to-handle parts. There is nothing too small, too large, or too awkward for a pick and place, as long as the load is made of ferrous material. Contact HVR Magnetics Co., LTD. to the perfect gripper and EOAT option for the job you need.