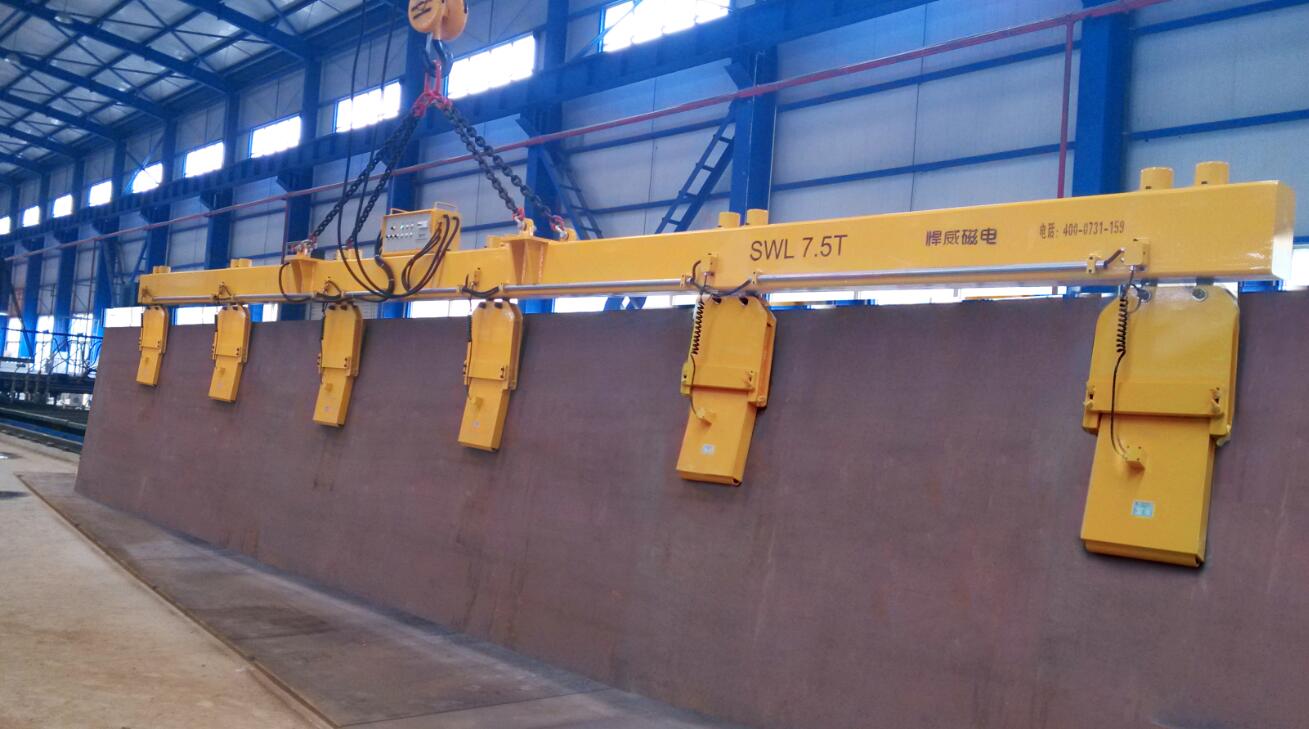 First, let's get to the working principle or mechanism of electro permanent magnetic lifter.
How Does Electro Permanent Magnetic Lifter Work?
EPM lifter utilizes the magnetic clamping force to pick up/lift/grab, hold, transfer and place ferro-magnetic materials or parts. The magnetic force is released by the 2 kinds of magnets inside the magnetic lifter once magnetized by the passing electric current. Likewise, to turn off the magnetic force, just demagnetize it with connection to electricity.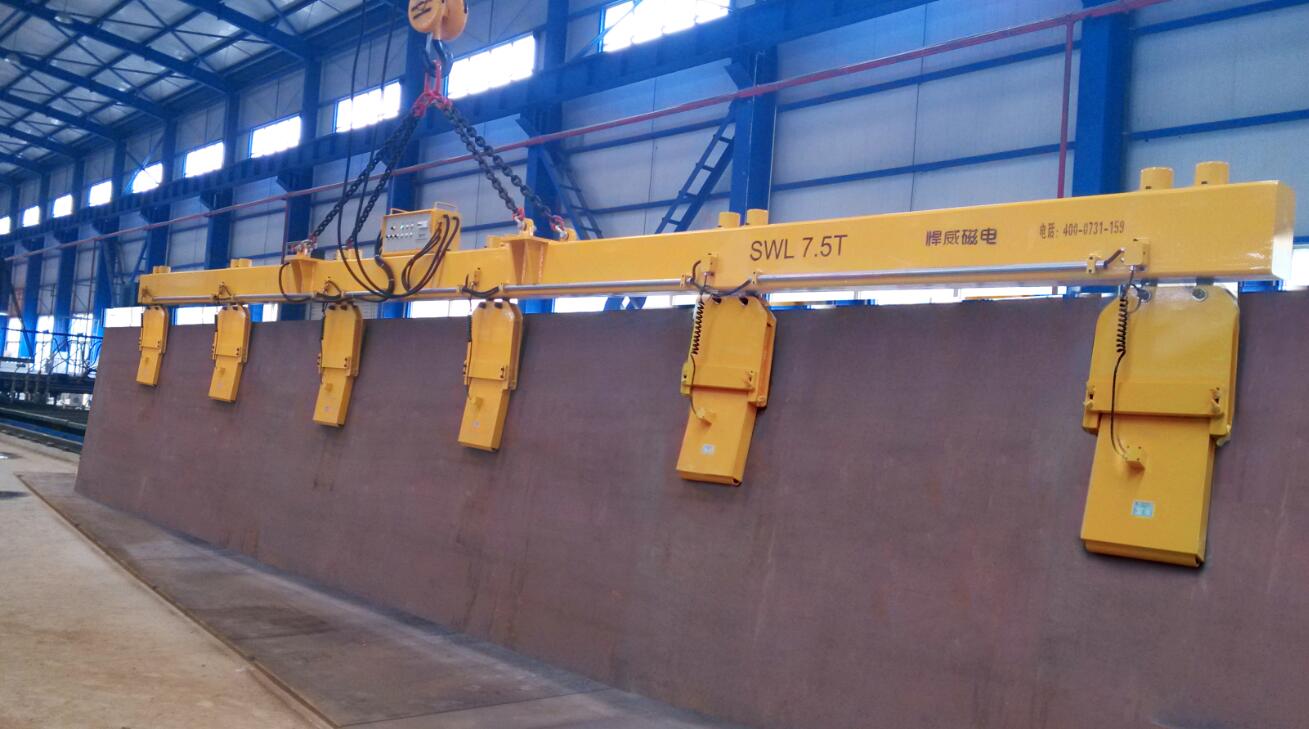 Lists of Model Types for Electro Permanent Magnetic Lifter
EPM Lifting Beam
As a pioneer in the industry, HVR MAG manufactures Magnetic Lifting Beams of various types, from HM1-HT Series.
HM1 for Single Steel Plate Handling
HM2 with Telescopic Beam
HM3 for Thin Steel Plate Handling
HM4 for Vertical Plate Lifting
HM5 for Plate Loading & Unloading onto Cutting Systems
HM6 Multiple Plates Handling
HS for Profiles
HB for Slabs
HC for Steel Coils
HT for Steel Tubes
Note: all the above mentioned series of handling magnets except HM2, are designed with FIXED lifting beam/bar.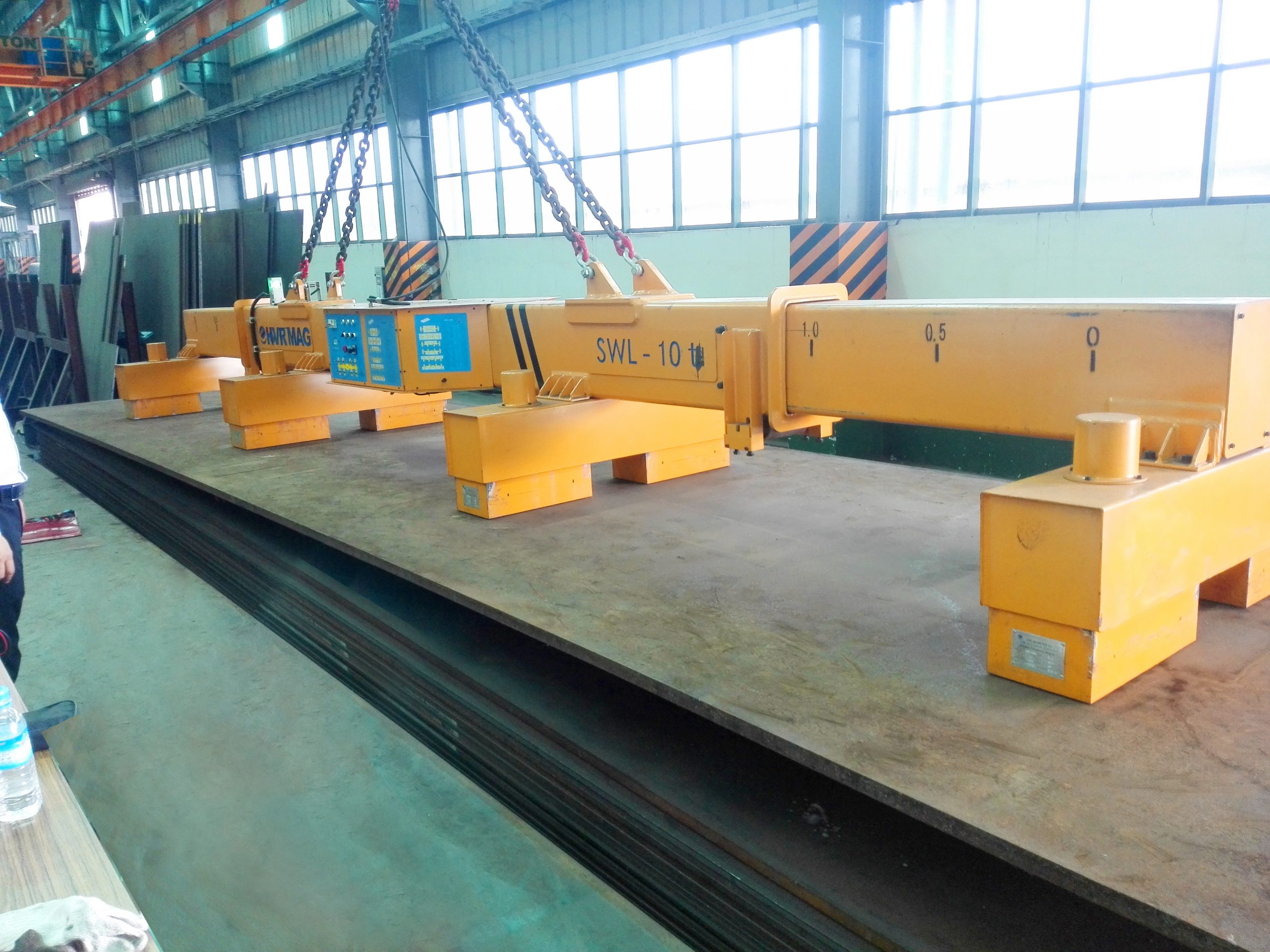 Battery Powered Electro Permanent Magnetic Lifter
HBEP for Steel Parts from 500-5000kg
HBEPP for Single Plate
HBEPS for Profiles
Electro permanent magnetic lifters with battery supply, are specially designed for occassions where power supply is not available or power connection is not suitable.
An unique feature of this type of lifting magnet is that it has continuous battery monitoring function – if when at low battery voltage, only demagnetization can be done.
Magnetic Lifters for Sale
As a professional industrial lifting manget manufacturer located in China, HVR MAG can custom electro permanent magnetic lifters for sale to most of the countries and areas in the world, including Australia, US, UK, CA, Mexico, Russia, Asia, Europe, etc.
If you have questions or doubts in selecting the right type of EPM lifter, do not hesitate to contact us.