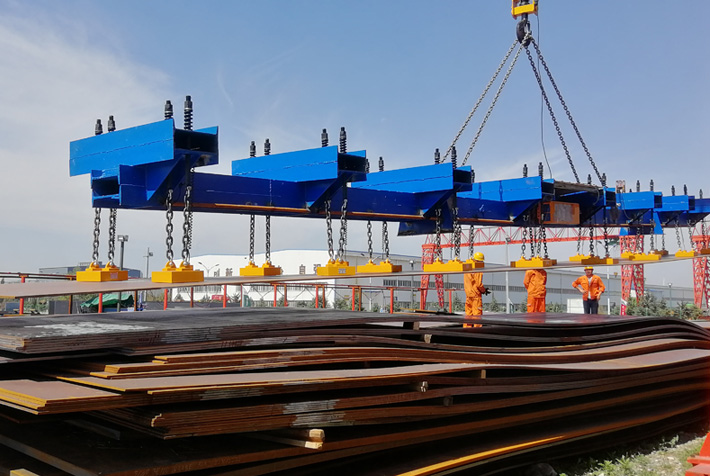 If you're interested in industrial magnetic lifter, and are looking for industrial lifting magnets for sale, then you don't wonna miss this article – especially the question and application part.
How Does An Industrial Magnetic Lifter Work without Electricity?
There is no doubt that industrial magnetic lifters need to be powerful with a good weight-bearing capacity. They are made of specific magnetic materials such as iron alloys with precise configurations to achieve all the required properties. Also, they require an on and off feature.
Permanent industrial magnetic lifters have a block with the main body and a rotor. They contain two magnets in the main body and rotor each. These two magnets, when positioned in the same direction, produce magnetic flux that reaches the metallic objects to be lifted. When we change the direction of the magnet in the rotor, the load is released as there is no magnetic pull. An important point is, the adhesion of objects to the magnet should be absolutely close and tight, without any air trapped in between.
Unlike the first type, electro permanent industrial magnetic lifter works on a different principle. An electric coil is wound inside the magnet, which passes electric current to switch on the magnet. Once switched on, it can release tremendous magnetic force to lift ferrous materials in different industrial applications. What needs to be pointed out is that the electric current is ONLY USED to switch the magnet on and off.
While for the third type of industrial magnetic lifter, electric lifting magnet, it does not fit for this. That is to say, it cannot work without electricity, as its magnetic clamping force comes from electric current.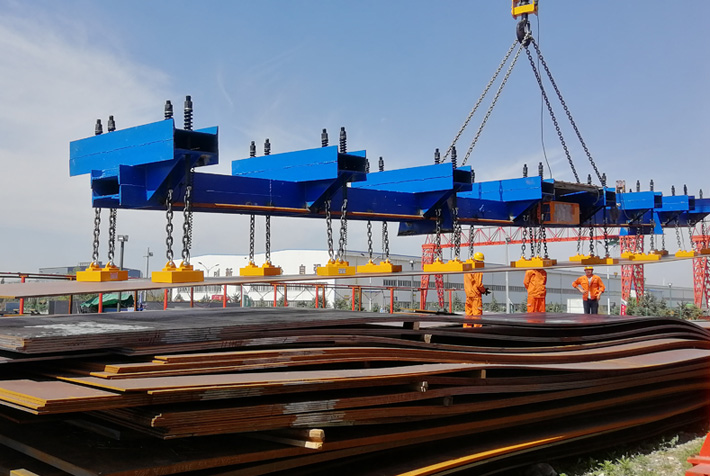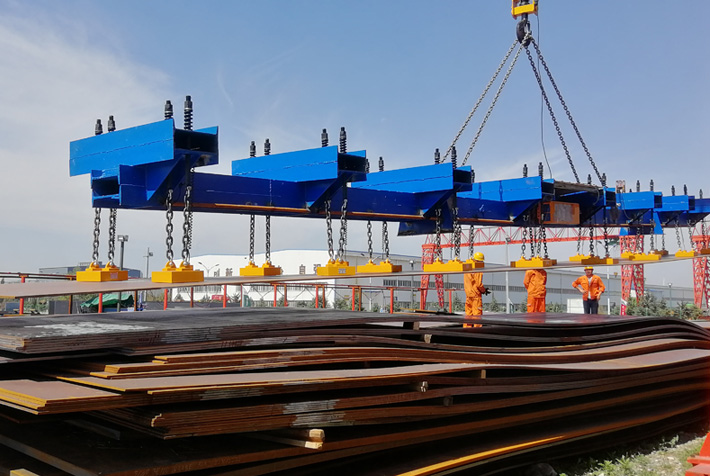 Industrial Magnetic Lifter Applications
Industrial magnetic lifters are widely used in metalworking plants to hoist and transport steel parts, forgings, casting, plates, booms, channels, angles, rods and bars, etc, as they can lift steel more quickly and conveniently than any other mechanical device.
Saving time and effort, they make moving material easier without deforming or damaging the load. They replace ropes, chains, and clamps because of the ability to easily control the magnet and the strong force.
Industrial Magnetic Lifter for Sale
HVR MAG is a professional industrial lifting magnet manufacturer, can custom plate lifting magnets for sale to most of the countries and areas, including Australia, US, UK, CA, Mexico, Russia, Asia, Europe, etc.
Or if you still have questions about industrial magnetic lifter, welcome to visit our website.