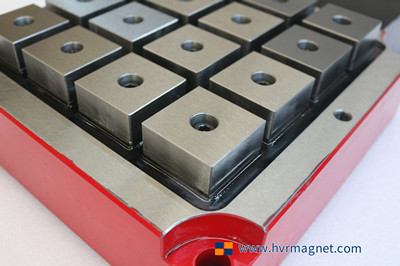 Factors Affecting Price of EPM (Electro Permanent Magnet)
How do we price EPM (Electro Permanent Magnet) in China? The pricing of any commodity is based on the production cost of the product itself plus the influence of market supply and demand. China EPM (electro-permanent magnet) manufacturers in determining the price of magnetic grippers, lifting magnet, mold clamping magnet, or chucks, will also take into account their raw material costs, customer's purchase quantity, and specific customer needs.
Common Factors Affecting Price of EPM:
In the Internet era, the commodity prices of magnets around the world have gradually become transparent. In a fair market, the electro-permanent magnet manufacturers can not sell magnets at high prices and earn high profits. Meanwhile, it is impossible to sell below the cost price, trying to occupy the market.
Different purchase quantities of users will certainly have a slight price difference. One set and dozens/hundreds of sets of prices are certainly different. The purchase of a small number of freight costs and production costs will increase, so the price often will be a little higher to make up for the unit cost. On the contrary, if it is a bulk purchase, the average unit cost will be reduced, and naturally, the overall price will be reduced.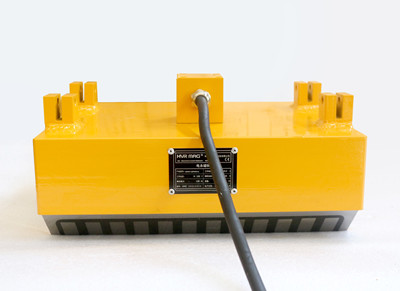 Special Factors Affecting Price of EPM:
Moreover, with the different procurement needs of customers, the products needed are also different. Take HVR magnetic gripper and lifting magnet, for example, they are custom-made to the specific needs, including the lifting weight, size, contact surface, working temperature, etc. Hence the price of the products is often a little higher. After all, the electro-permanent magnetic products are not like daily necessities, which you can change or return or leave unused at will.
This kind of electro-permanent magnetic product needs for detailed analysis of the working conditions at the beginning of the procurement. From professional engineering for program design, and then drawings issued, and both sides' confirmation before signing a contract, to production and the final delivery and installation and commissioning, the whole process needs a lot of human labor and material costs. And so these factors should be considered when pricing the electro-permanent magnet.
Price is the most sensitive topic for enterprises, as well as the most headache. China electro-permanent magnet manufacturers in the face of a price war should also abide by our principles. We'd better not go with the flow, but improve management and technology to reduce costs and enhance product value. We should enhance market adaptability by strengthening win-win cooperation with customers and developing new products.
A good example of developing new and unique products to adapt to the market: in recent years, HVR MAG developed and launched a rechargeable electro-permanent magnetic lifter. It's an all-in-one machine that can operate 700 times with one full charge for structural steel weighing from 50~500kg.
If you are interested in how to price EPM (Electro Permanent Magnet) and HVR Magnetics, whether it is lifting magnet, magnetic grippers for robotic EOAT, magnetic quick mold change, or chucks for machining, just send your inquiry to: export@hvrmagnet.com