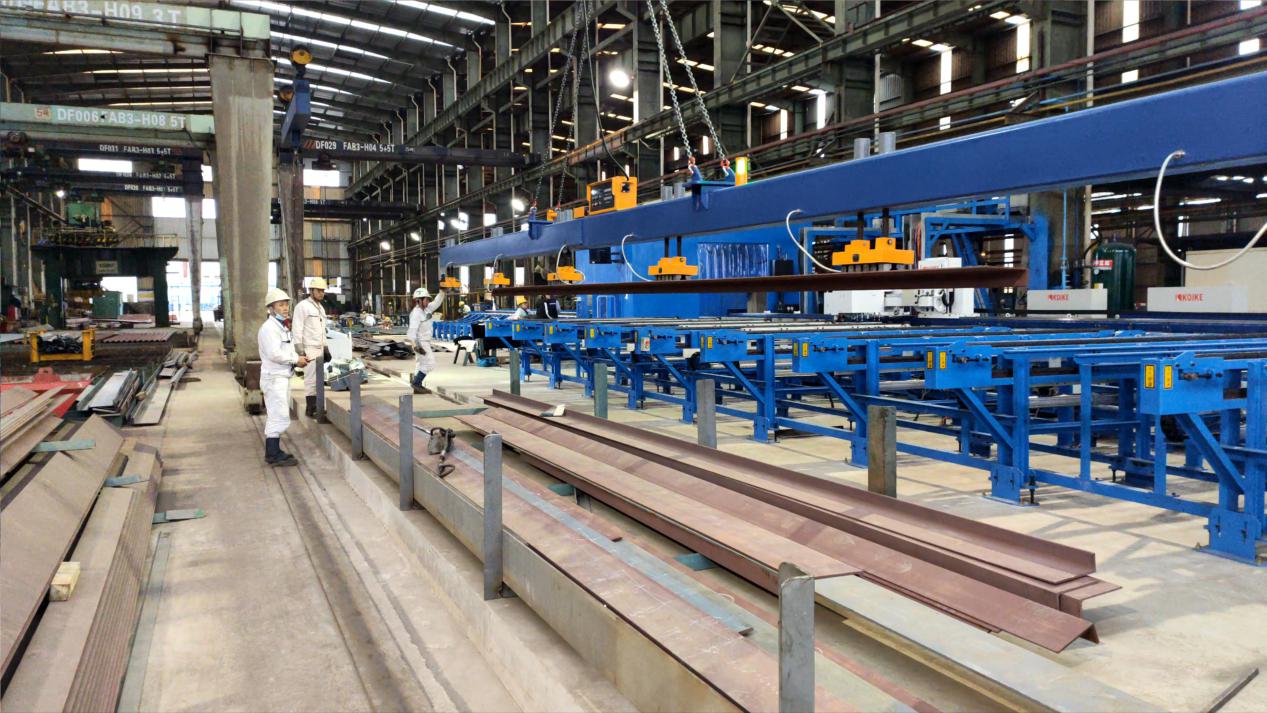 In this article, we're going to discuss how electro permanent magnets are used in angle section handling, including below the hook lifting and gripping in automation.
What Is Angle Section?
Usually it refers to a structural steel member that has an L-shaped cross section.
Where Is Angle Section Used?
The angle sections are used as independent sections consisting of one or two or four angles designed for resisting axial forces (tension and compression) and transverse forces as purlins. Angles may be used as connecting elements to connect structural elements like sheets or plates or to form a built up section.
Electro Permanent Magnets Used for Lifting Long Angle Section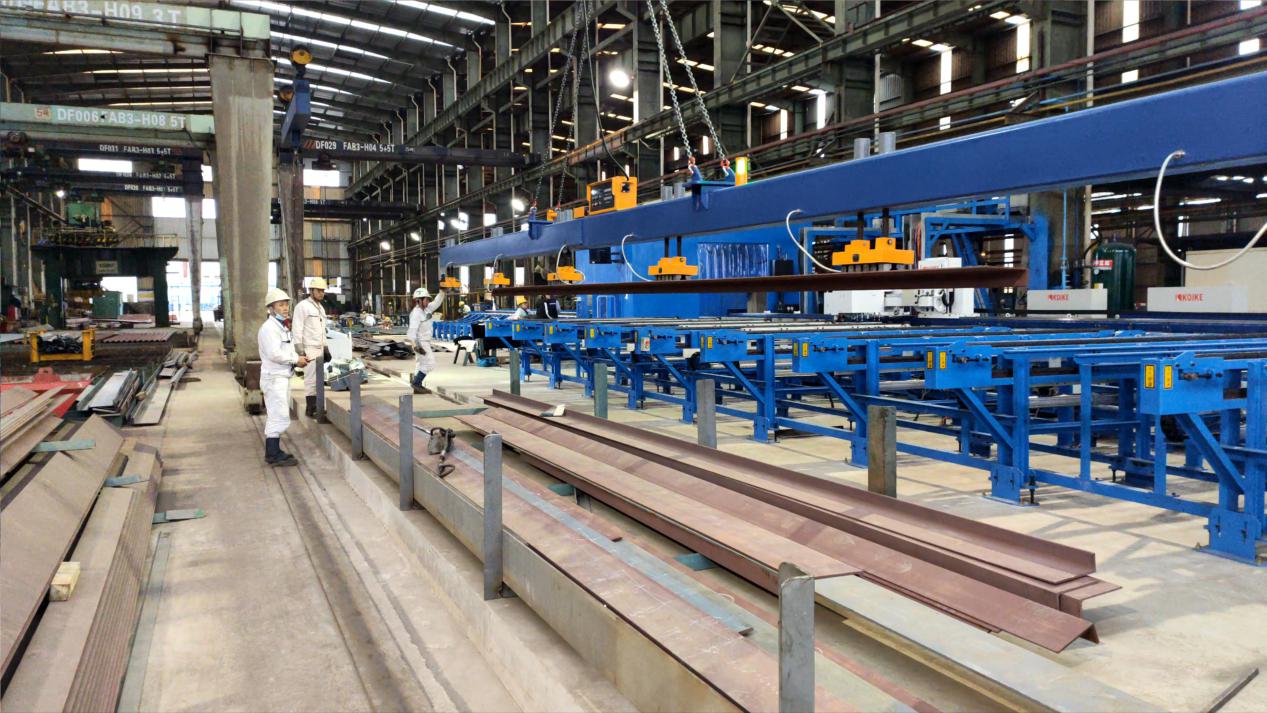 Due to the unique structure of the cross section of angle iron, the magnet lifters were accordingly designed with a concave surface, which can ensure a perfect and tight lift of the angle iron.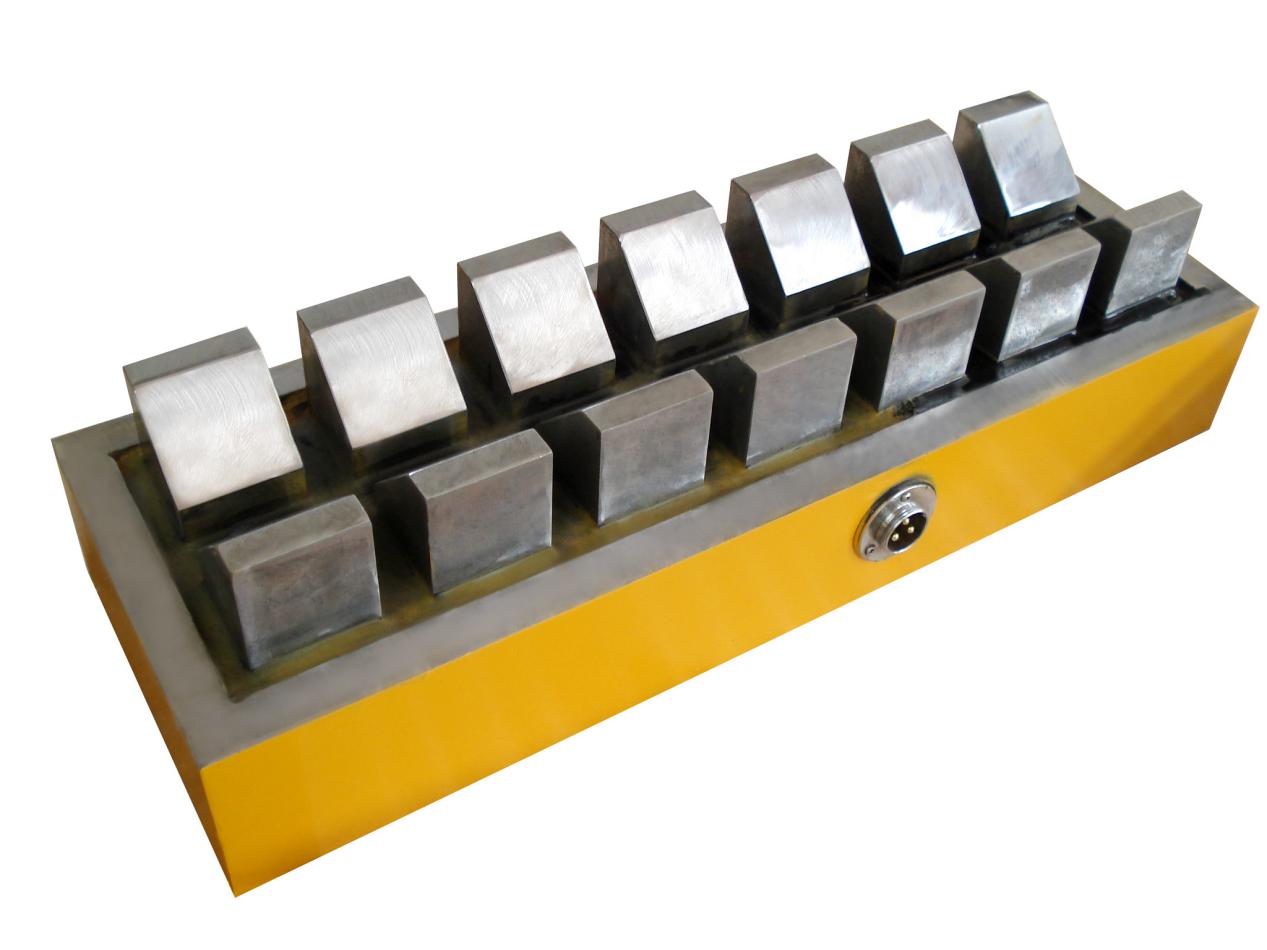 Magnetic lifters suspended on the lifting beam, switched on/off by electric pulse, offers great convenience and flexibility on handling long angle steels.
Selective control of electro permanent magnets makes this magnetic lifting device suitable for angle steels of different lengths.
Electro Permanent Magnets Used for Gripping of Angle Section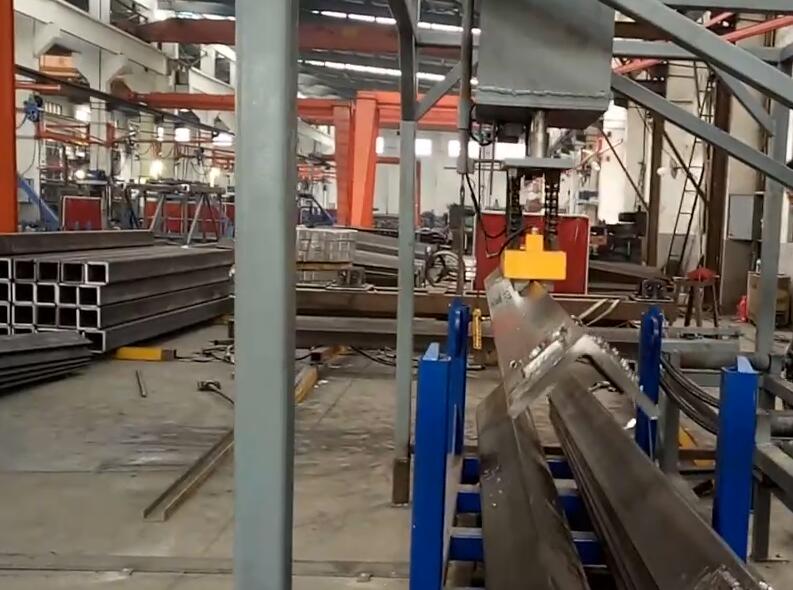 Specifically engineered magnetic palletizer loading/unloading unevenly shaped steel angle ( about 300kg) for combined machine tool.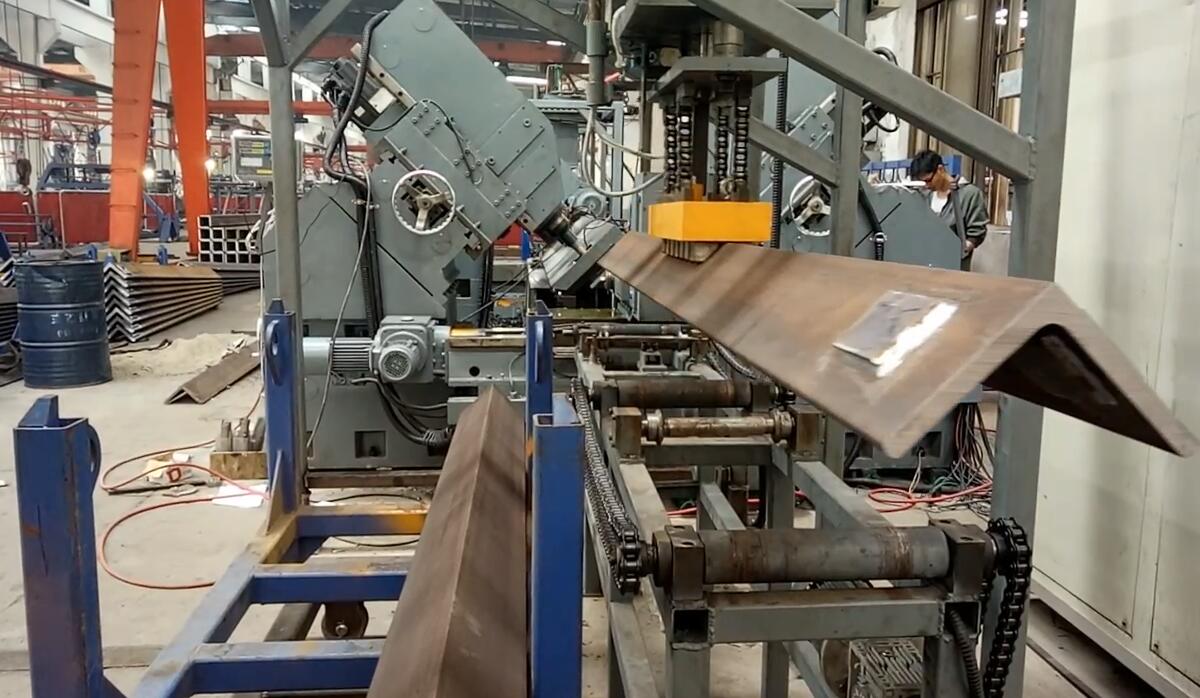 Application scenario: loading steel angle onto the conveyor (depalletising) for further machining; unloading the machined steel angle part off the conveyor (palletising).
Advantages of electro-permanent magnetic technology in lifting/gripping:
1.Significantly improved material handling efficiency
2.No power consumption in lifting/gripping state
3.No dropping load in a sudden power outage, as the magnetic force still remains – eliminated potential safety hazards during the loading/unloading process.
4.Barely no maintenance cost.
Compared with permanent magnets, or electromagnets, the hybrid electro permanent magnets boost their own competitive edges in industrial steel lifting/gripping process. Their specific applications vary from steel industries to robotics. Specialized in continuous research and engineering of epm technology, HVR MAG can custom design & manufacture below the hook lifting magnets, and magnetic grippers used for robots in industrial automation. Visit www.hvrmagnet.com to learn more about epm products.